1.  The Witch Store Reopening (마녀상점 리오픈)
Release Date: December 2021
Yerin and Yonghee completed a pictorial full of the autumn atmosphere by showing unusual chemistry with warm-colored knitwear and atmospheric eyes. In particular, admiration poured out, saying, 'They match so well to their perfect visuals staring at the camera together.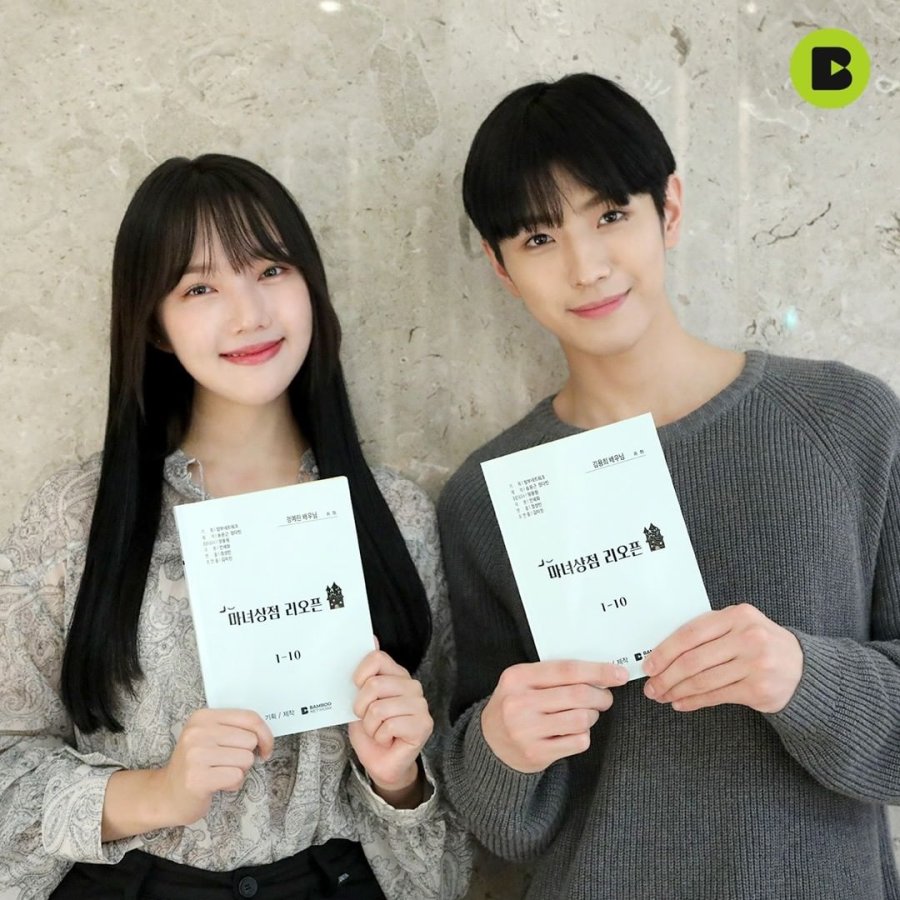 Yerin and Yonghee's first acting, a thrill-filled challenge. Yerin and Yonghee, who play the main characters of the web drama "The Witch Store Reopening". It is a teen romantic comedy genre, and it is planned to draw a teenager who changes and grows through friendship and love.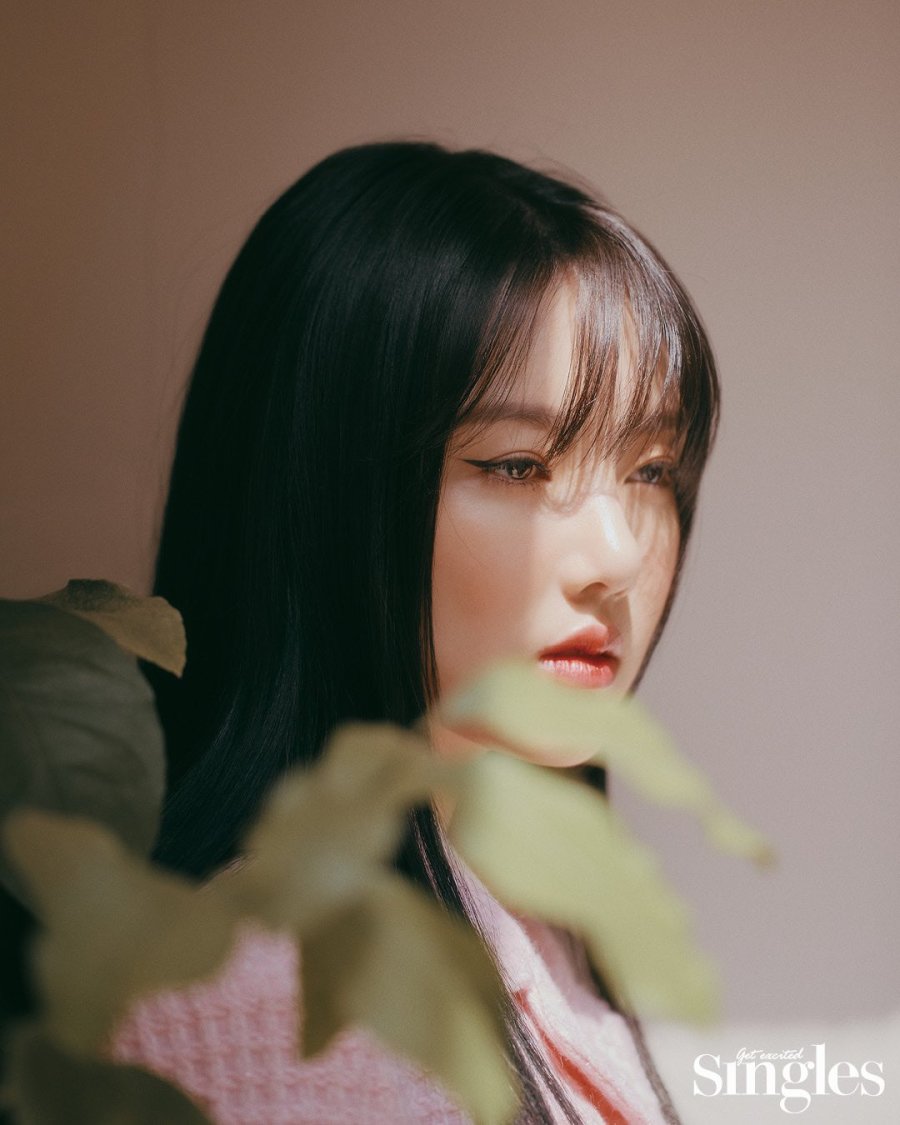 "The Witch Store Reopening" is a teen fantasy romance that tells the story of a timid and helpless boy, Ji-ho (Kim Yong Hee), who had no dreams, met a witch who wants to protect a witch shop in danger of closing, and runs again the shop, Hae Na(Jung Ye Rin). Yong-hee, who joined 'The Witch Store Reopening', will play the role of 'Han Ji-ho', an ordinary high school boy in the play, and Ye-rin will play the role of 'Lee Hae-na', a black witch, the owner of the witch shop.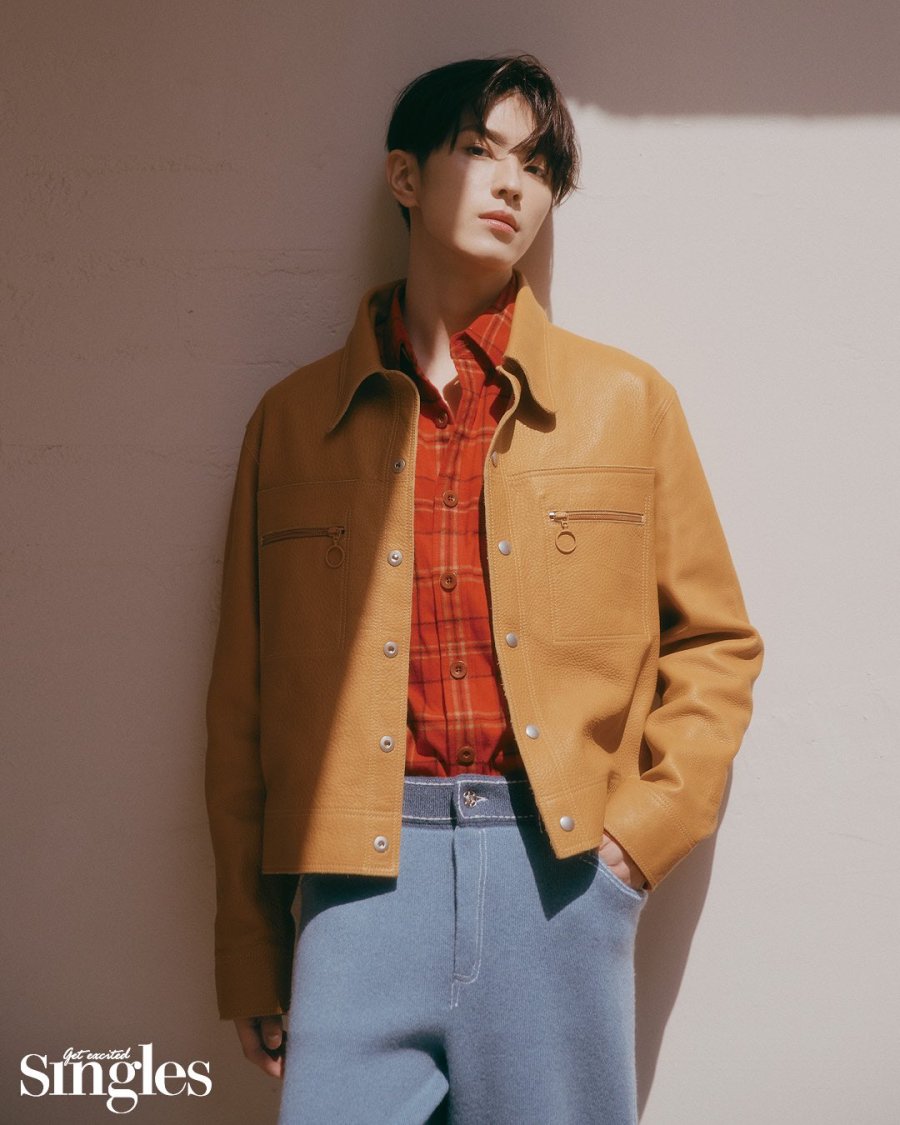 The Witch Store Reopening Trailer
2. Three Hundreds of Meals (백수세끼)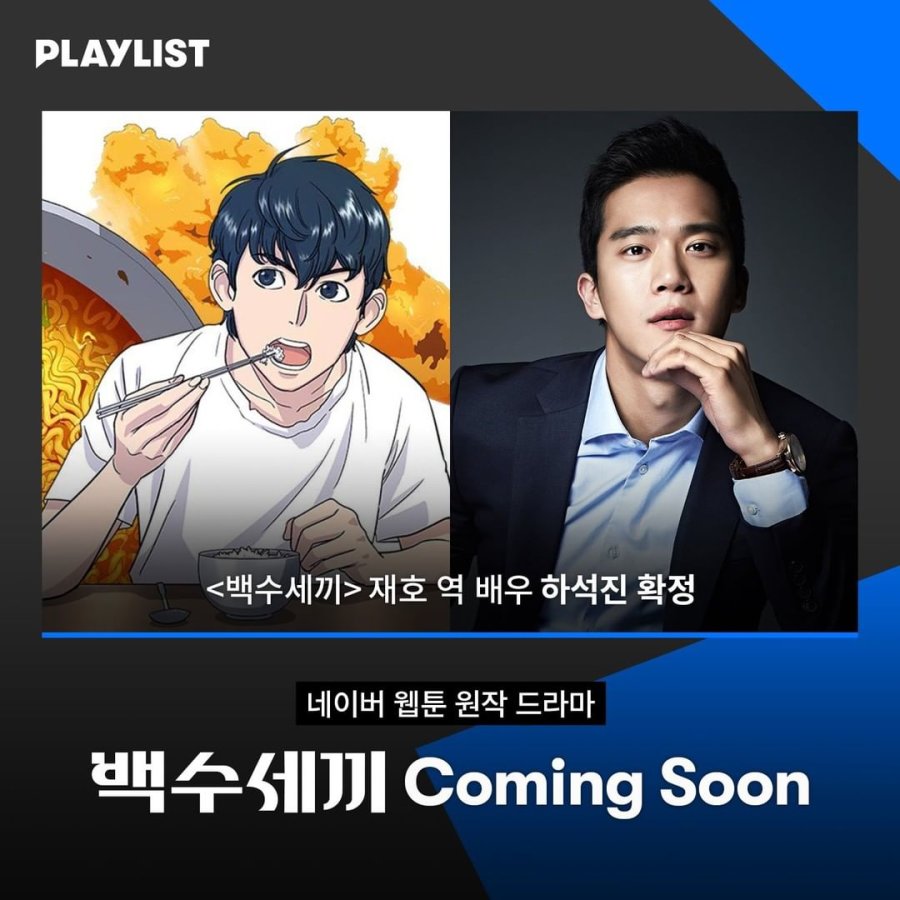 Release Date: December 2021
The new drama "Three Hundreds of Meals" (directed by Kim Jun-mo, written by Jeon Seon-young, produced by Playlist, Studio N), a new drama co-produced by the comprehensive content studio Playlist and Studio N, is the story of Jae-ho (Ha Seok Jin), a man who not skips meals even after a breakup. It is based on the popular Naver Webtoon of the same name. The playlist, which is continuing its endless attempts with the fantasy romance thriller 'Blue Birthday' and the fire moth romance 'Fang', is joining hands with Studio N this time to present 'mukbang' content.
First, after graduating from the Department of Korean Literature, Kim Jae-ho, an involuntary man who is preparing for a job for the second year after five years of public examination. From a young age, following her mother's advice to eat three meals a day, it became a habit to fill it up with whatever it was. He had a healthy body and mentality even though he was not particularly good at it, but the longer the period of apprenticeship, the greater the economic poverty, stress, and feelings of inferiority. To make matters worse, He broke up with his girlfriend, whom he recently hired for the first time, after a conflict.
Go Won-hee plays Yeo Eun-ho, a hot and spontaneous girl who claims that eating is all that is left in today's low-interest rates. It has been three months since she resigned after working at an advertising company day and night and suffered a near-death from overwork. Since then, she has vowed to live a life of treating me like a VIP. First, she is a true 'cool kid' of this age who only thinks about eating and living happily today.
Im Hyeon-Joo continues her acting challenge by taking on the role of Seo Su-Jeong, an employee of a large telecommunication company in her second year of social life. She succeeded in finding the job she had hoped for, but she is still a fresh girl in society who finds it difficult due to the rush of work and her hectic corporate life. In the meantime, she was tired of the indifference of her boyfriend, Jae-ho, and declared farewell for herself.
3. Tracer (트레이서)
Release Date: December 2021
OTT Wave's new original drama "Tracer" is an exhilarating chase action drama depicting the unstoppable activity of a strong man who rolled into the 5 tax bureaus called the National Tax Service, a so-called garbage dump, a place that is scarier than a judge for some.

'Tracer' is expected to be a synergy of actors who believe in and watch Im Si-wan, Go Ah-seong, Son Hyeon-joo, and Park Yong-woo, as well as a fresh material of a chase action drama chasing bad money, and strong characters.


Im Si-wan, who has been loved as a character representing youth, such as an intern in the drama 'Misaeng', an aspiring writer for 'Strangers are Hell', and the national track and field team in 'Run On', is a talented person who makes others notice and is a brazen and strong taxpayer. He takes on the role of Hwang Dong-ju, the head of the national team, and boasts a 180-degree change from before.
Go Ah-seong, who has been loved as a realistic character that evokes empathy through the movie 'Samjin Group English TOEIC Class' and the drama 'Life on Mars', is a pleasant and warm drama with Seo Hye-young, a member of the 5 tax offices who breaks through the cowardly world head-on energize

In addition, the role of In Tae-joon, the head of the central regional tax office, who aims for a higher place, and Oh Young, the head of the 5th Bureau of Taxation, the biggest thing to do not work, are Son Hyeon-joo and Park Yong-woo, who have shown a wide spectrum of acting from different genres to present.
Tracer Trailer
4. The Silent Sea (고요의 바다)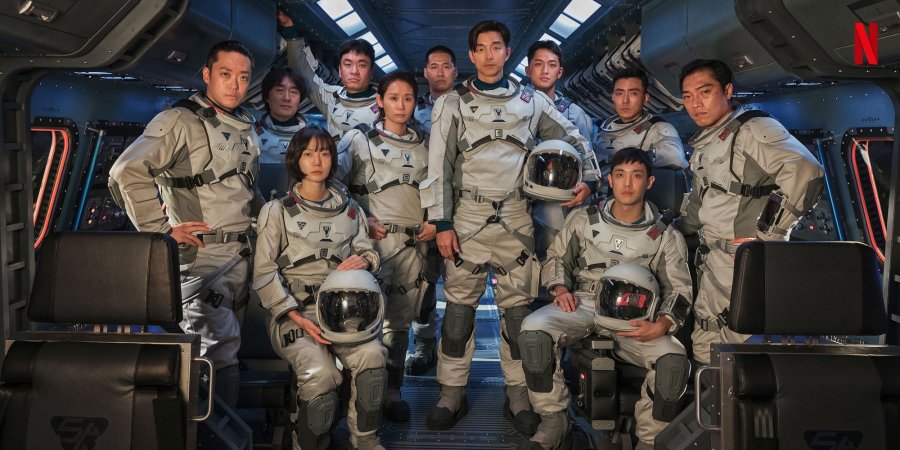 Release Date: December 24, 2021
"The Silent Sea" is a sci-fi mystery thriller that tells the story of elite crews who go to retrieve a mysterious sample from a research base abandoned on the moon against the background of a future earth ravaged by the depletion of essential resources.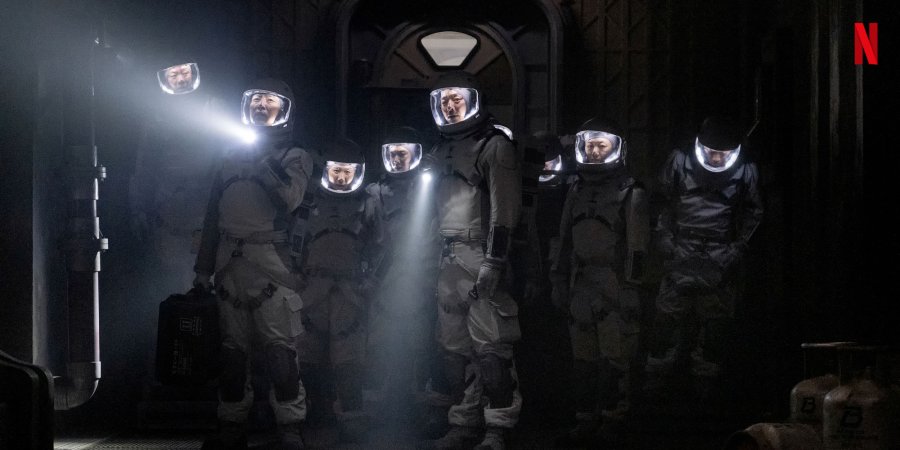 Bae Doo-na plays the astrobiologist Dr. Song Ji-an. Song Ji-an is a person who joins the team to uncover the cause of the accident at the Balhae Base, a research base abandoned on the moon, and tries to uncover the secret of the accident.
Gong Yoo takes on the role of Han Yun-jae, an exploration leader who leads an enormous mission based on limited information. Han Yun-jae puts the safety of the crew first and does not hesitate to sacrifice himself, but he runs into Dr. Song Jian because he prioritizes the sample recovery mission over past accidents.
Lee Jun plays the lead engineer, Captain Ryu Tae-seok. Ryu Tae-seok, a former Ministry of National Defense elite, is a person who arouses curiosity by volunteering for a dangerous mission because it is frustrating to be alone in the Ministry of National Defense.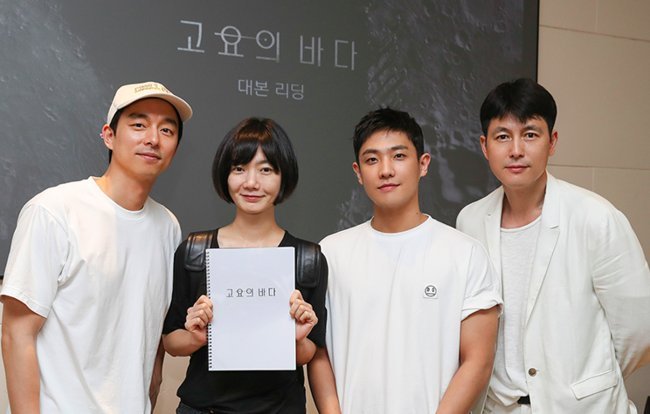 The Silent Sea Trailer
5. User Not Found (@계정을 삭제하였습니다)

Release Date: December 3, 2021
"User Not Found " is a growing teen romance drama that tells the story of two girls with the same name who wanted to live a new life after transferring to another school, signing a secret contract to exchange their identities in each other's school. It is a growing teen romance that heals each other's wounds and confronts the real "I" as they go through friendship, love, and various conflicts together at a new school while keeping a secret that will never be revealed.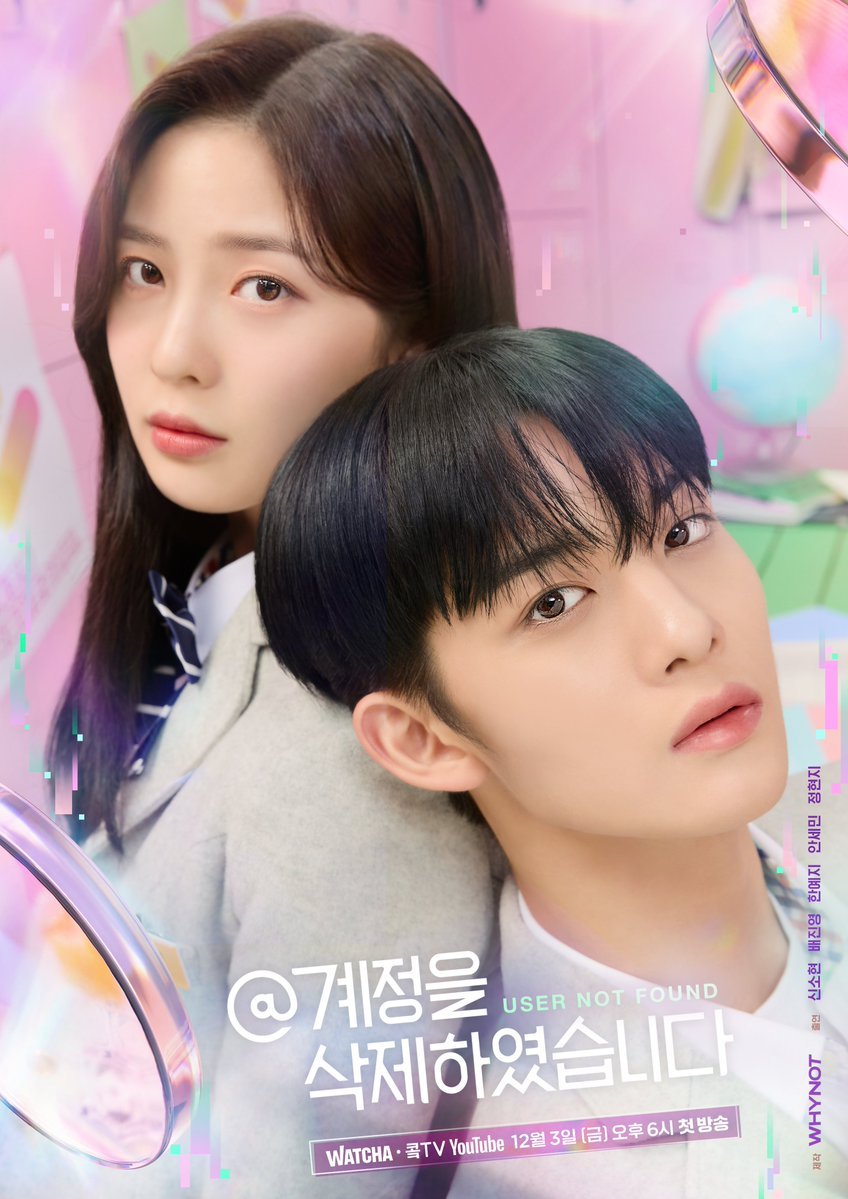 First of all, Shin So-Hyun played the role of Yoo Min-Jae, who became an insider overnight from a sincere timid person. She showed the charm of Yoo Min-Jae, who lived a completely different life after transferring to a new school with delicate acting.
Han Ye-Ji has been living a life like the main character in a teen drama that everyone wants to get close to and attract attention everywhere, but she played the role of Yoo Min-Jae, who closed the door of her heart after some incident in the past caused a lot of damage to her relationship.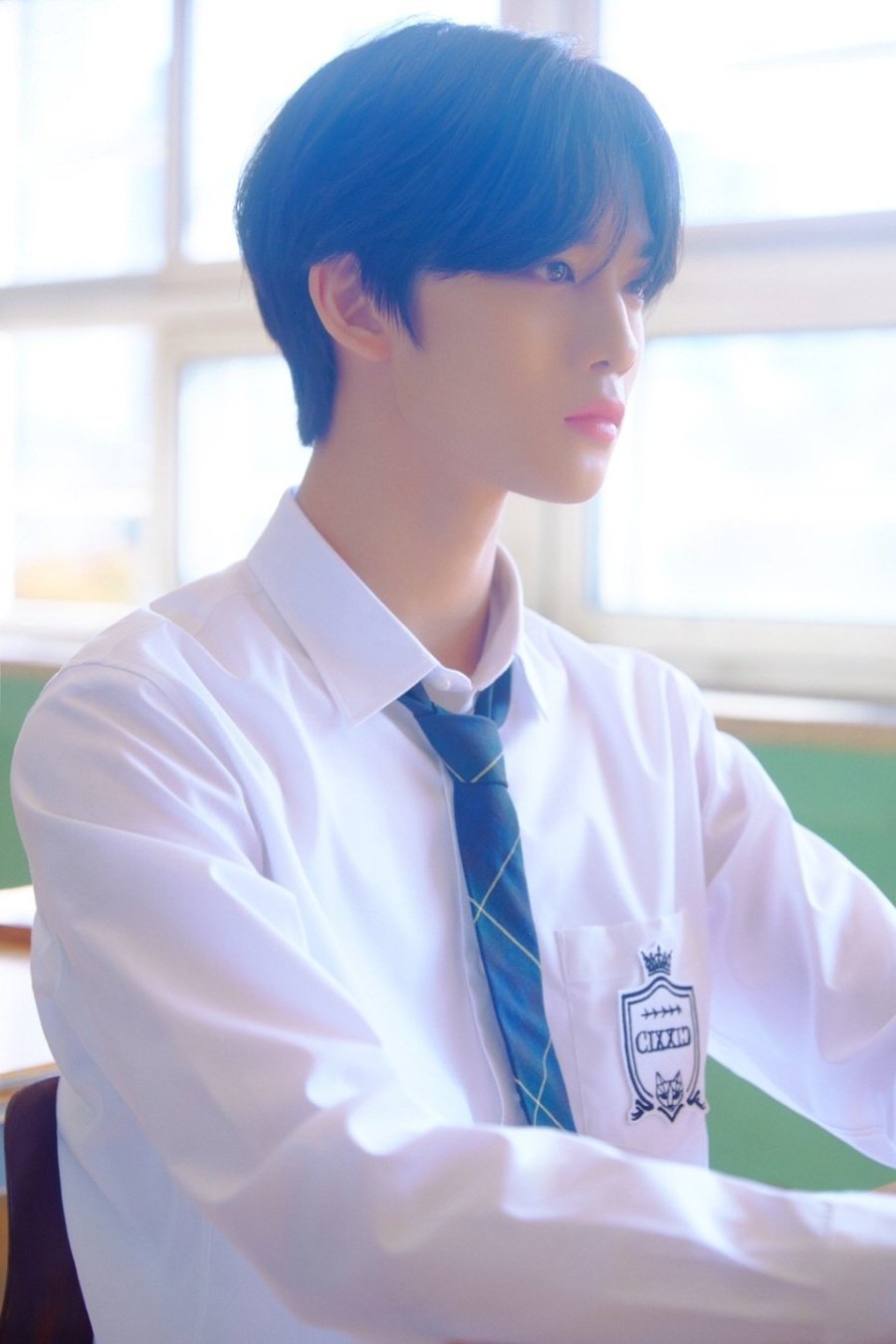 Bae Jin-young, who plays the role of Shin Yi-jun, the most popular boy at Woojung High School, three-dimensionally unraveled Shin Yi-jun, who, unlike his chic exterior, hides a delicate and emotional side. In addition, it is said that he caused excitement with his fresh romance acting with Shin So-Hyun.
Ahn Se-min showed off his unique presence by perfectly transforming into Shin Hye-Joon, who is popular with both students and teachers with a humorous appearance who is liked by everyone with a smile.
User Not Found  Trailer
6. Our Beloved Summer (그해 우리는)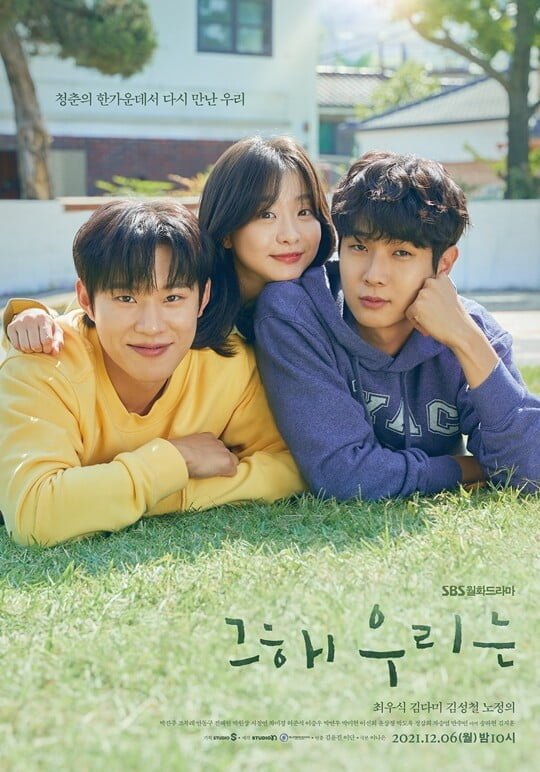 Release Date: December 6, 2021
"Our Beloved Summer" is about the complex and subtle emotions of two people who are forced to be summoned in front of the camera again due to the popularity of a documentary filmed in high school 10 years ago when they broke up with "It was an awful time with you, and let's never meet again!". It's a romantic comedy.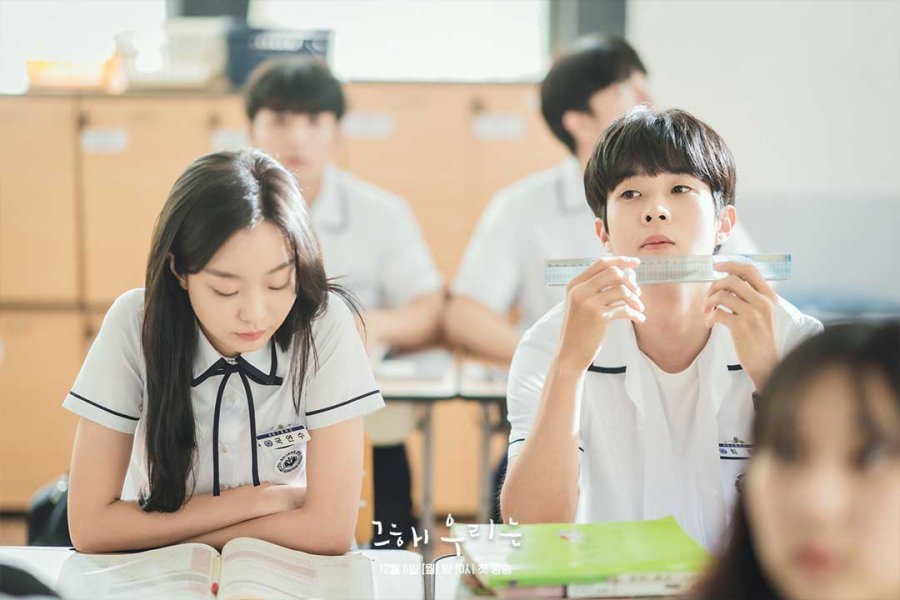 Choi Woo-Shik took on the role of 'Choi Woong' in 'Our Beloved Summer '. 'Choi Woong' seems like an innocent and free spirit, but he is a person who brings out the hidden truth when he has something he wants for the first time in his life.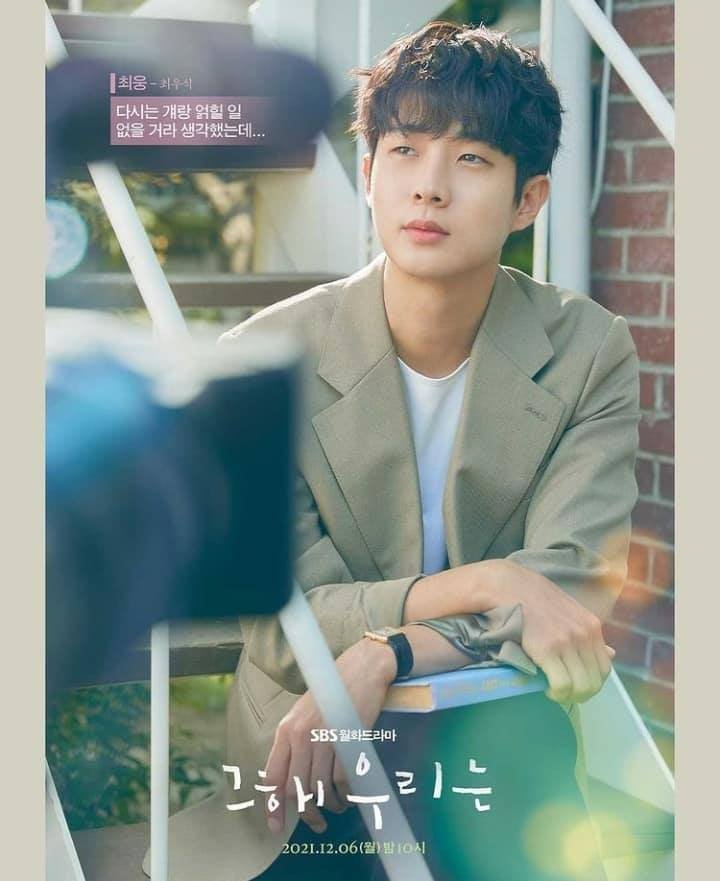 In addition, Kim Da-mi, the best 'blue-chip' in Chungmuro, plays the role of 'Kook Yeon-soo' in 'Our Beloved Summer '. 'Kook Yeon-soo' is a character whose life's greatest goal was to win the first position in school, but now she has a wound in his heart and is adapting to reality and living fiercely and becoming an adult.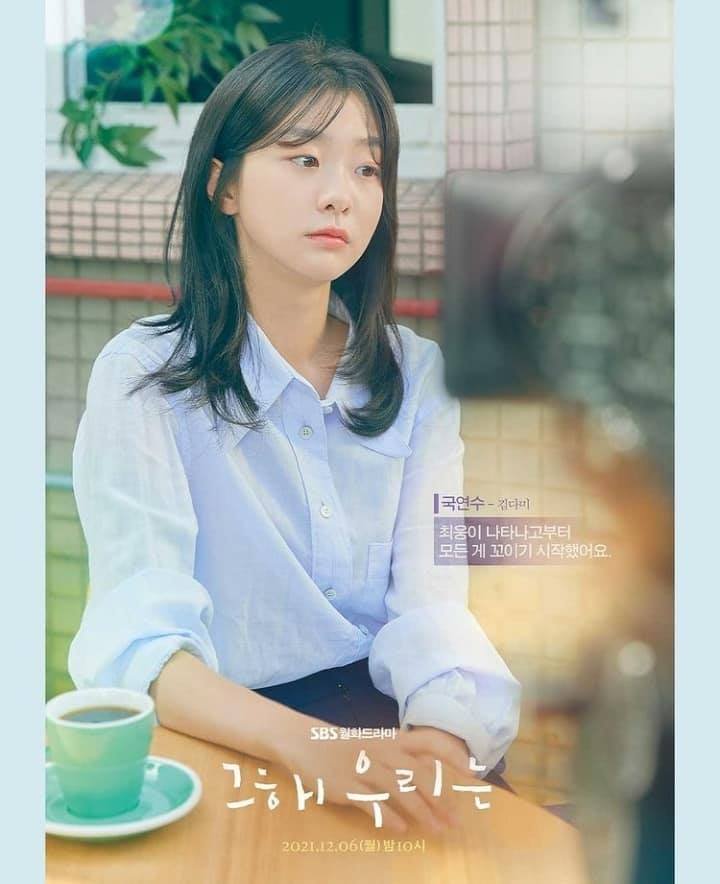 In particular, following the intense encounter between the two actors being chased and chased in the movie 'The Witch: Subversion', through the relationship spanning ten years of two completely different men and women, they show the dreams, love, life, and growth of today's generation and show the most trendy growth romance.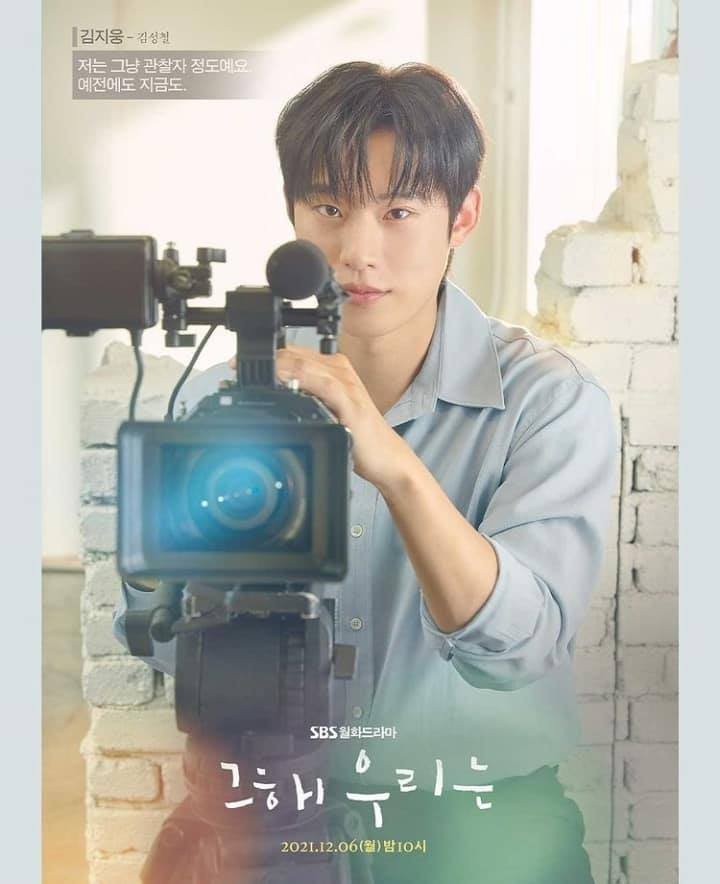 Kim Ji Woong (Kim Sung Cheol) is a documentary director who lives his life as an observer. Kim Ji Woong is a lonely figure who thinks that a documentary director who observes the world behind the camera somehow resembles him. He has maintained an omniscient perspective for most of his life but will start to change when he makes a documentary about Choi Woong and Gook Yeon Soo.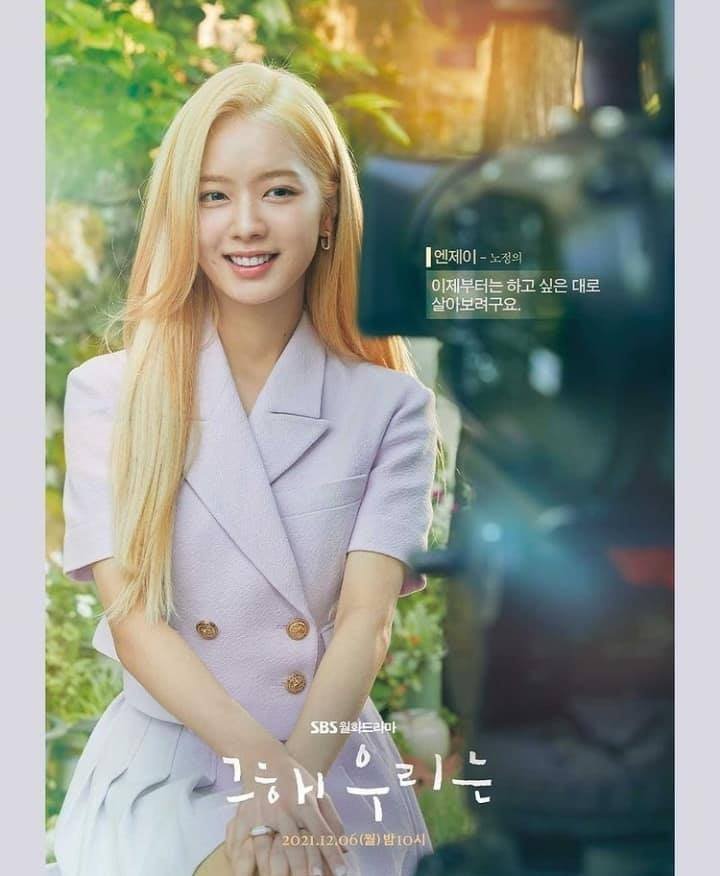 Top idol 'NJ' (Roh Jung Eui) is a famous celebrity with beautiful looks and amazing skills. After working fiercely as a star, she realizes that she is slowly becoming normal again and prepares to live her real life. She becomes interested in Choi Woong's works and naturally grows curious about him.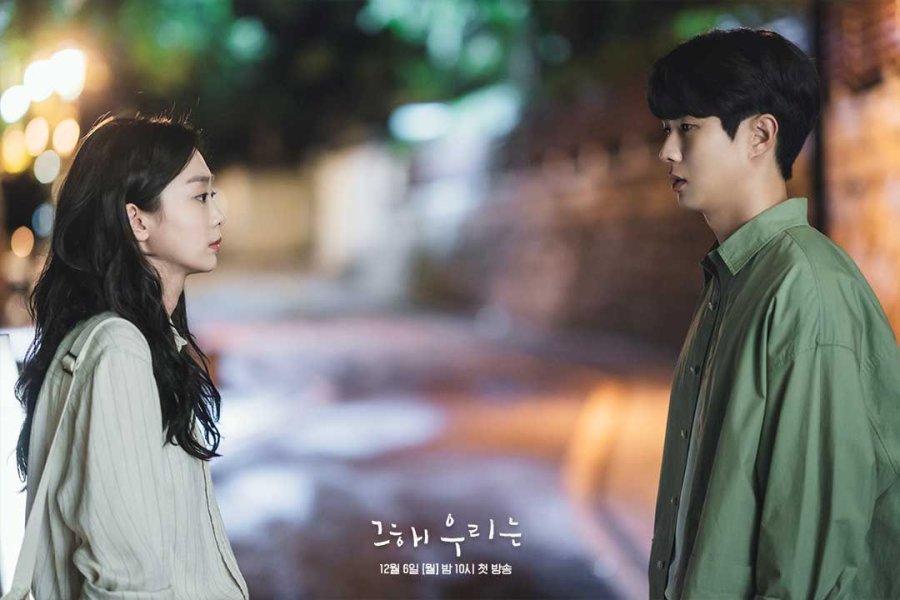 Our Beloved Summer Trailer
7. The One and Only (한 사람만)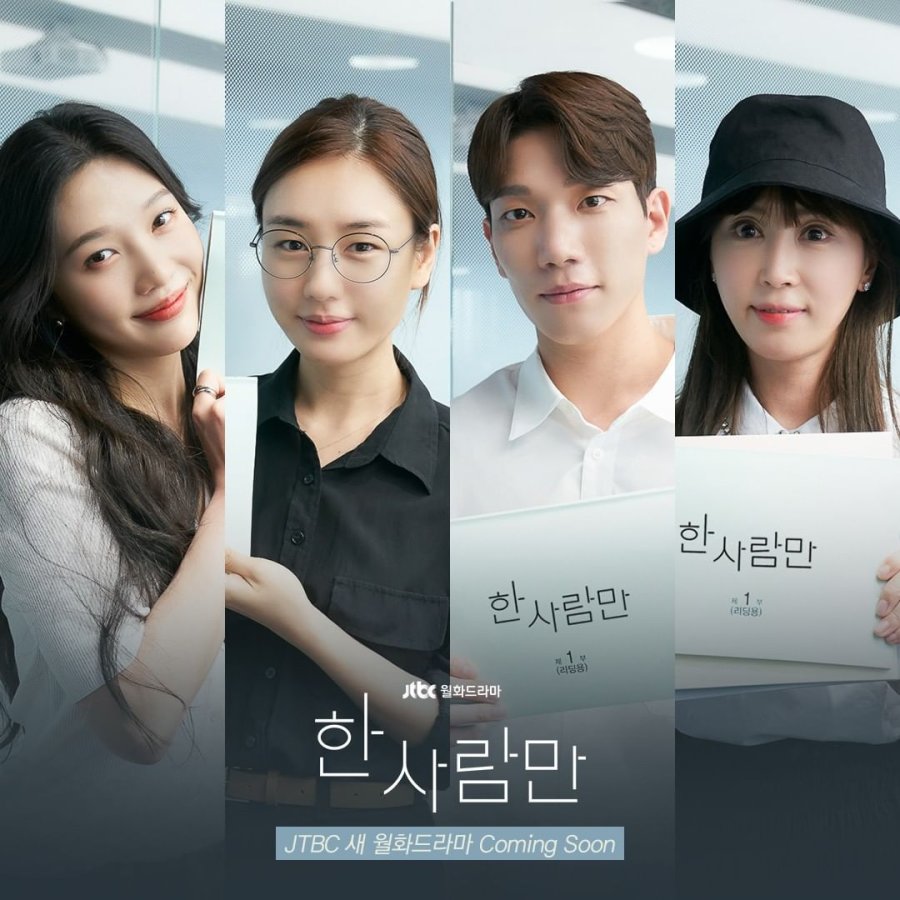 Release Date: December 20, 2021
JTBC's new Monday-Tuesday drama "The One and Only" (Screenwriter by Moon Jung-Min, Directed by Oh Hyun-Jong, Produced by Key East, JTBC Studio) is about three women who met at the hospice, who rushed to take only the bad 'one person' before they died, and encountered the truly precious 'one person' in life. It is a human melodrama.
First, Ahn Eun-jin plays Pyo In-sook, a woman who has been sentenced to a life-limited sentence. In-sook, who works as a gentleman, is a character who is insensitive to life to the extent that she does not know what emotions to choose even after being sentenced to death. As she never felt belonging to this world, she awaits her death, marking her X on the date as it comes day by day.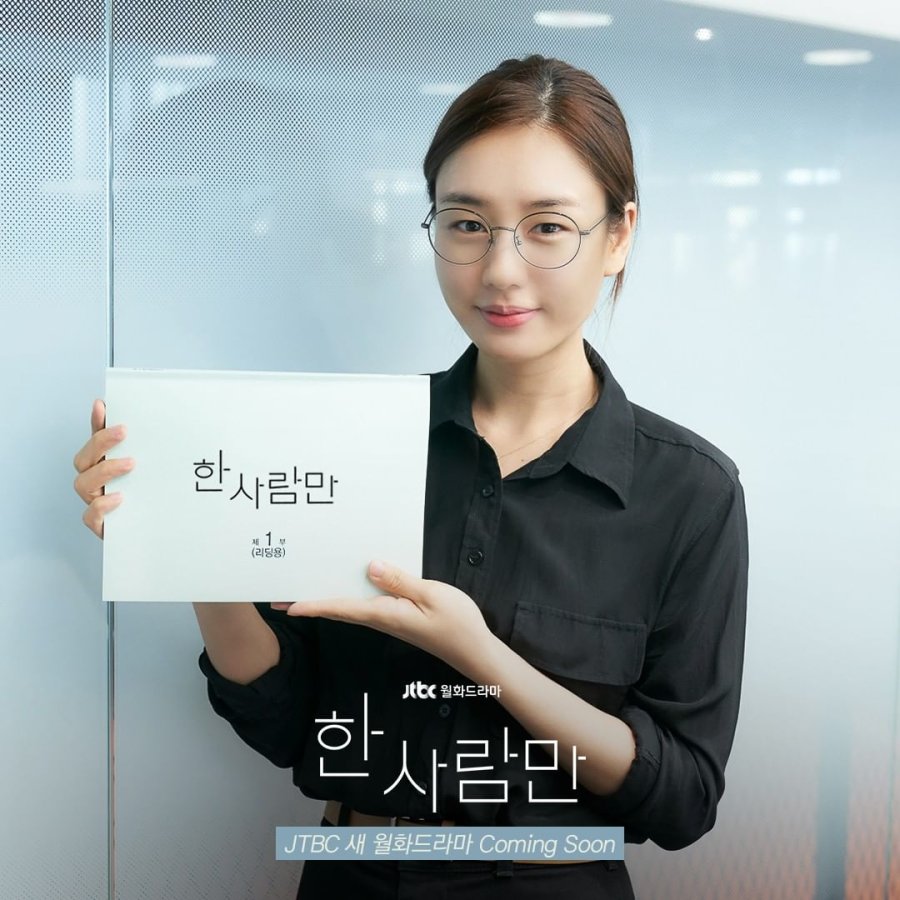 Kim Kyung-Nam plays Min-woo-Cheon, a man from the bottom of his life who gets entangled in Pyo In-suk and her murder case. Woocheon works his fists at Heungsinso, which is covered with an air purifier company called 'Narae Clean'. When he was in school, a person was sacrificed by a fist that he swung with patience, and since then, his life has been twisted and he has been living his life just like that without any reason or purpose.
Kang Ye-won, who announced her comeback to the small screen after three years through "The One and Only", took on the role of 'Kang Se-Yeon, a housewife. She has led an ordinary life with reasonable expectations and reasonable responsibilities without being noticed by anyone, and only after being sentenced to death is nearing her death, she realizes the rift between her normality and stability, which she so trusted and relied on.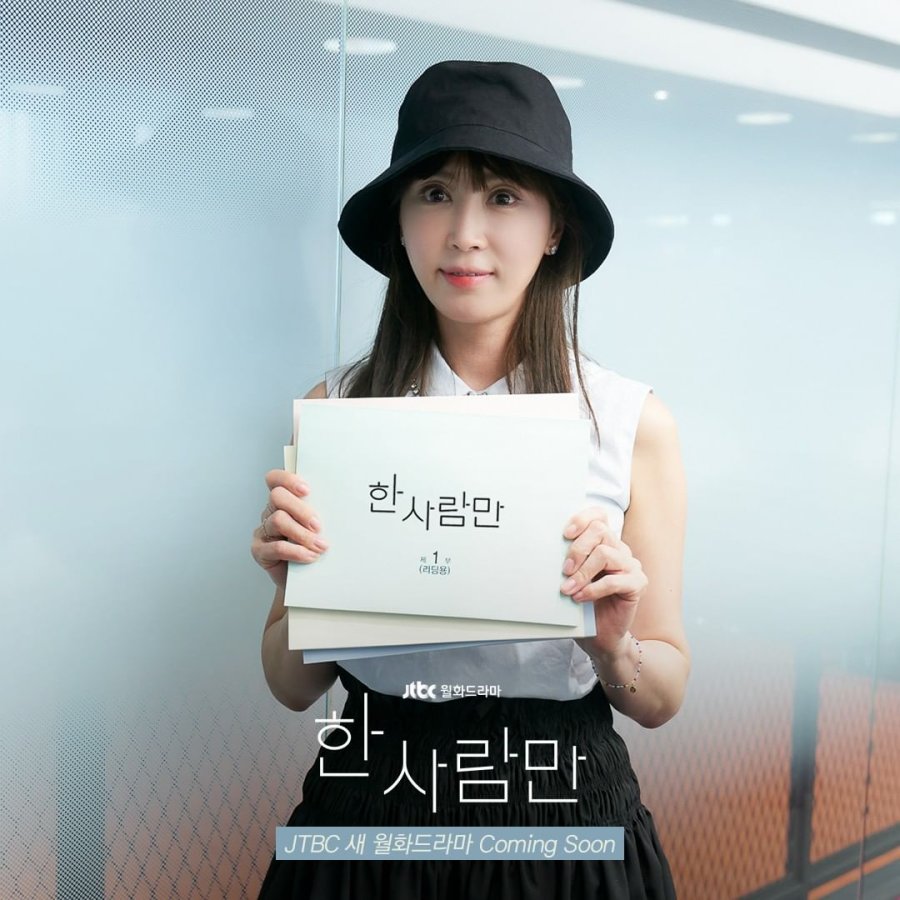 Finally, Park Soo-young (Joy) plays the role of 'Sung Mi-do', an SNS influencer who was sentenced to death at the peak of her life. Even when she finds out that her life is short, Mido, who cares about the eyes of others so much that she looks at the eyes and emotions of a doctor, even cries in front of a mirror, takes a picture from her favorite angle and posts the deadline news on social media.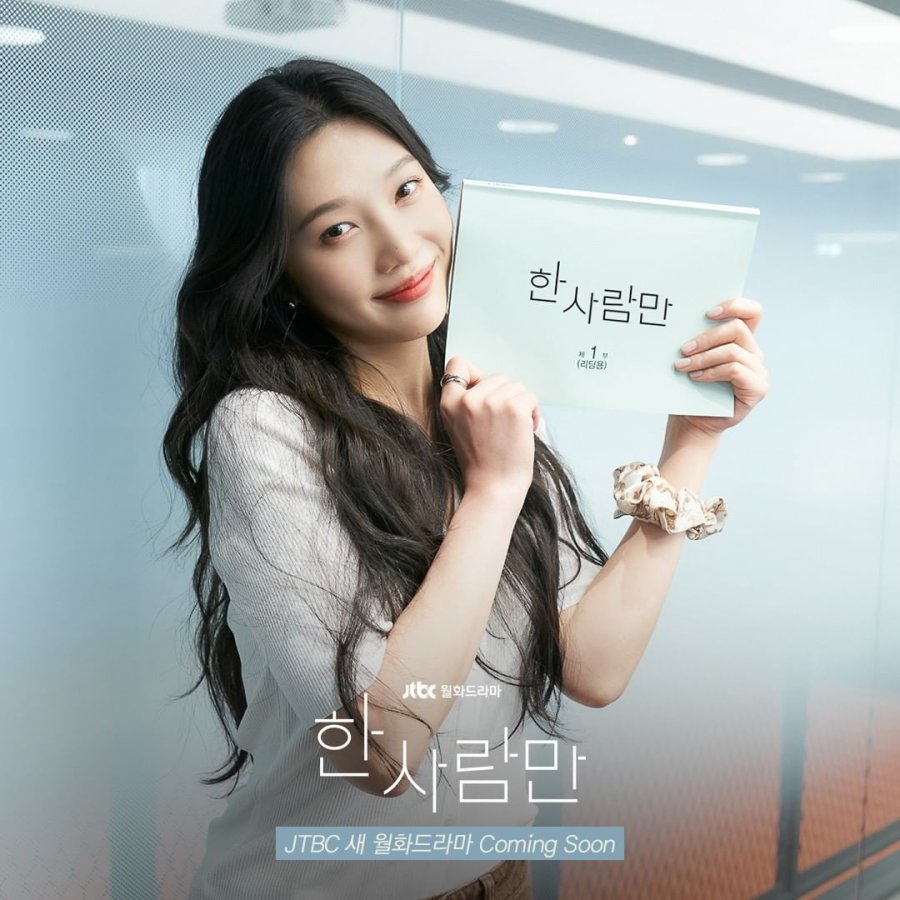 Insook and Woocheon met at the bottom of their lives, and Seyeon and Mido, who were sentenced to death with Insook, a miraculous journey where people who had never met in their lives become entangled in an unexpected murder and face the truly precious "only one person" in life.
The One and Only Trailer
8. Artificial City (공작도시)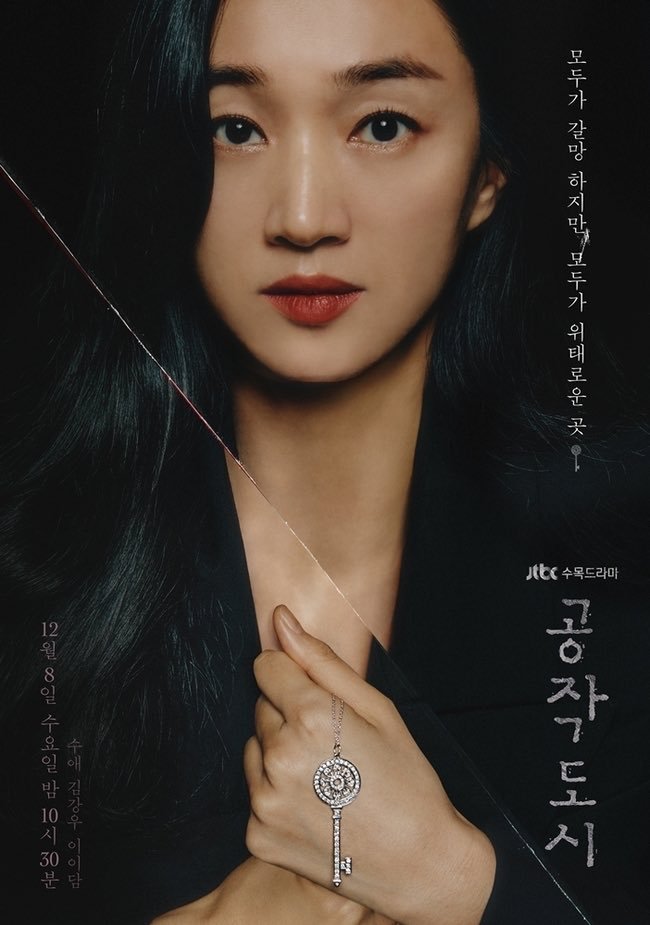 Release Date: December 8, 2021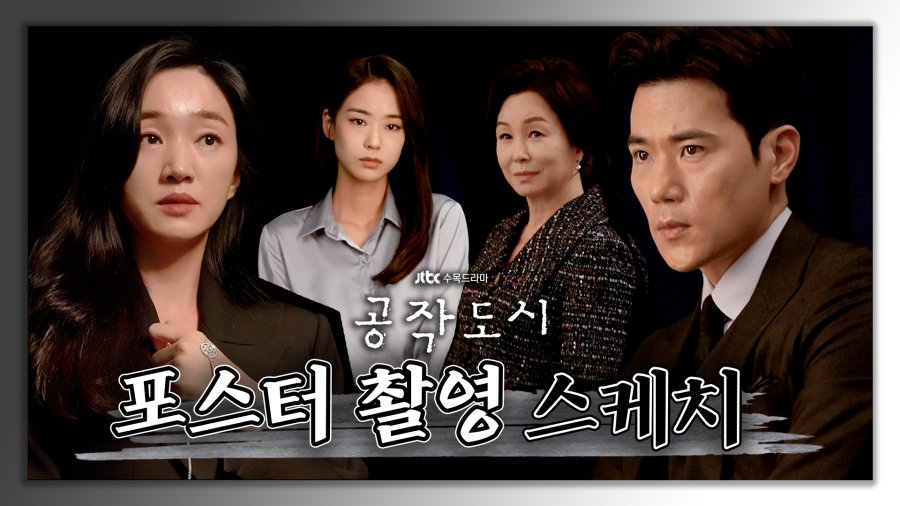 JTBC's new Wednesday-Thursday drama "Artificial City" (played by Son Se-dong/directed by Jeon Chang-Geun/produced by History DNC, JTBC Studio), is set in the Seong-jin Group's art museum, which shakes the political and financial world of Korea as the background, an unconventional mystery thriller drama about women's desire to rise to the highest position in Korea.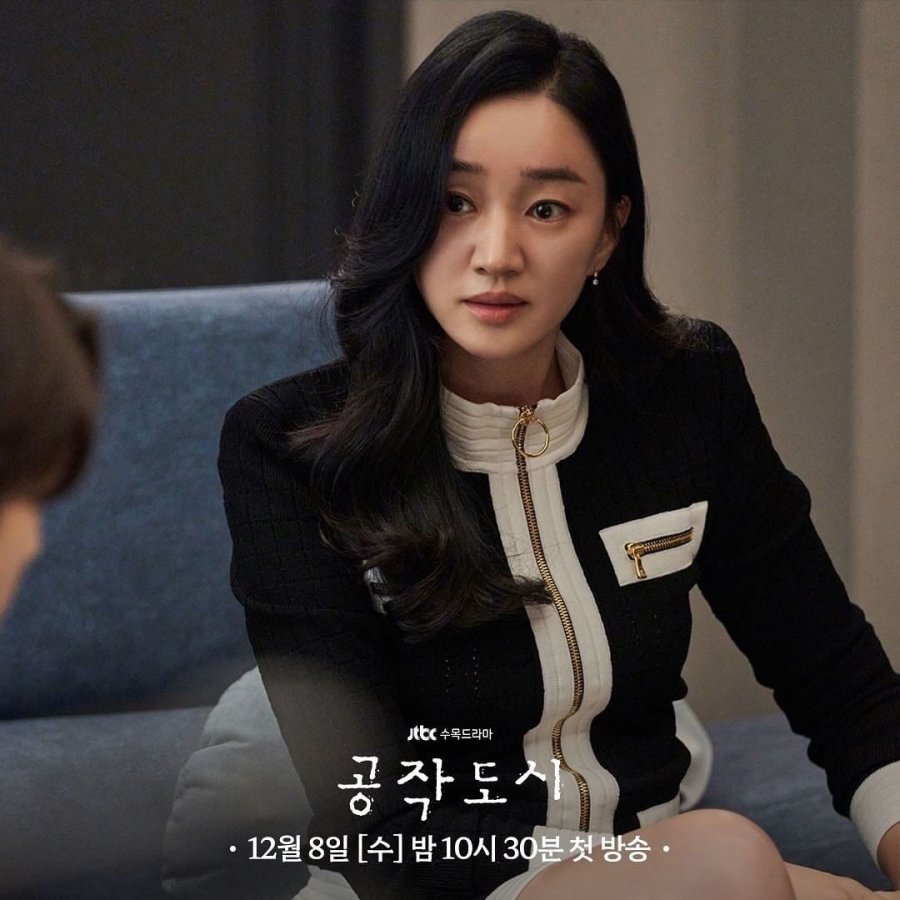 Actress Soo-ae, who has a unique atmosphere, is expected to make a comeback by taking on the role of Yoon Jae-hee, the second daughter-in-law of the Seongjin family, who is in charge of the work of the Sungjin Group's art museum, has an extraordinary attachment and obsession with her life. The alluring beauty that catches the eye at once and the secret and deadly atmosphere that stimulates curiosity to explain the unique mood of the 'Artificial City'.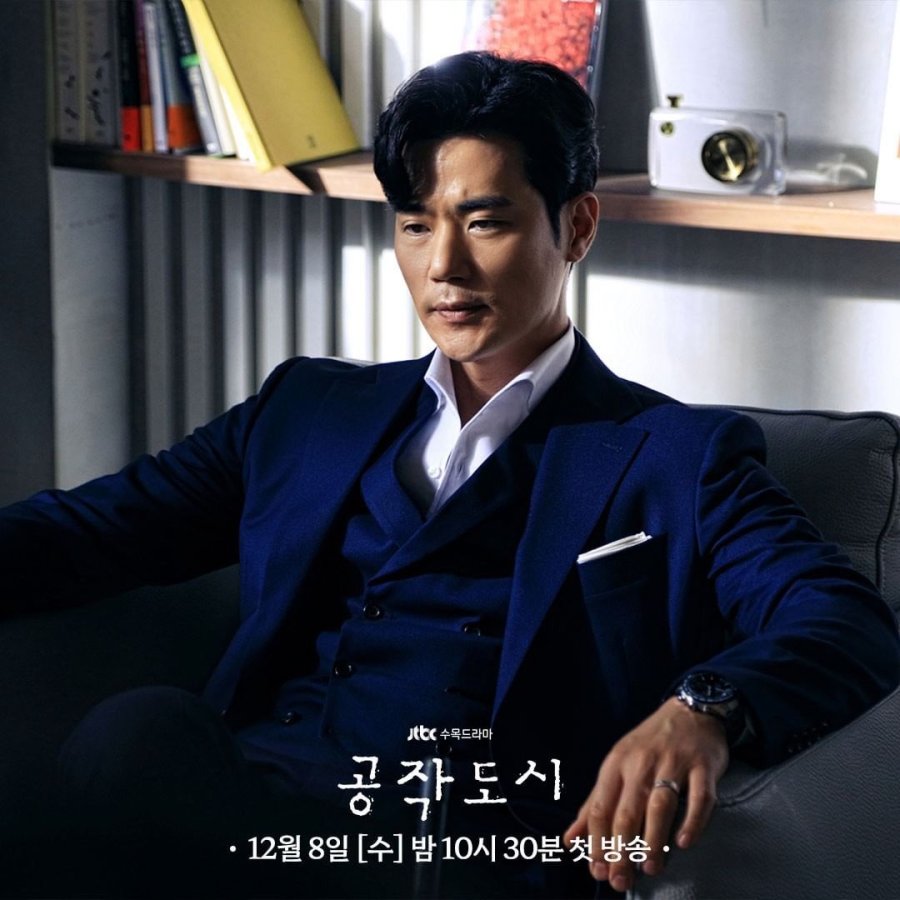 Kim Kang-woo, who plays the role of 'Jung Jun-hyuk', who is revered as Yoon Jae-hee's husband and a national anchor, also led the atmosphere with his unique charm. He was completely immersed in Jung Jun-hyeok's character, aiming for the best position so that he no longer needs desire and the complex inner world of the character who has become inferior with the tag of 'Sungjin Group's out-of-married person'.
Kim Mi-sook, who plays the role of 'Seo Han-suk', a powerful member of the Seongjin family, showed her deep acting and dignified charisma, portraying the majesty and dignity of the Sungjin Group. In addition, Lee Yi-dam, who plays 'Kim Yi-seol', the docent of 'Sungjin Group', formed a strange atmosphere with Yoon Jae-hee.
Artificial City Trailer
9. Taejong Yi Bang Won (태종 이방원)
Release Date: December 11, 2021
KBS 1TV's new historical drama "Taejong Yi Bang Won" (directed by Kim Hyung-il and Shim Jae-hyeon, scripted by Lee Jung-woo, produced by Monster Union), this work sheds new light on the figure of leader Lee Bang-won, who took the lead in the founding of Joseon more than anyone else during the 'Yeomal Seoncho' era, when the old order of Goryeo was destroyed and a new order of Joseon was created. It is a work that takes a new look.
In particular, 'Taejong Yi Bang Won' is an orthodox historical drama based on the true story, which is being presented by KBS, the 'masterpiece of historical drama', after 'Jang Yeong-sil' in 5 years. It is not a drama that simply reproduces the records of the annals, but rather the meanings between the lines that lie beyond the records of the annals. This is in line with the demands of viewers for the revival of historical dramas and is more welcomed.
In the meantime, other historical dramas set in the beginning of the end of the year have always portrayed the character Lee Bang-won only through the eyes of other protagonists, so the figure of Lee Bang-won we see was always cross-sectional. On the other hand, 'Taejong Lee Bang-won' looks at Lee Bang-won, a historical figure, from a new perspective, and deals deeply with the story of Lee Bang-won and his family.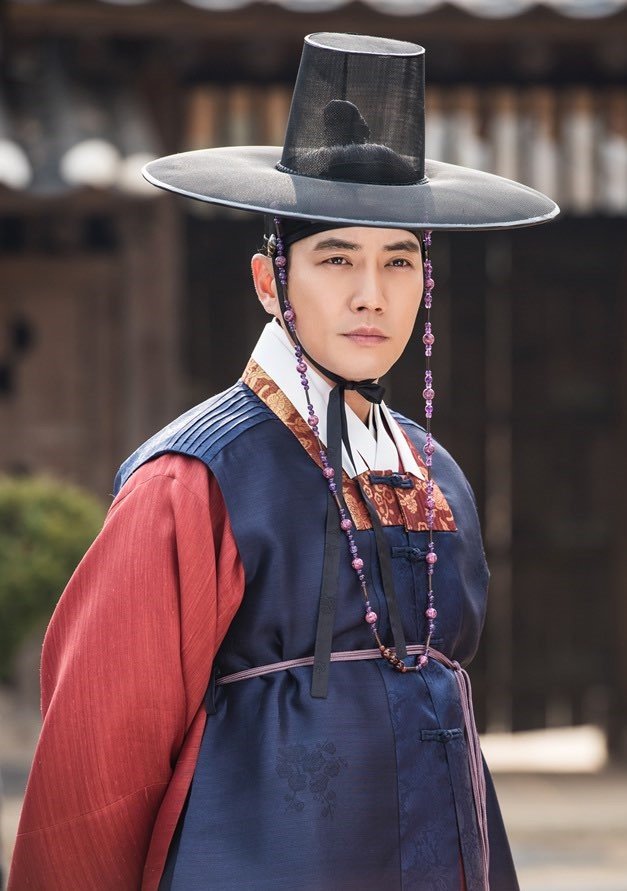 Joo Sang-wook takes on the role of Lee Bang-won, the third king of Joseon. Lee Bang-won is the fifth son of Lee Seong-gye, the founder of Joseon, who achieved both high ideals and the power to put them into practice.
Ye Ji-won will play the role of Queen Shin-deok, the wife of Taejong Lee Seong-gye and the first queen of the Joseon Dynasty in the drama. Queen Shin-deok, who had an innate political sense, excelled in the ability to capture movements of power and move quickly. Using her skills as a stepping stone, she appointed her husband Lee Seong-gye as her king, opened her country, and proudly became the first queen of Joseon.
Park Jin-hee takes on the role of Queen Wongyeong Min, the wife of Taejong Lee Bang-won in the drama. Queen Wongyeong is a strong helper and supporter in Lee Bang-won's achievements. Queen Wongyeong Min is one of the people who greatly influenced Lee Bang-won's steps. Although she is gentle and calm on the outside, she has a bigger goal than anyone else and the driving force to realize it. Please pay attention to the political moves of Queen Wongyeong Min, who devoted himself to her husband in the flow of history.
Taejong Yi Bang Won Trailer
10. Uncle (엉클)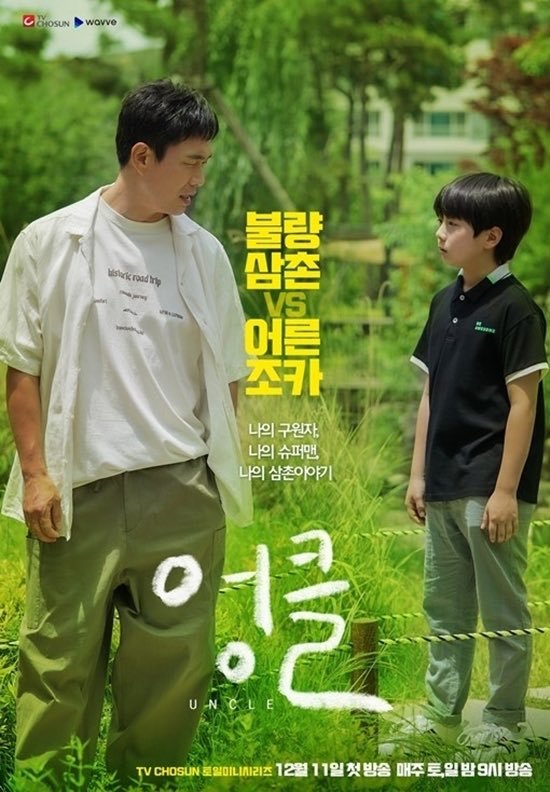 Release Date: December 11, 2021
TV CHOSUN's new drama 'Uncle', which directed by Ji Young-soo/Screenwriter by Park Ji-sook/produced by High Ground, Monster Union, is about a uncle takes and looks after his nephew who suffering from anxiety disorders and obsessive compulsive disorder due to the divorce of his older sister, a loser musician uncle who had a lack of affection. It contains the story that takes place and takes place.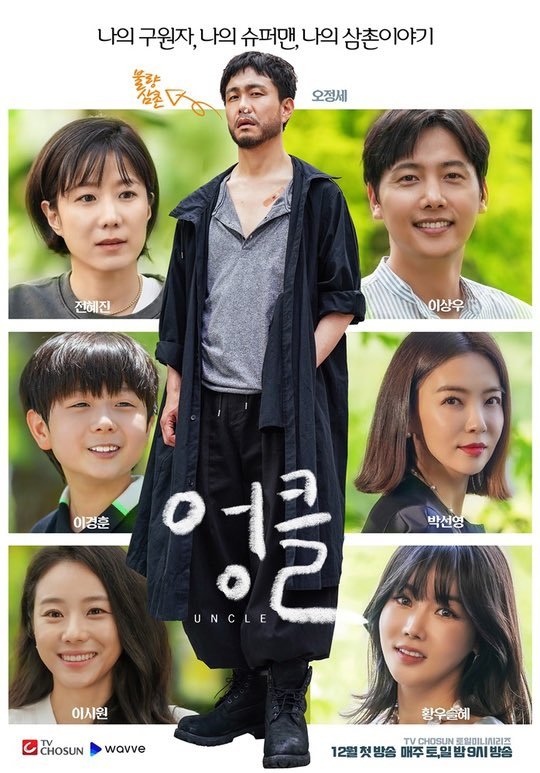 First, Oh Jeong-se takes on the role of Wang Jun-hyeok, a loser, a beard musician who stands on the brink of betrayal and fraud. Wang Jun-hyeok is a person who is unexpectedly reborn as a "parenting uncle" as he takes on the only son of his older sister, who appears out of the blue after divorce, and the nephew with obsessive compulsive pediatrics.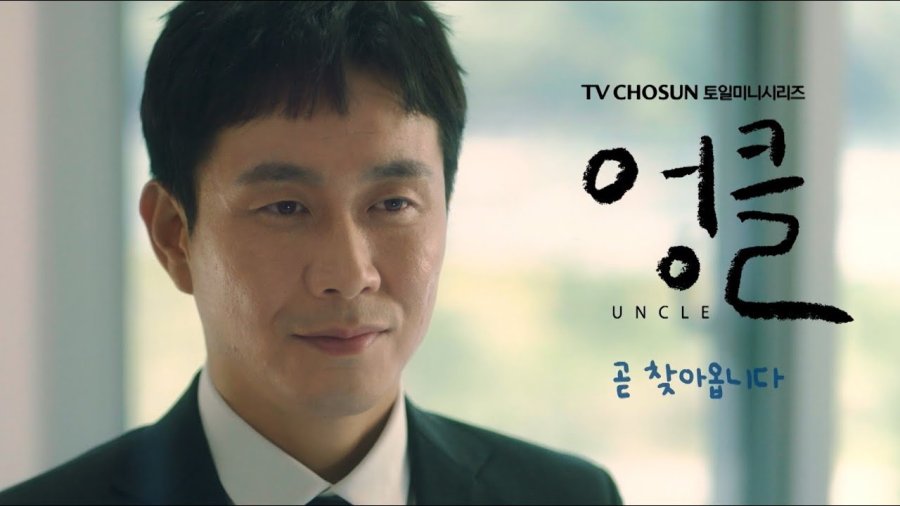 Jeon Hye-jin plays Wang Jun-hee, her divorcee, who fights her bare body to protect her son after breaking up with her abusive husband after 12 years of marriage. After moving to a rental apartment in Seongjak-gu, where racism is rampant, Wang Jun-hee is a character who collides with her mother-in-law, her ex-husband, and her unkind eyes who are trying to take her custody.
Park Seon-young takes on the role of Park Hye-ryung, the president of Mambaly, a mom cafe in the Royal State, a symbol of the development of Seongjak-gu. With her perfect looks and charisma, Park Hye-ryeong is a neighborhood queen bee and an unrivaled ruler who is admired and trusted by all 'moms' in the neighborhood, envy and admired.
Lee Sang-woo plays the role of Joo Kyung-il, a parenting father living in the Royal State, exuding a unique soft charisma. Joo Kyung-il is a perfect man who dominates the popularity of the apartment with a warm personality, warm looks, and sweet manners, and is raising his daughter alone.
Hwang Woo-seul-hye will play the role of Kim Yu-ra, who is the face of the Royal State 'Mambly' club and Park Hye-ryung's right arm. Kim Yu-ra, the mother goddess who is welcomed everywhere for her striking appearance, is admired and admired next to Park Hye-ryeong. Hwang-woo Seul-hye, who has instilled her vitality in each of her works, attracts attention as to what kind of image transformation she will repeat as Kim Yu-ra, who has the pain of her husband.
Uncle Trailer
11. Love Twist (사랑의 꽈배기)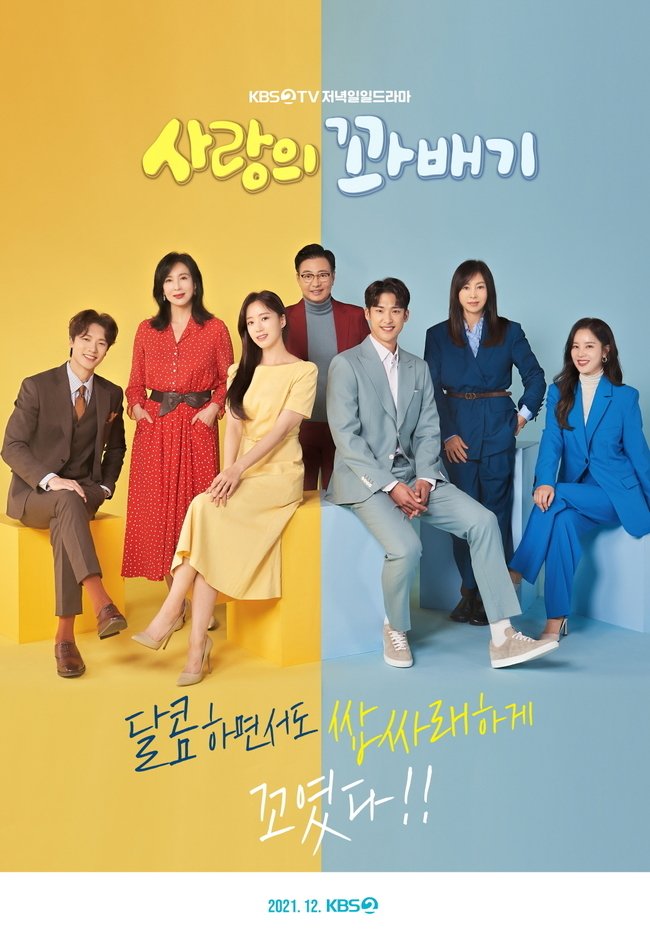 Release Date: December 13, 2021
KBS2's new daily drama 'Love Twist', which will be aired for the first time in December, is a comic melodrama about a human family whose love and life are totally twisted because of a lie. It provides an opportunity to reflect on the meaning of family and love through the intertwined stories of the parents and children of three families.
Ham Eun-jung takes on the role of So Ri, the CEO of the online shopping mall Twitch, who is independent, ambitious, and has a competitive spirit. She is often said to be egocentric and selfish, but on the other hand, she is an unpredictable and unpredictable character with a basic pity for humans at the bottom of her heart.
Kim Jin-yeop takes on the role of Park Haru, a warm and friendly tsundere style, in contrast to his indifferent, cold, and unsympathetic appearance. Although Park Haru has a tendency to be pessimistic due to the environment in which he was raised, he is recognized for his genius ability in his field.
Son Seong-yoon takes on the role of Kang Yoon-ah, a high school classmate of Sori (Ham Eun-jung) and a persistent love affair with Park Haru (Kim Jin-yeop). Kang Yoon-ah is an altruistic person who is humble, innocent, and bright in front of Haru, but she is a person with two personalities that she does not know about, who is capricious in front of Sori and does not hesitate to do conspiracy tricks.
Jang Se-hyeon takes on the role of Jo Kyung-joon, a bluff who only pretends to be a third-generation chaebol. Although he looks full of absurdity on the outside, he is a person full of ambition in his heart.
12. The World of My 17 Season 2 (소녀의 세계 시즌2)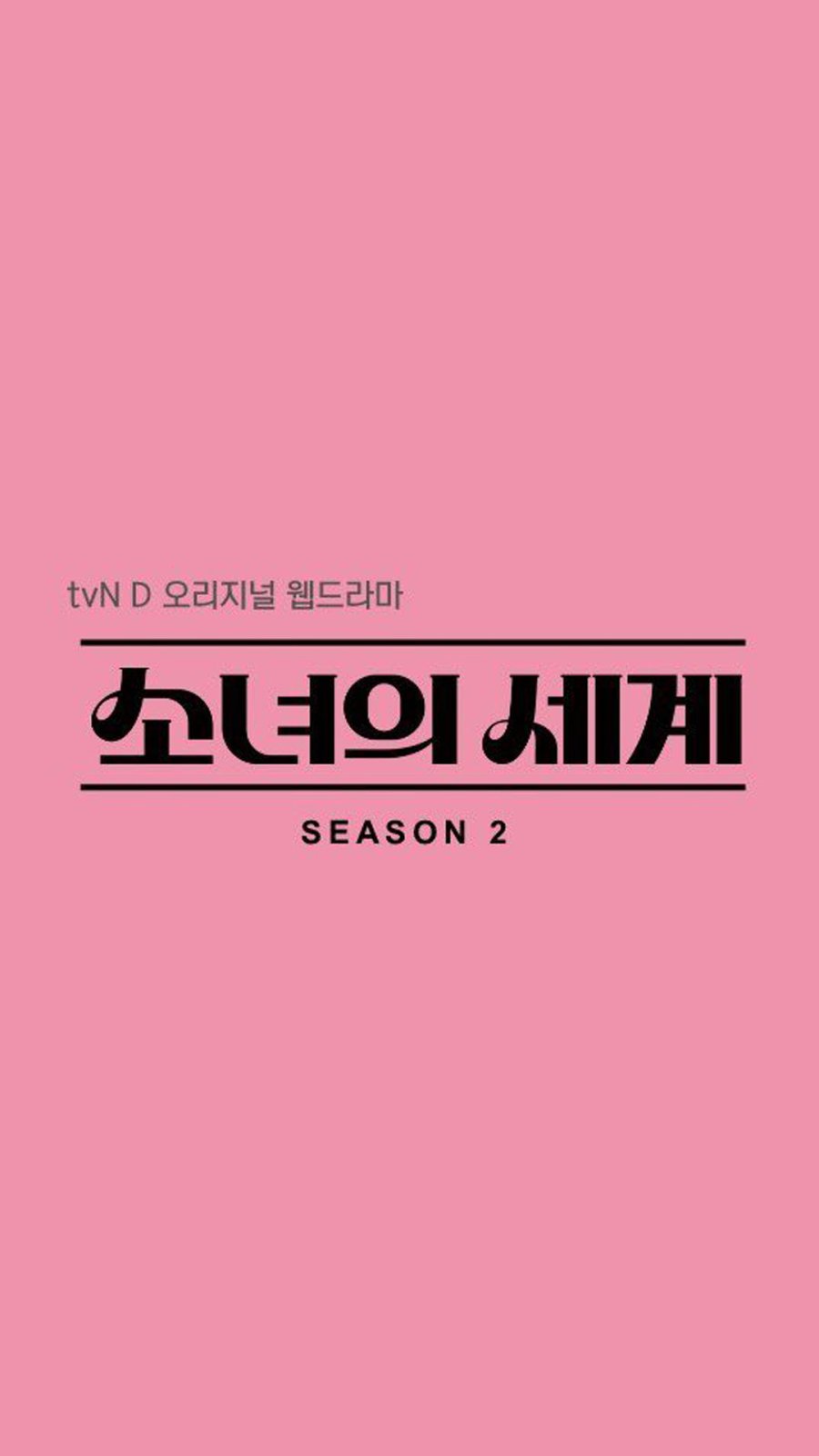 Release Date: December 15, 2021
tvN D STUDIO's original web drama "The World of My 17 Season 2" (directed by Jeong Jong-hoon) is a sweet-and-sour story that takes place when 18-year-old Na-ri falls in love for the first time. It contains the lovely story of girls who met the 18th world for the first time, such as their first love, dreams, and friendship, and their school days when only friends were everything.
"The World of My 17 Season 2" is a work based on the popular Naver webtoon. At the time of season 1 airing, Nari and her friends proved their powerful power by becoming the third Naver V original '10 Million Webs' with the lovely chemistry and immersive sympathy episodes of Nari and her friends.
Choi Ye-Na has been cast as Oh Na-ri, the main character who will open Season 2. Choi Yena is an idol from IZ*ONE, and currently she is showing off her beauty in all directions through various broadcast programs. Oh Na-ri, who returned more confidently and lovingly, is faced with her first love, her friendship that seemed to last forever, and her worries about her dreams.
Idol and actor Yoo Seon-ho takes on the role of Joo Chan Yang, a 'New Face' that tenses Na-ri and her friends with the appearance. Joo Chan-yang sweeps the hearts of girls with his cool eyes and tall height that is comparable to a model, but he is a 4D pacifist who prefers to be quiet in the world. Nari, who he only considered as a sweets mate, will start to feel like a girl from a certain moment, revealing his first feelings and sweet and sour episodes.
Actor Lee Won-jung has been confirmed to play the role of Na-ri's black-haired boyfriend, Kwon Seung-ha. Kwon Seung-ha is the class leader of the 5th class and is the boyfriend of Na-ri. Lee Won-jung is expected to portray the eyes and hearts that are constantly focused on Na-ri while fighting each other with excitement.
Jihan of the group Weekly will appear as Im Seonji. Ji-han, who is attracting attention for her bouncing charm, foretells a 100% sympathetic performance by disassembling the official naive Seonji of "The World of My 17". Seonji works part-time at Narine's bakery and is expected to face her worries about the career path that any teenager will experience.
In addition, Seo Mi-rae is played by actress Han Chae-kyung, who showed solid acting skills in 'Sunbae, Don't Wear That Lipstick' and 'Sunbae, Don't Wear That Lipstick', while Im Yu-na will be played by up-and-coming actress Hwang Bo-reum-byul.
13. Bad and Crazy (배드 앤 크레이지)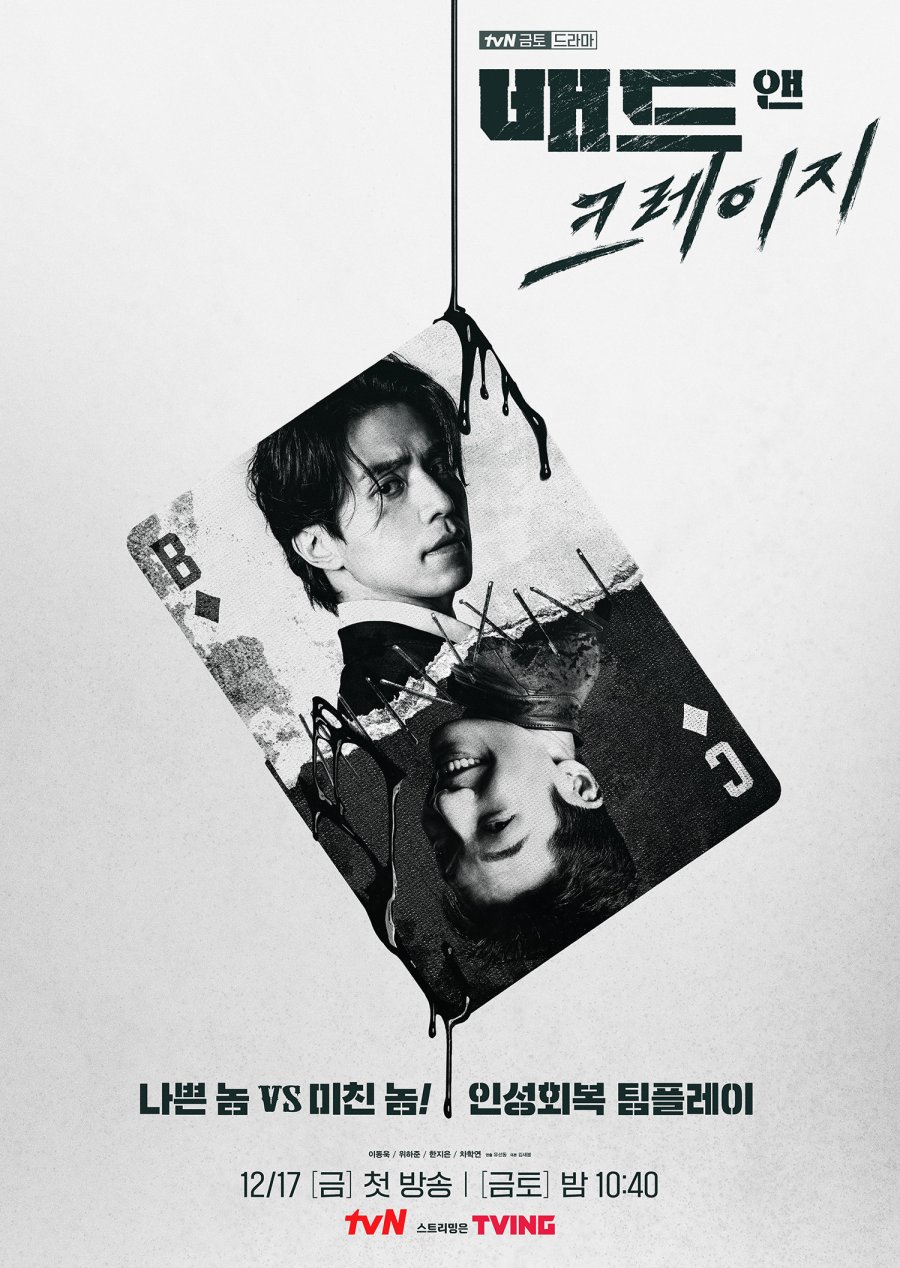 Release Date: December 17, 2021
The drama "Bad and Crazy" (written by Kim Sae-bom, directed by Yoo Seon-dong), starring Lee Dong-wook and Han Ji-eun as the main characters, will join the tvN Friday-Saturday drama lineup. "Bad and Crazy" is a heroic drama in which the protagonist, who has lived only as a snob detective, is unaware of his inner justice, but another personality 'K' wakes up, eradicating the corrupt police and realizing social justice.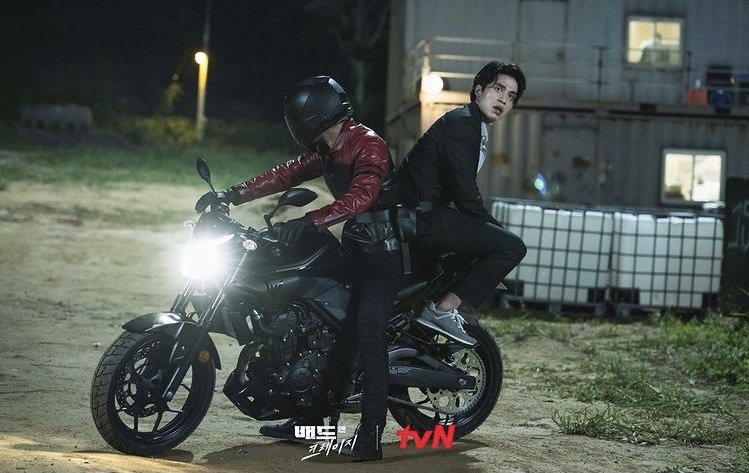 This work depicts the story of Soo-yeol, who is a talented but 'bad guy', and what he experiences when he meets a righteous 'crazy guy' 'K'. Lee Dong-wook plays 'Su-yeol', a detective at the Muui Provincial Police Agency, and Wi Ha-joon plays 'K'. Han Ji-eun takes on the role of Hee-gyeom, Soo-yeol's ex-girlfriend and inspector in the drug class of Gwangsu University.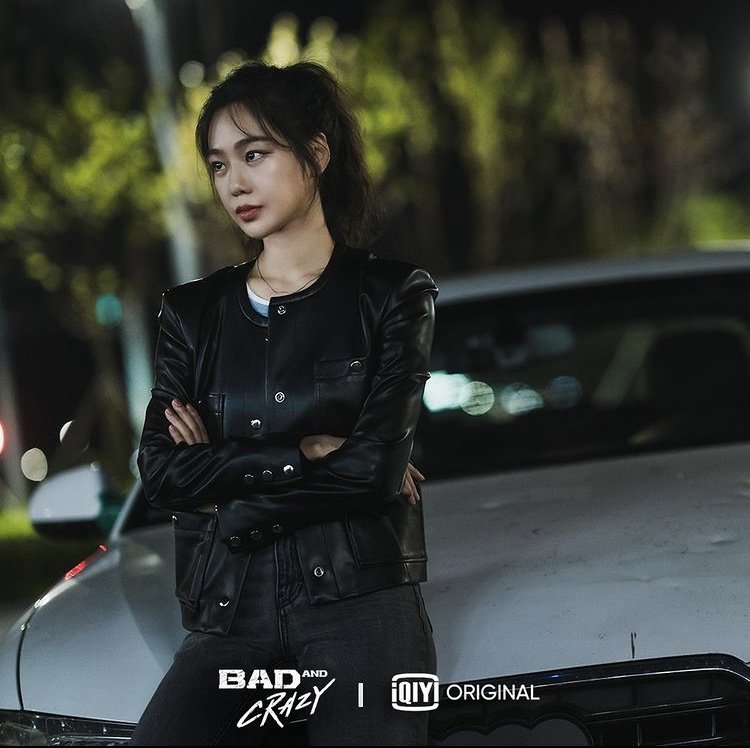 "Bad and Crazy" is a highly anticipated work in that director Yoo Seon-dong and writer Kim Sae-bom, who created the myth of 'Wonderful Rumors', which recorded the highest viewership ratings of all time on OCN, work together again. Lee Dong-wook and Han Ji-eun are working together as the male and female protagonists Su-yeol and Hee-gyeom, respectively, and are currently 'in the process of filming hot blood'. 'Bad & Crazy', which has emerged as a highly anticipated work by viewers, is being organized as tvN's main lineup, a Friday-Saturday drama, and is receiving high expectations from the box office.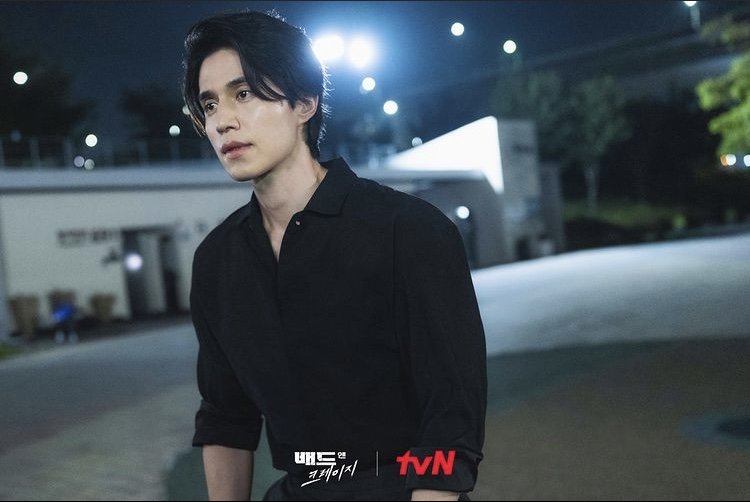 Lee Dong-wook, who plays the role of Su-yeol, a detective who is a character-breaking consequence, raised expectations for Lee Dong-wook, a corrupt detective by adding a unique sexy charm to his opportunist aspect that closes his eyes to corruption that colluded with power for his own purposes.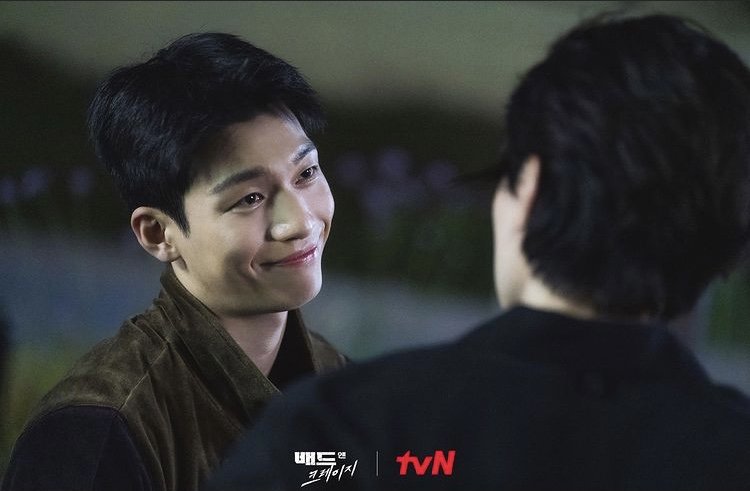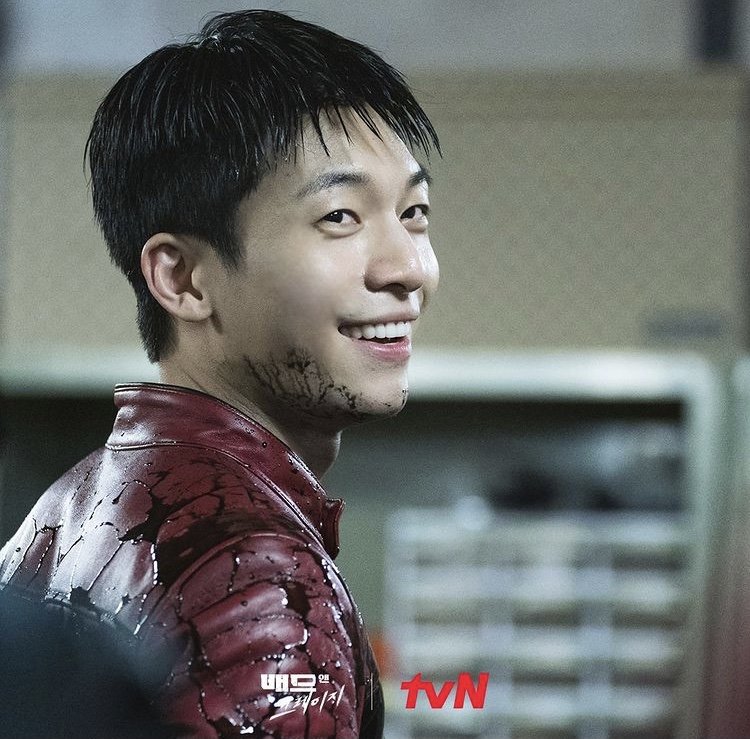 In addition, Wi Ha-jun, who plays the role of K, a helmet man with a crazy sense of justice, has created a hero of this age with his cool charm that blows his fists without questioning or arguing about irrationality. Moreover, Han Ji-eun three-dimensionally embodied the character of Hee-gyeom, a detective of the drug crime investigation team, who is too engrossed to find the clue to solving the problem of a mysterious case.
Cha Hak-yeon added tension to the decomposition as Kyung-tae, the youngest member of the anti-corruption investigation team of the National Police Agency, a principled person who was unexpectedly caught up in an incident with a friendly and pure personality.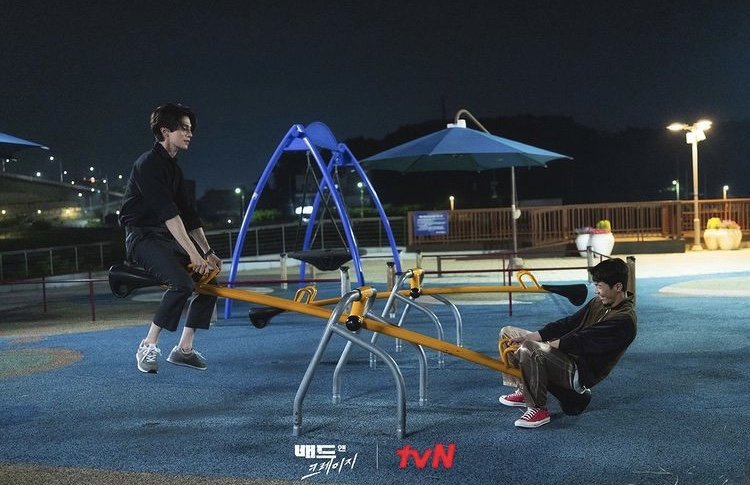 Bad and Crazy Trailer
14. Bulgasal: Immortal Souls (불가살)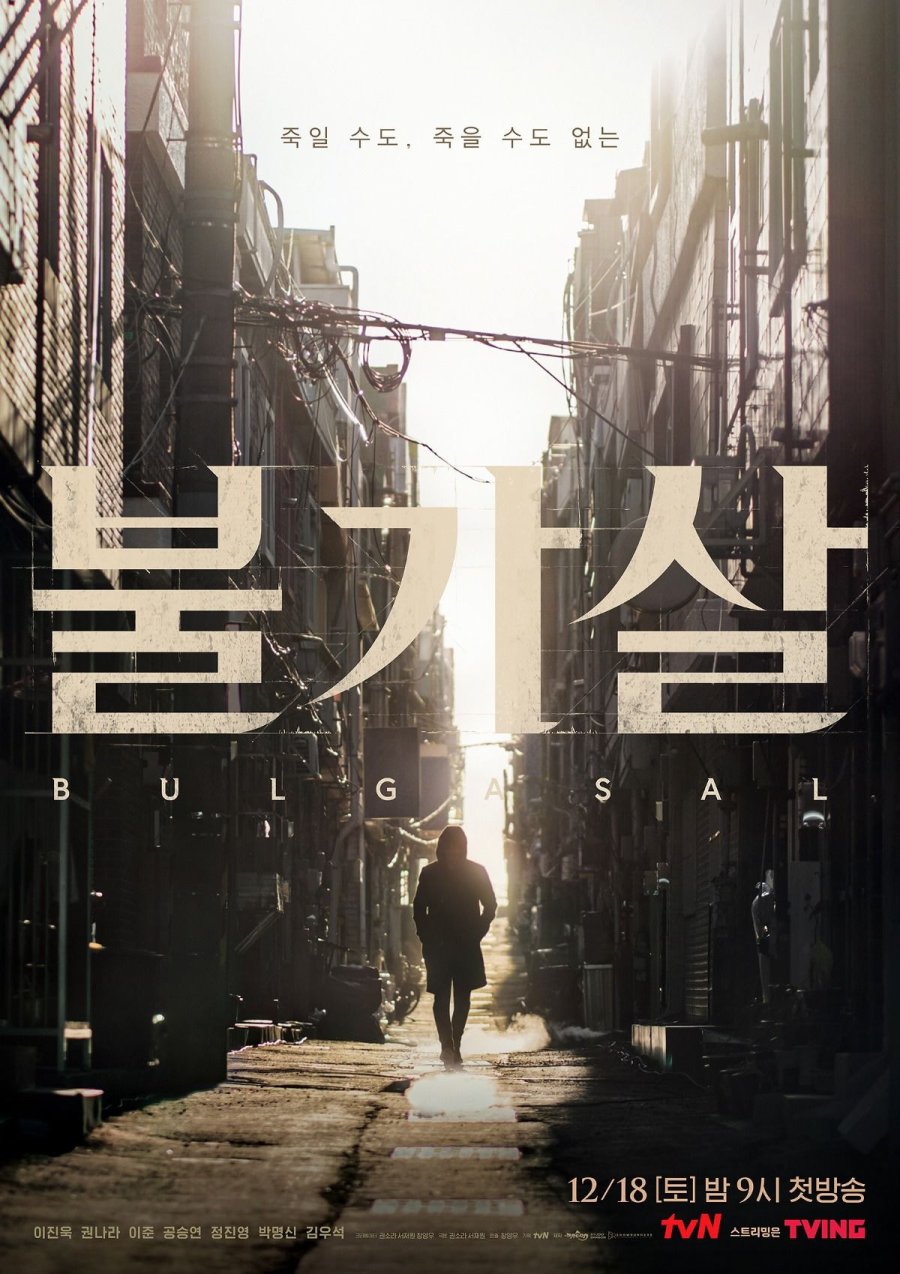 Release Date: December 18, 2021
tvN's new Saturday and Sunday drama "Bulgasal: Immortal Souls" (Screenwriter by Sora Kwon, Jaewon Seo/Directed by Youngwoo Jang/Produced by Studio Dragon, Showrunners) is a man who can neither kill nor die, as long as he repeats reincarnation for 600 years. It is a drama about a sad but beautiful story of chasing a woman. A fantasy drama that revolves around two characters. The first is a woman who has gone through several reincarnations over the course of 600 years and remembers all of her past lives, and the second is a man who has lived for over 600 years as a bulgasal_ a mythical creature that feeds off human blood and is cursed with immortality.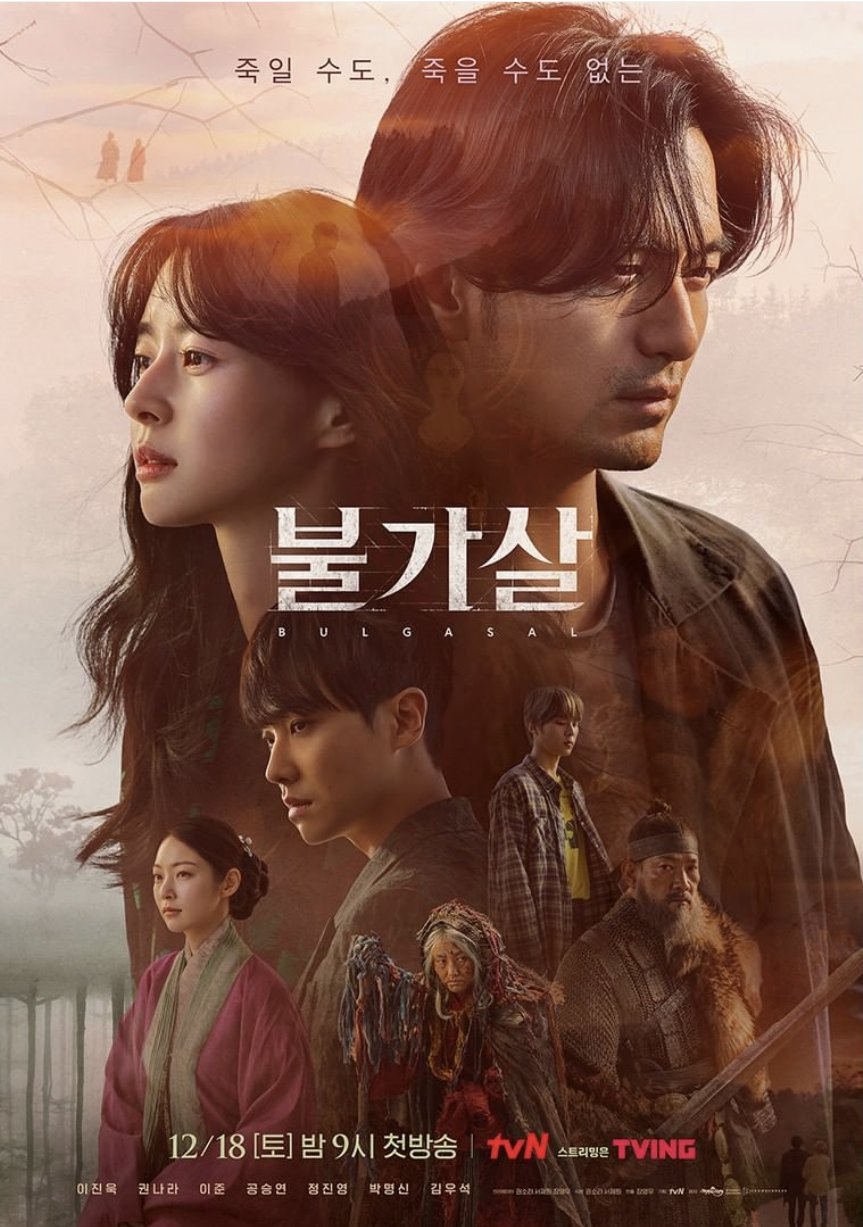 Among them, unknown emotions intersect in the face of Danhwal, who has become invisible to humans. Dan Hwal used to be human 600 years ago. He turns into a bulgasal during the Joseon dynasty while working as a military official and completing a mission to erase the remnants of the previous dynasty. Min Sang Un, who was once a bulgasal but is reincarnated as a human. After suffering the loss of her mother and twin sister at the hands of an unidentified murderer, Min Sang Un escapes with her younger sister Min Sa Ho and lives quietly in hiding. Although she works hard to conceal her name and identity, the appearance of a bulgasal alters her life of secrecy.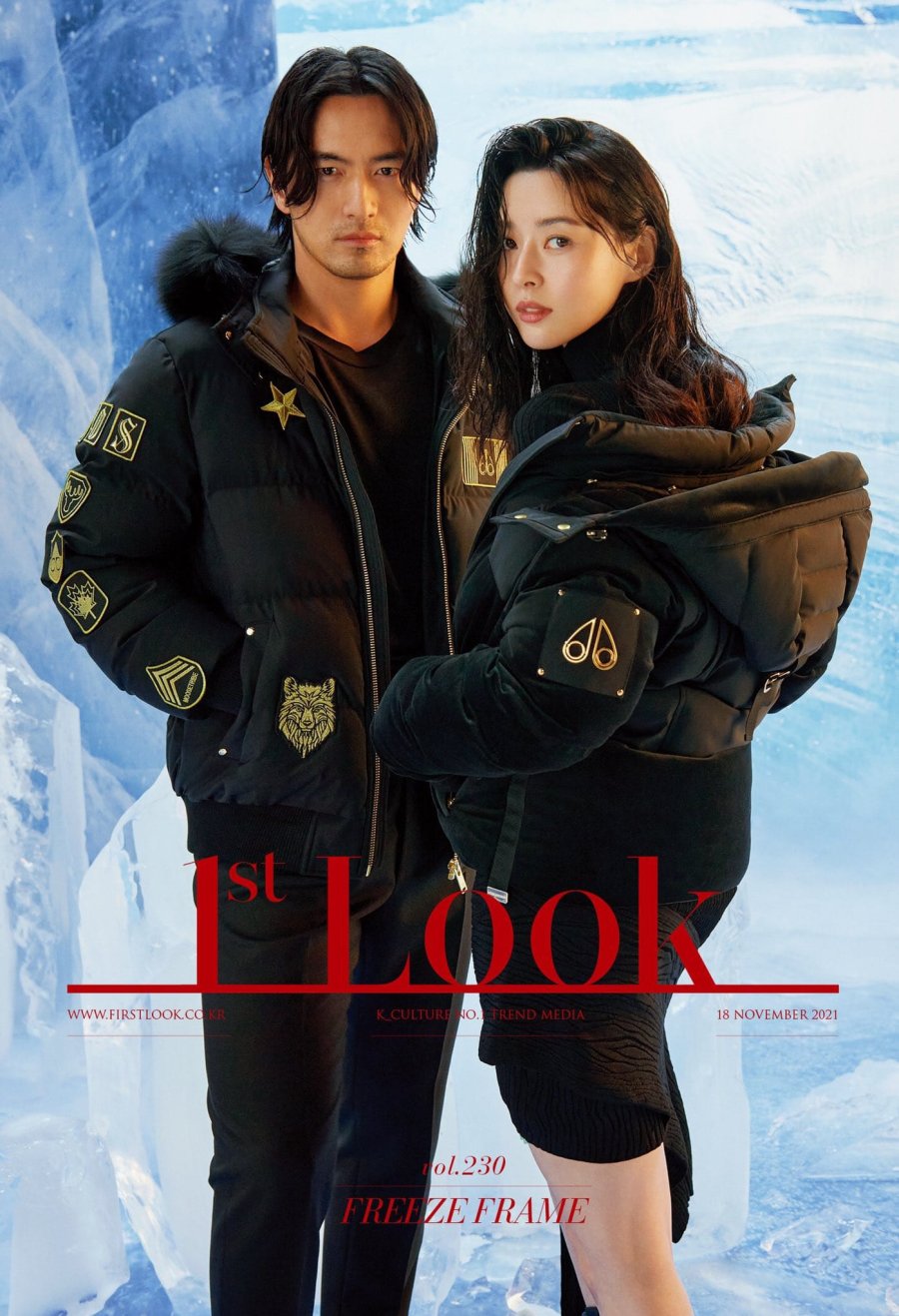 In addition, Ok Eul-tae (Lee Joon), another bulgasal living in secrecy. He has enjoyed immorality for the past centuries and has accumulated immense wealth, which he uses to control politicians, businessmen, and the media. With his decadent beauty and overwhelming charisma, he has all the ingredients to be the most powerful figure in Korea.
Dansol (Gong Seung Yeon), the wife of Danhwal 600 years ago and who has abilities that others cannot understand, is immersed in sorrow while wearing a beautiful hanbok, and attention is focused on the story of the past.
Dansol's father, Dangeuk, radiates solemn charisma while holding a sword in huge armor, and the presence of a delicate shaman who can see through fate and secrets in the future also creates a strange tension. Nam Do-yoon also has an unexpected face that erases the usual bright smile, adding to the meaning.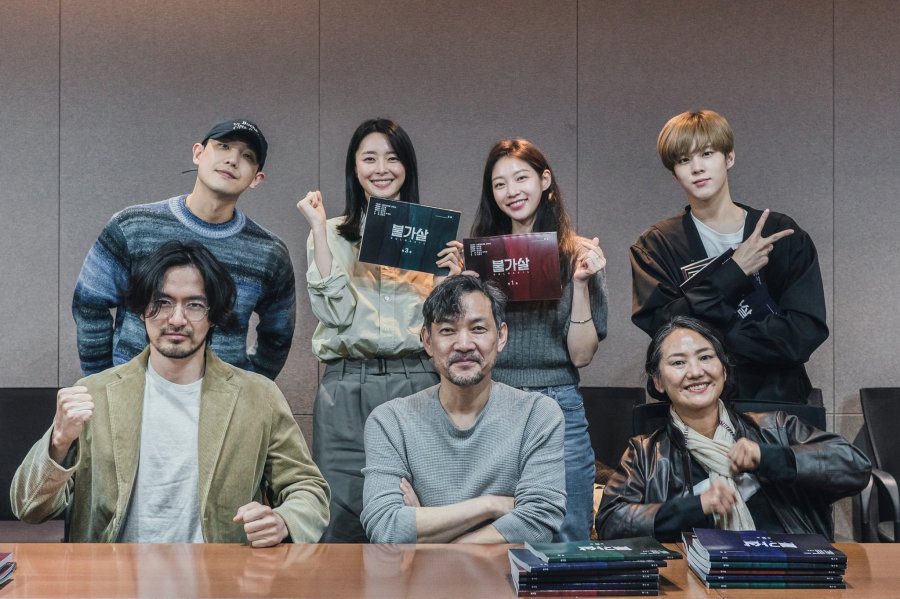 As if connecting Danhwal and Min Sangwoon, the picture of a strange person in the center, the back of two people standing in the same place, and the shape of a child catch the eye as if the memories of the past are floating. It is already making interesting reasoning about what these hidden appearances mean.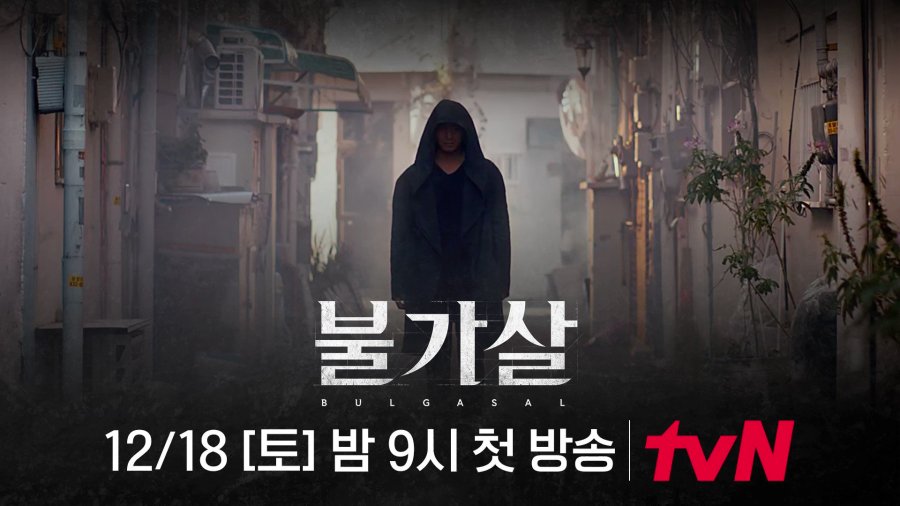 Bulgasal: Immortal Souls Trailer
15. Snowdrop (설강화)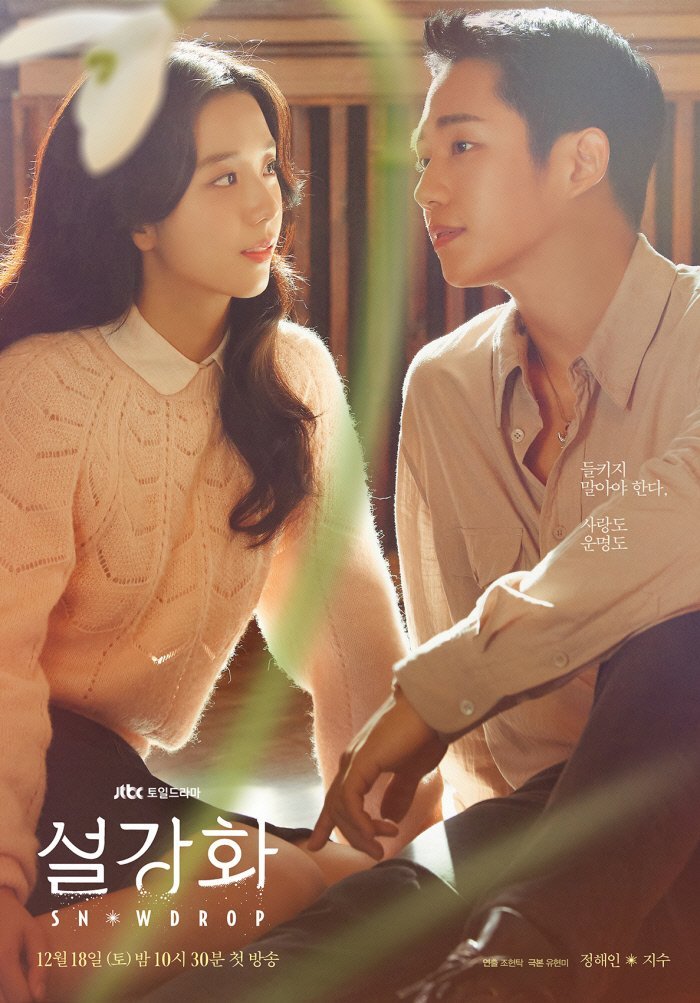 Release Date: December 18, 2021
The drama "Snowdrop", is a desperate love story that goes against the era of Suho, a prestigious university student who suddenly jumped into a female dormitory one day with blood, and Yeongcho, a female college student who hid and healed him in the midst of terrible surveillance and crises, set in Seoul in 1987.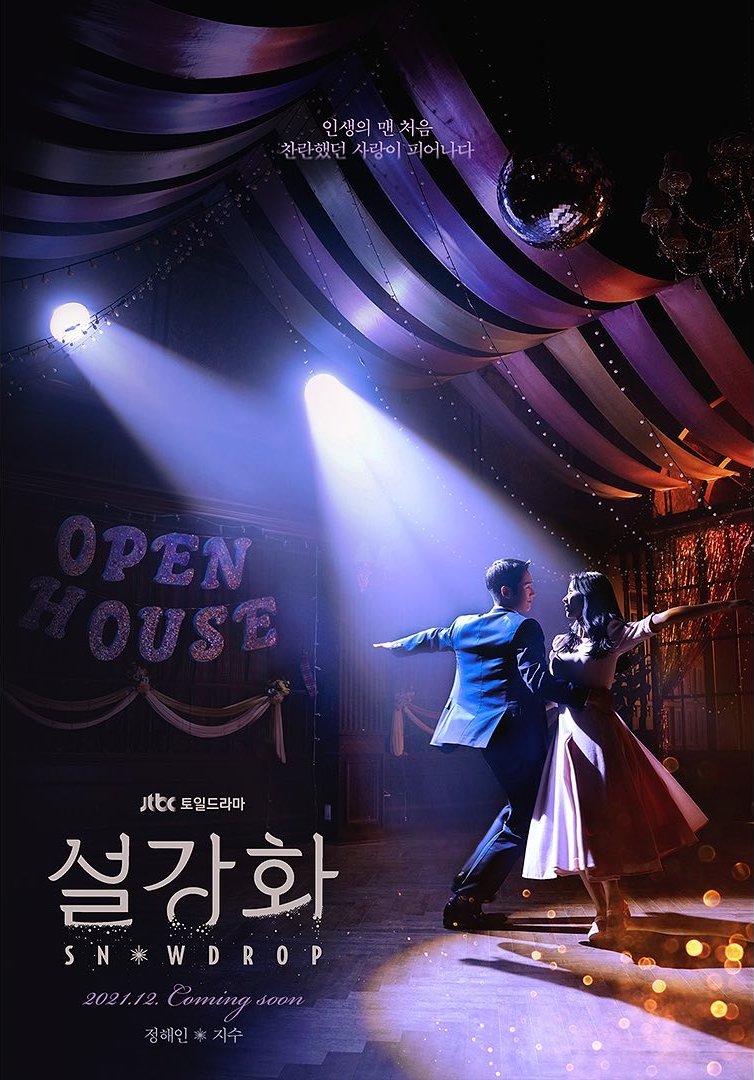 Im Soo Ho, who grew up in Germany, has a gentle charm but gives off an air of secrecy. Eun Young Ro, who is lively, lovable, and cheerful, fell in love with him at first sight at a social gathering.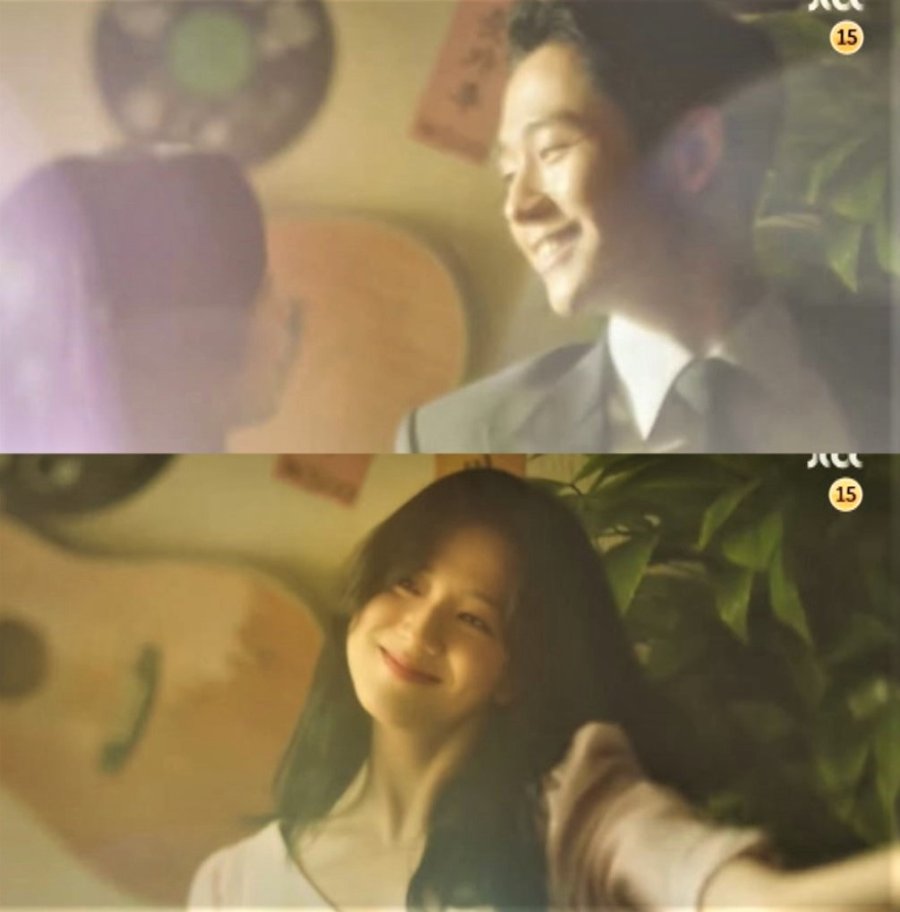 Soo Ho and Young Ro must avoid Pi Seung Hee, the notoriously strict and imposing housemother of Young Ro's dorm, and Kye Boon Ok, a phone operator at the dorm who had to forgo a college education due to her family's financial circumstances.
Lee Kang Moo (Jang Seung Jo) is the relentless head of Team 1 of the National Intelligence Service (NIS) and always insists on doing everything by the book. By contrast, NIS agent Jang Han Na is impulsive, hot-tempered, and passionate about her job.
Kang Chung Ya (Yoo In Na) is a beautiful and talented surgeon at a state-run hospital who can charm anyone in a split second. Although her skills in the operating room have earned her a solid reputation as a dependable surgeon, Dr. Kang is mysterious and appears to be hiding something.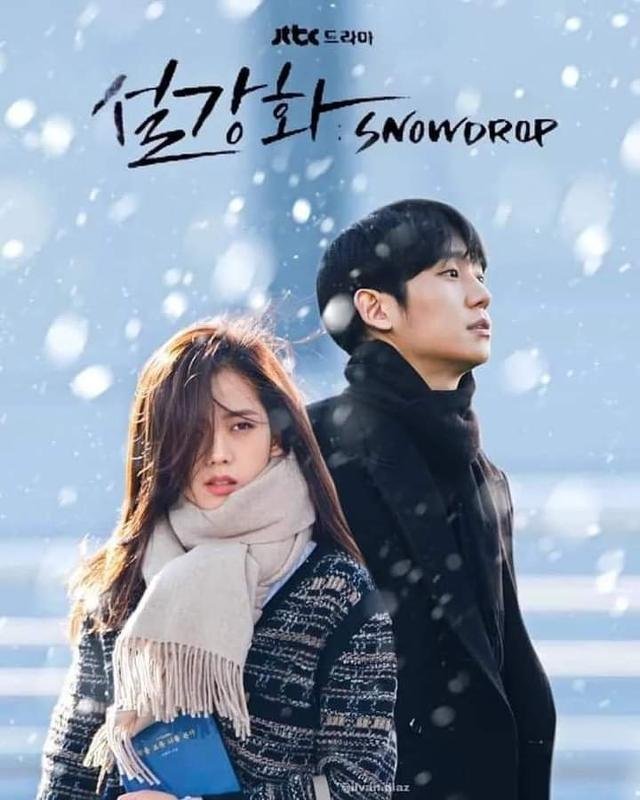 Snowdrop Trailer
16. When Flowers Bloom, I Think of the Moon (꽃 피면 달 생각하고)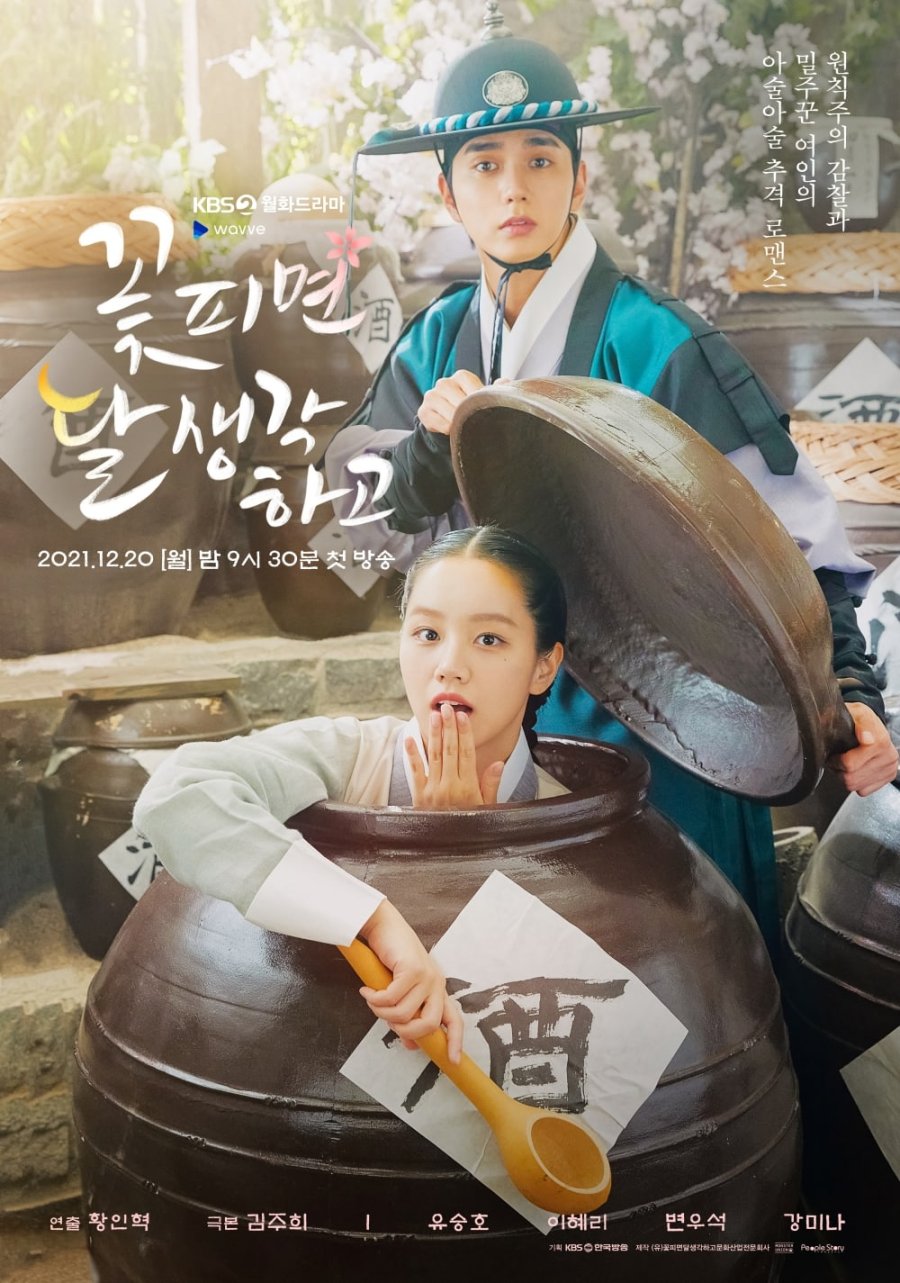 Release Date: December 20, 2021
In the drama "When Flowers Bloom, I Think of the Moon", Lee Hye-Ri takes on the role of Kang Ro-seo, who is 'full of vitality'. Expectations are high that his performance as a nobleman with bright eyes and courage not to be frustrated in any situation will bring laughter and energy to viewers.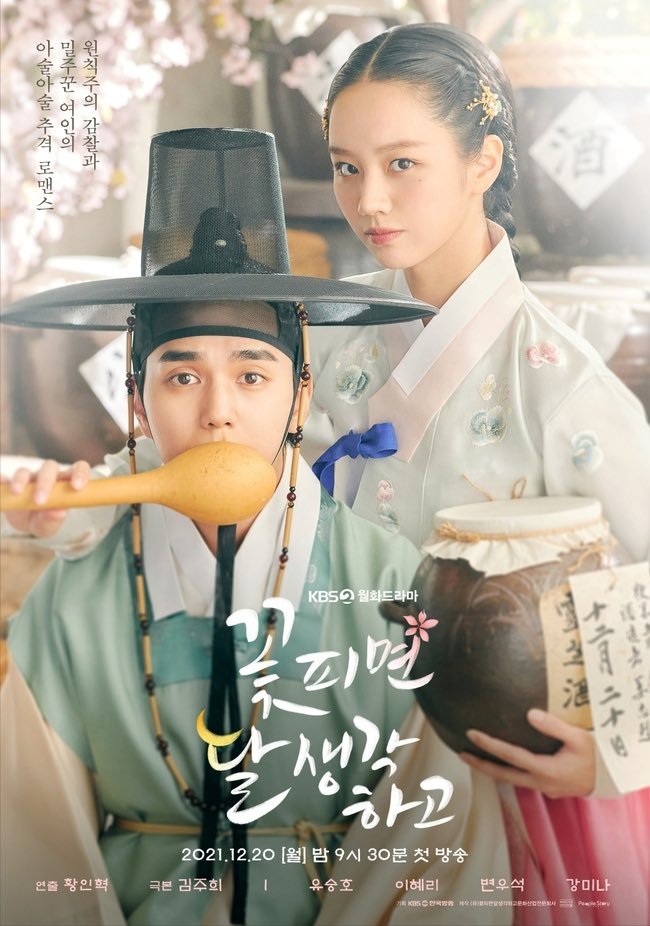 "When Flowers Bloom, I Think of the Moon" is a romance in the era of the most powerful prohibition in history, a chasing romance about a moon woman who tries to change her life by brewing alcohol and a principled inspectorate that cracks down on moonshiners.
Lee Hye-Ri is a character who was born into a noble family but became the de facto head of her family after her father passed away 10 years ago. She tries everywhere to pay for books for her brother Kang Hae-soo (Bae Yu-Ram), who is preparing for the exam, but now because of her sudden energy, she is ignored even by her slaves.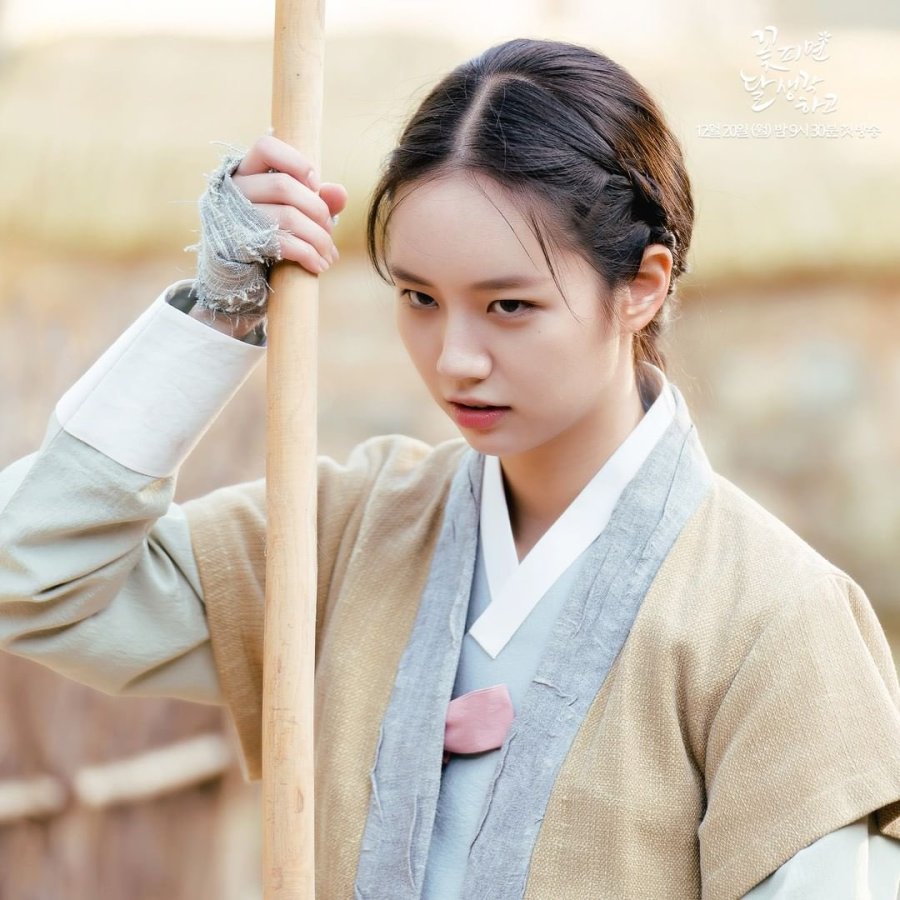 Ro Seo is also a person who shakes the world after waking up to the 'world of moonshine' during the Prohibition Era. Ro Seo meets Nam-yeong (Yoo Seung-ho), a detective who cracks down on moonlighters and stimulates curiosity about what kind of story will unfold.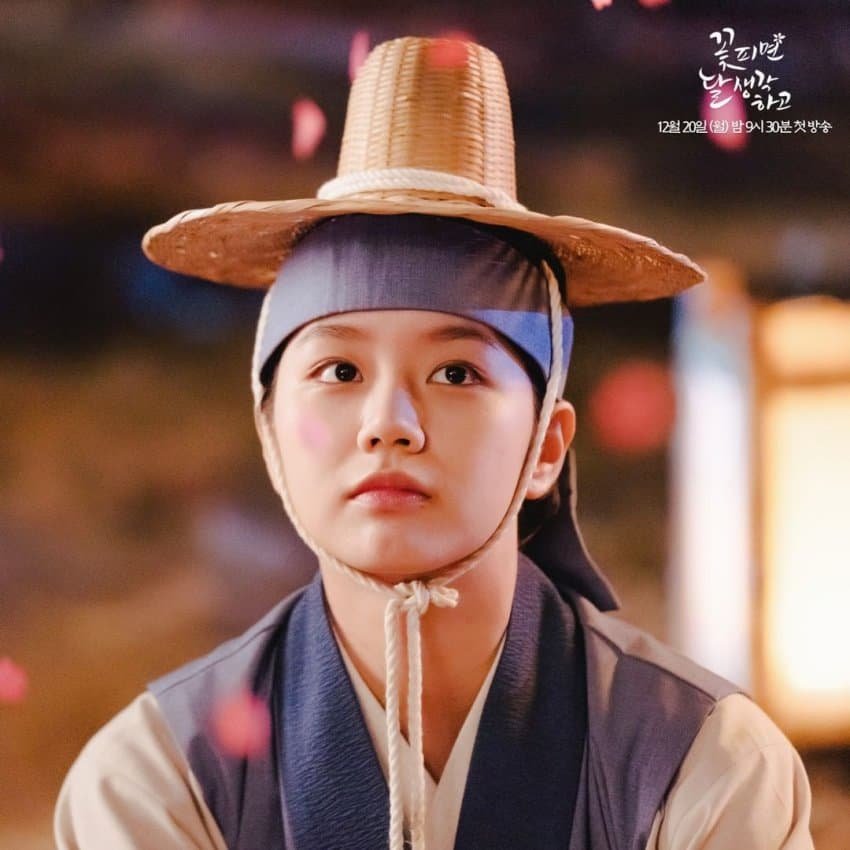 Prohibition creates different challenges for these inhabitants: Inspector Nam Young from The Office of the Inspector-General who left his hometown to achieve fame in Hanyang and restore his family status; Kang Ro Seo, the aristocratic but impoverished woman who makes moonshine to reduce her debt from buying her mother's medication and her brother's book.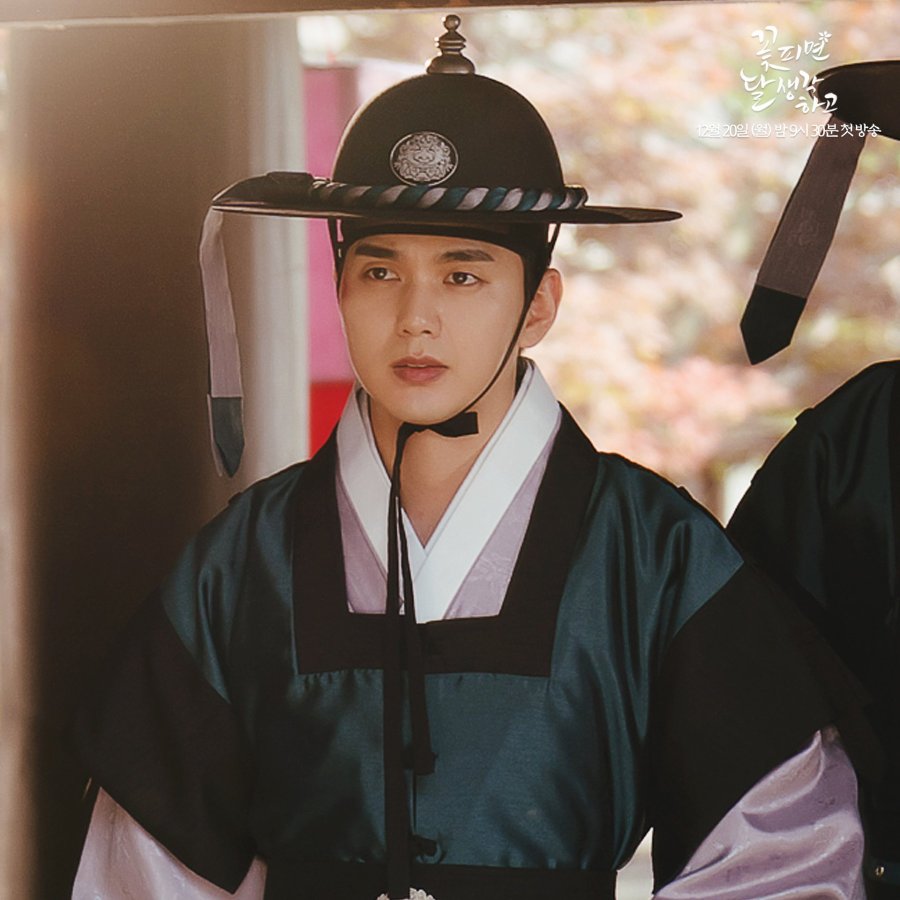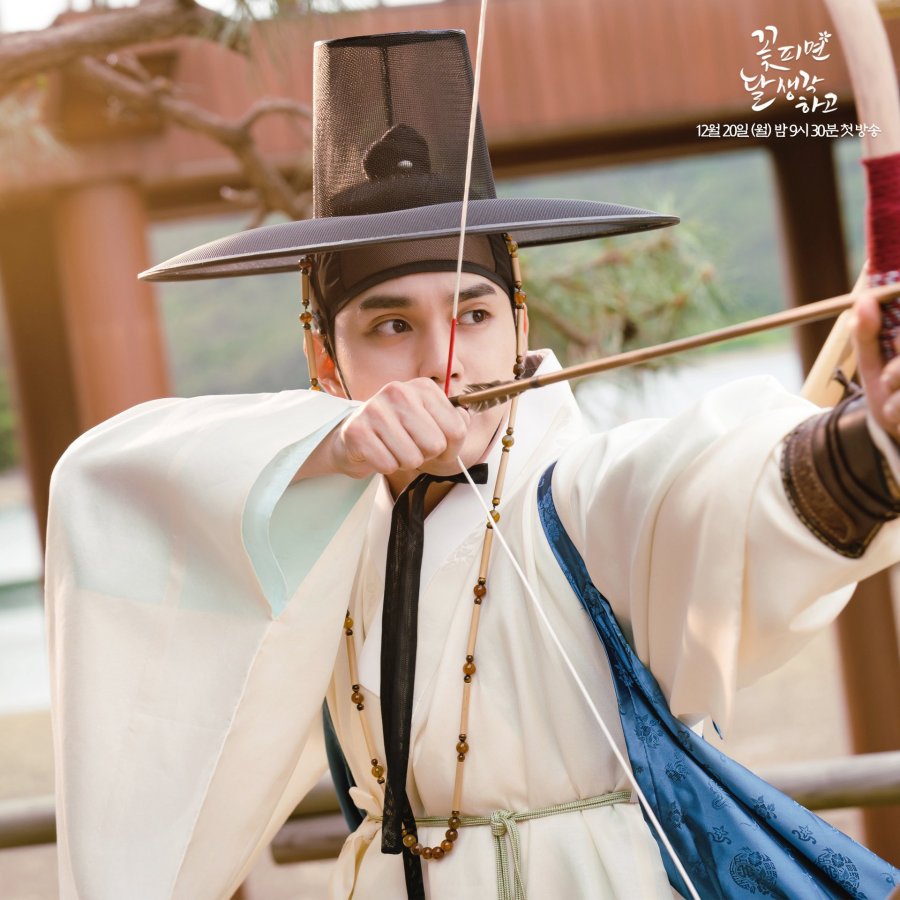 Crown Prince Lee Pyo is prone to scaling the palace walls in search of a tipple. This trio has a fateful encounter leading them to discover a hidden stash of alcohol. Revealing this secret could mean certain death.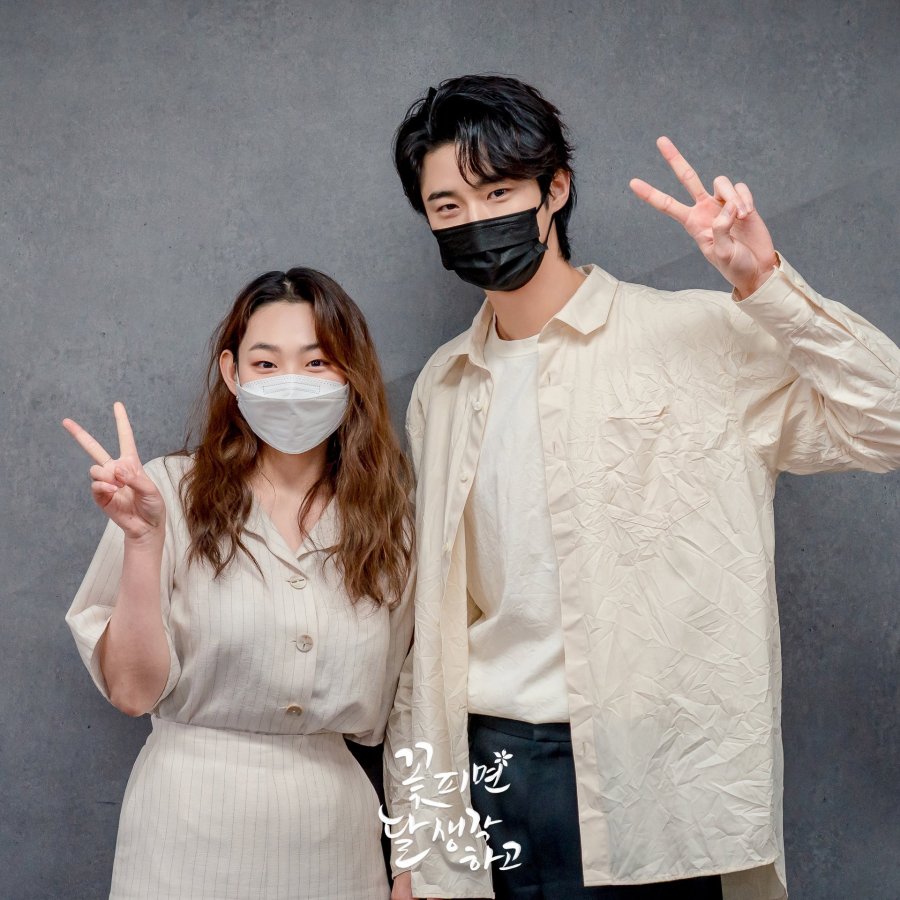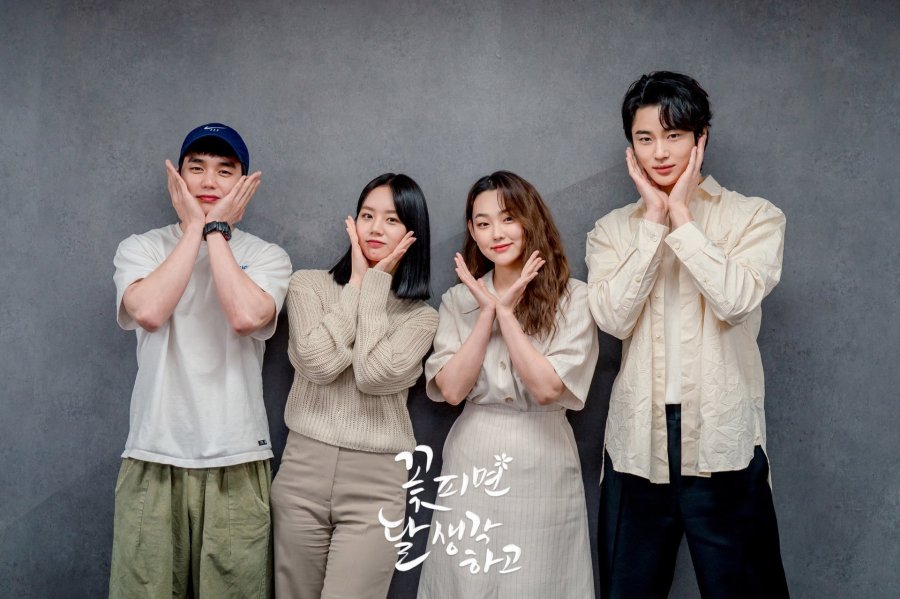 When Flowers Bloom, I Think of the Moon Trailer