Last October, many Korean dramas were released with great success. In response to that spirit, this November, the Korean drama industry will release a lot of blockbuster dramas to please viewers.
1. Melancholia _ 멜랑꼴리아
Release Date: November 3, 2021
In Korea School District No. 1, Gangnam Ahseong Foundation prestigious Ahsung High School. Noh Jung-ah (Jin Kyung), is the head of the Ahsung High School affairs department. It is a 'privileged department' where all kinds of corruption and benefits are rampant. Noh Yeon Woo (Oh Hye Won) is Ahsung High School's headmaster. In a world of rich tycoons, Sung Min Joon (Jang Hyun Sung) is a National assemblyman with his wife Yoo Hye Mi (Byun Jung Soo) who is a top actress. The corruption will be waged behind Ahsung High School's supposed secret operations.
A new teacher is appointed to this Asung High School. In an era when math grades determine the rise and fall of first-class universities. Produced the most prize-winners in various math contests.
Ji Yoon-soo (Im Soo Jung) with a gorgeous profile, who with a bright smile and a positive impression of others. She is a hard-nosed and stubborn person who has to push ahead with the decisions she has made. She is a math geek who loves solving difficult problems and teaches students to purely love math. She says that numbers are beautiful. Mathematics is what makes finite humans dream of infinity.
A neglected child, although he certainly craved mathematics,
Baek Seung-yu, a math genius who never reveals himself. He is emotionless and has no light in his eyes. He used to be a math genius who appeared on a quiz program at the age of five and surprised the world by solving college-level math problems. He was admitted to MIT at the age of 10 but dropped out at the age of 12, and suddenly disappeared.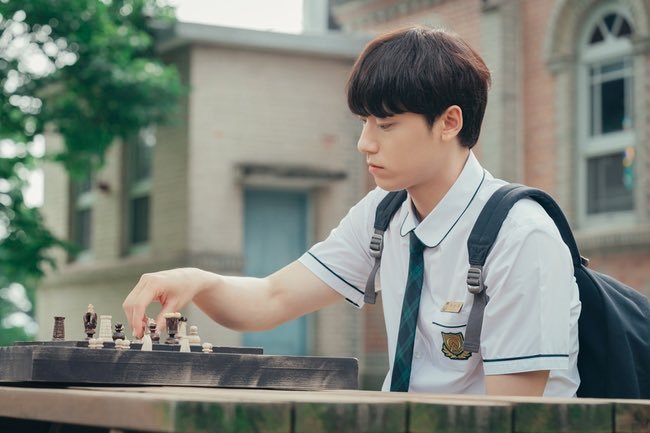 Set in a private high school that is a hotbed of preferential corruption, beyond the conventional wisdom and prejudice of math geniuses and teachers, a story more beautiful than math started. After all, a sexual scandal between a math teacher and a student in a prestigious high school ended in tragedy. 4 years later they meet again, now as adults, to reveal the corruption in school and to regain one's reputation as a teacher.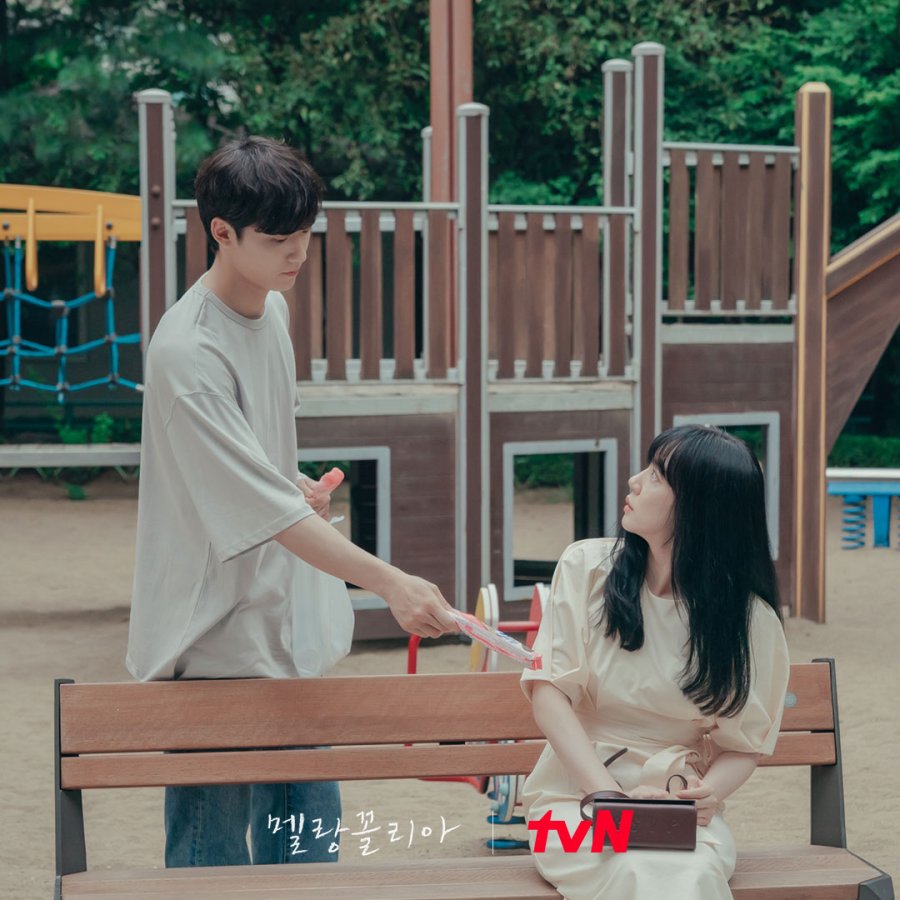 Melancholia Trailer
2. Life of Jung, Lee, Ro, and Woon _ 정·이·로·운 의원생활
Release Date: November 5, 2021
"Life of Jung, Lee, Ro, and Woon" is a drama that contains the joys and sorrows of Gyeonggi-do councilors, who are four friends, who are elementary school classmates, who live their own lives and then meet again as provincial councilors.
Lee Da-hong, played by Yoo Hye-in, is a politician with solid intelligence, judgment, and driving power, serving as the heads of environmental and social groups. She is rather cynical and has a charisma like a big sister who does not compromise with injustice, but she is a person with a reversal charm that hides a special excitement.
In the play, actor Lim Hwi-jin takes on the role of Woon Jung Kook, the main character, and is a blunt but ruthless politician who is meticulous.
Actor Kang-hee transforms into a handsome provincial councilor. Kang-hee confirmed his appearance as Jeong Dae-jin in the Gyeonggi-do parliamentary. Daejin is a first-time lawmaker who entered politics after being called a national hero by saving citizens from crisis several times.
This is a project prepared to get closer to young people in their 20s and 30s who do not usually know about the Gyeonggi Provincial Assembly, provincial councilors, and legislative activities.
3. Happiness _ 해피니스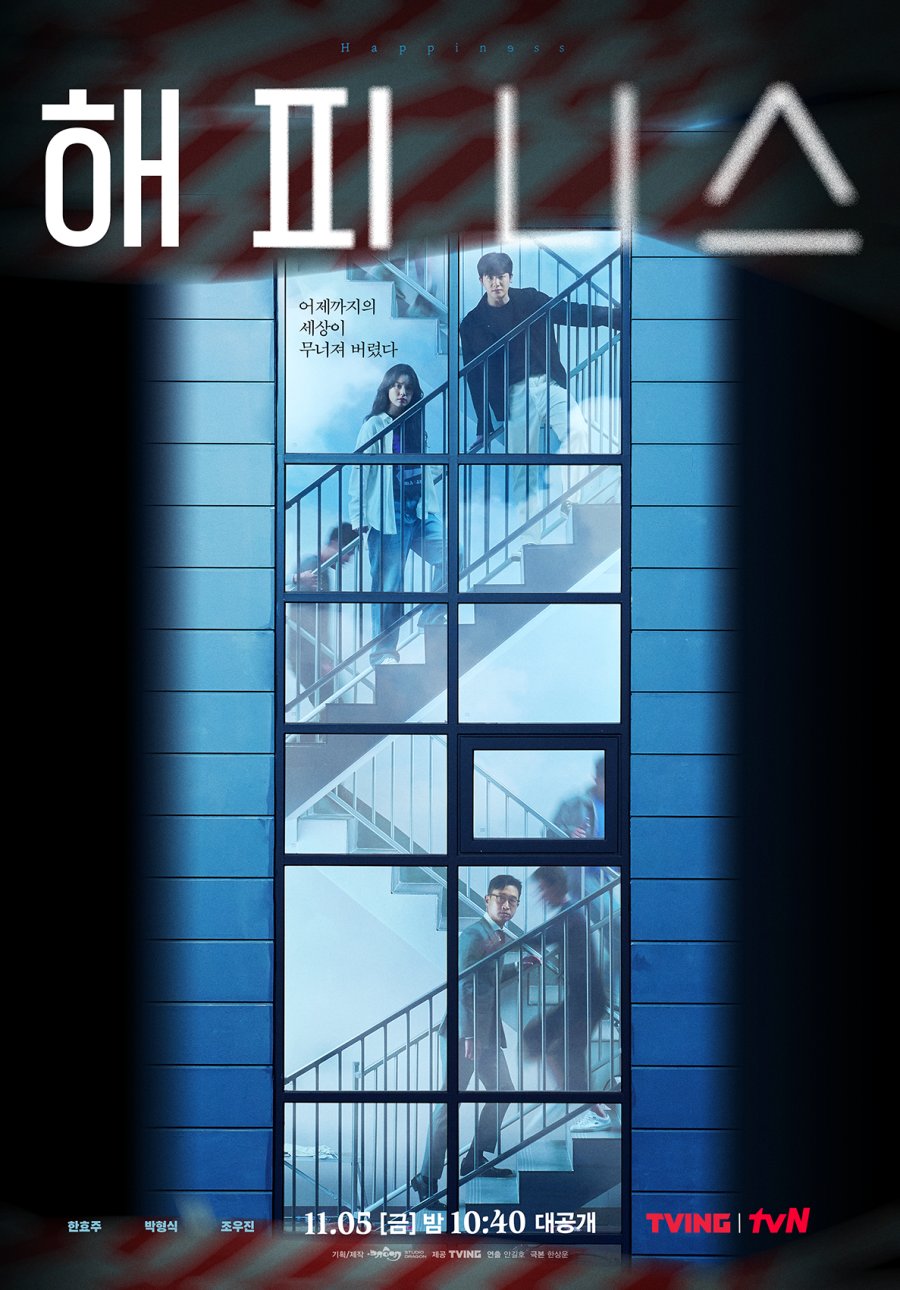 Release Date: November 5, 2021
"Happiness" is an urban thriller that depicts the lives of those isolated in an apartment, a microcosm of a hierarchical society, set in the near future. The cracks and fears that develop when high-rise apartments in a large city where various groups of people live are sealed off with a new infectious disease, and the struggle for survival and psychological warfare are carefully drawn.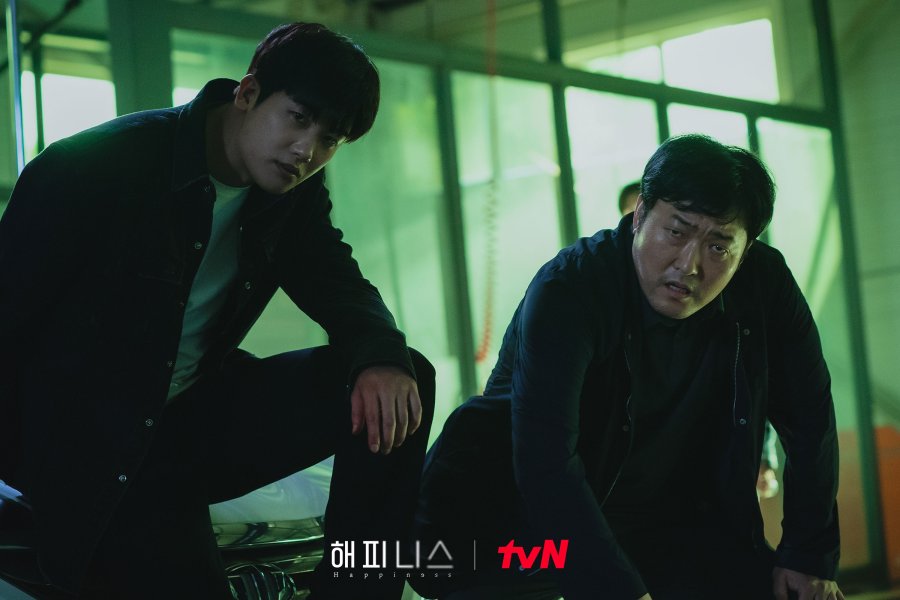 Han Hyo-joo, who returned with a girl 'crush', led the play by perfectly immersing herself in the police commando ace 'Yoon Sae-bom', who has quick situational judgment and determination. Han Hyo-joo overwhelms the crowd by freely changing the ferocious Yoon Sae-bom. Yoon Sae-bom's bold charm, who solves crises skillfully and boldly like an activist with a straight-forward instinct, met with Han Hyo-joo and shined even more.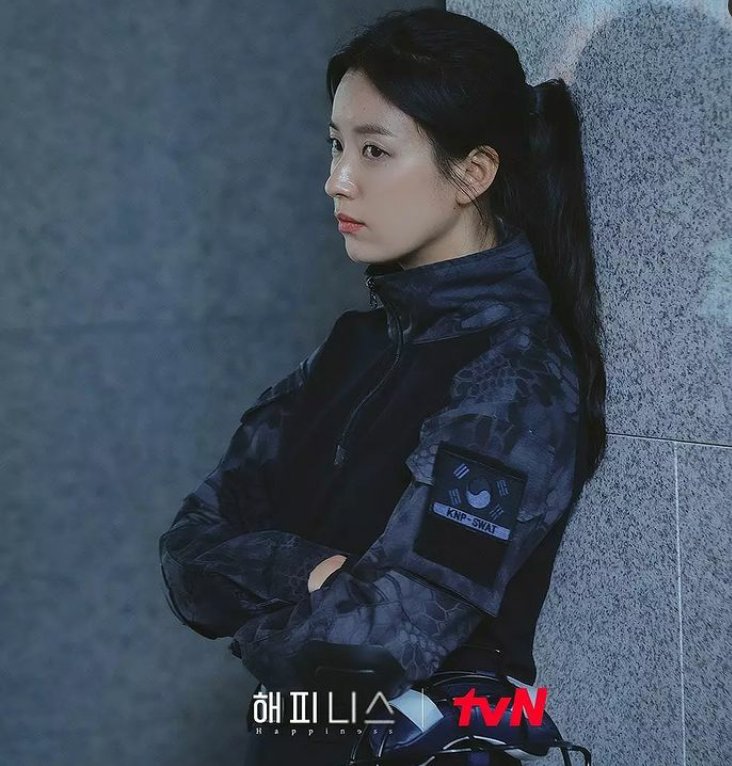 Park Hyung-sik takes on the role of 'Jung Yi-hyeon', a clever and honest detective in the violent crime squad. Armed with a strong sense of duty, Jeong Yi-hyun is a Born2B police officer. He moves for the common good even at the expense of himself, and fights against endless crises to protect himself and Saebom. Park Hyung-sik doubled the charm of Jung Yi-hyun, who both was soft and strong, and added immersion. In particular, he delicately and lovingly released his warm heart toward his high school classmate Yoon Sae-bom.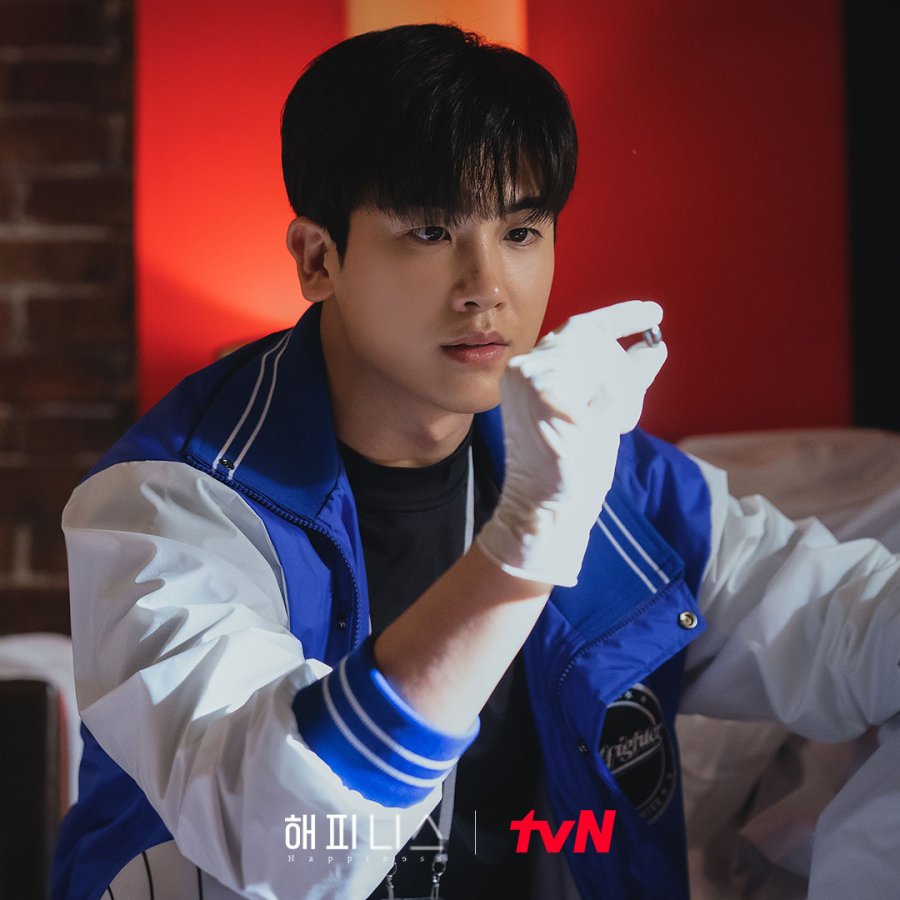 Actor Jo Woo-jin's performance was also outstanding. He adjusted the tension by amplifying the cool charisma of Lieutenant Colonel Han Tae-seok, who belongs to the Medical Command, who holds the 'key' to the epidemic. Han Tae-seok is on a secret mission to uncover the cause of a new infectious disease. Jo Woo-jin unraveled Han Tae-seok's hidden inner feelings in a more three-dimensional way by adding details to his petty emotions and even breathing.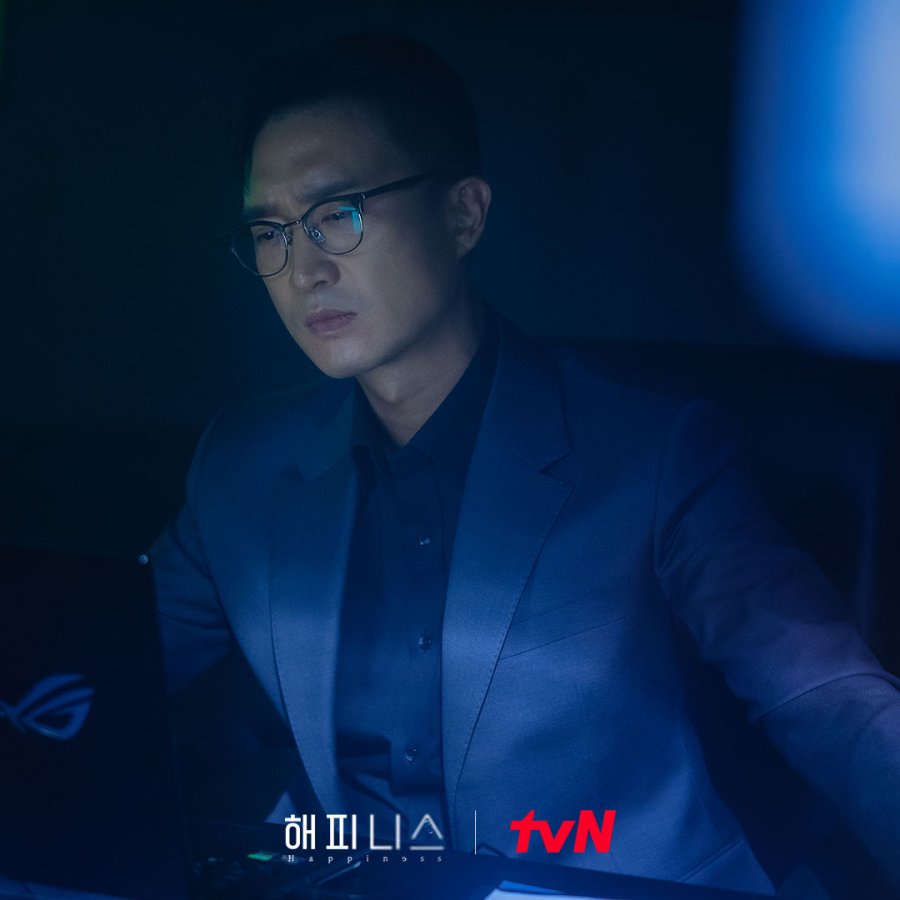 Happiness Trailer
4. The Red Sleeve _ 옷소매 붉은 끝동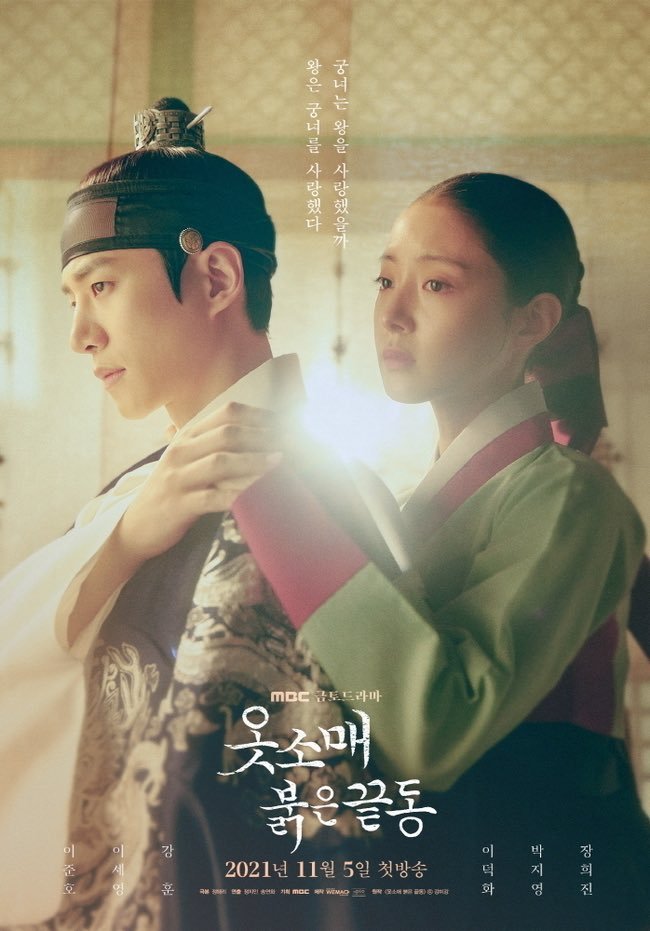 Release Date: November 5, 2021
"The Red Sleeve" is a record of a mournful court romance between a court lady who wanted to protect the life she chose and a king who put the country ahead of love. It is based on the novel "The Sleeve's Red Cuff" by Kang Mi-gang, who has gained popularity.
In the drama, Lee Jun-ho takes on the role of Yi San, a strict and arrogant perfectionist, and Lee Se-young takes on the role of Seong-deok Lim, a court lady who wants to independently choose her own life, rather than become one of the king's countless women.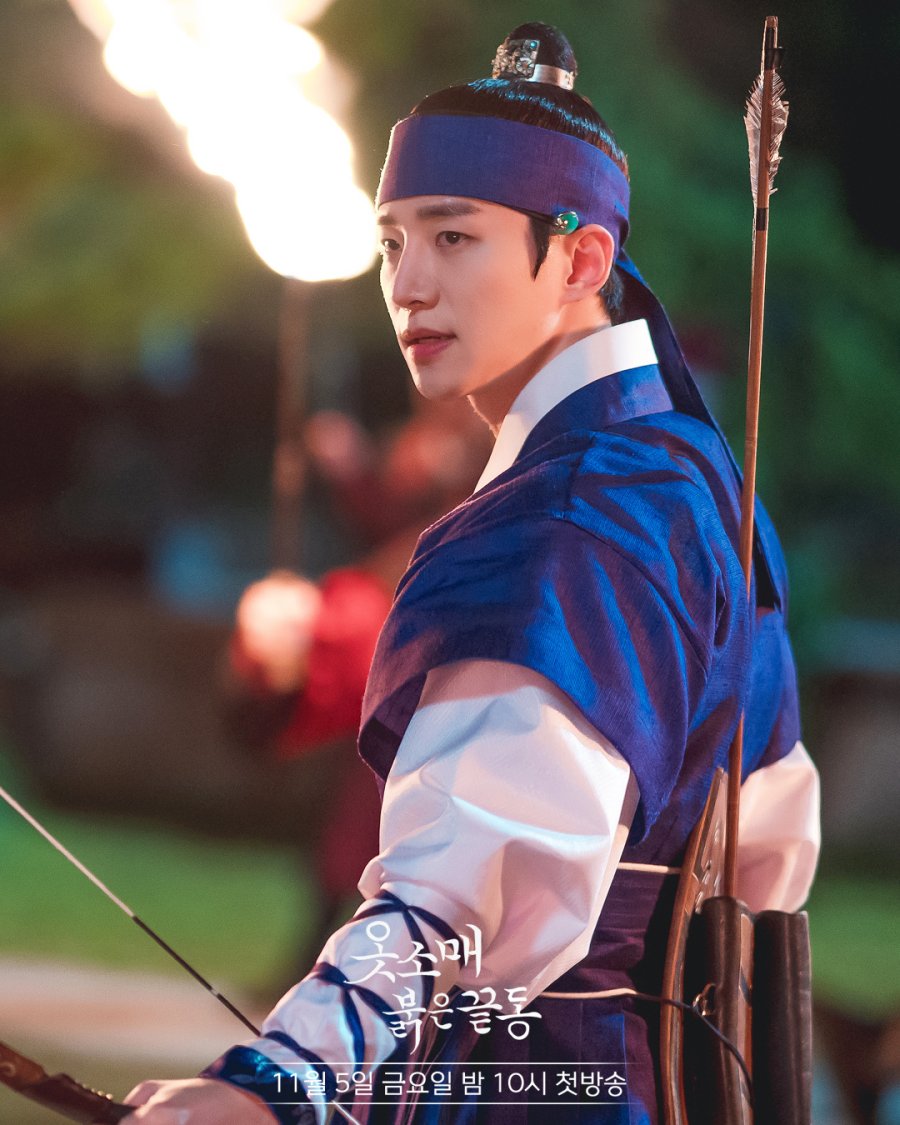 In Korea during the first half of the 1700s, Yi San is an aloof and perfection-loving young prince. His father's killing haunts him, although it leaves him in the position to take the throne once his grandfather, who is the cruel and ruthless current king responsible for Yi San's father's death. Yi San has resolved to become a benevolent monarch who will reform the law when he eventually takes the throne, but the way his father was killed has scarred him emotionally.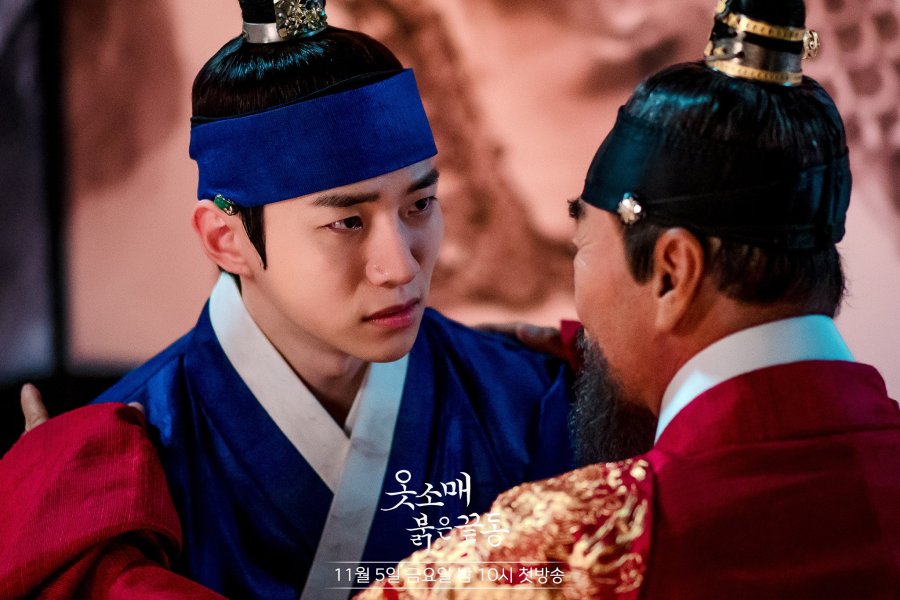 On the court, Yi San meets and falls in love with Seong-deok Lim. He tries to convince her to become his official concubine, but Sung Deok Im is strong-willed and free-spirited. She is also intelligent enough to understand that becoming a royal consort to the future king is a prestigious role, but one that would restrict her freedom and likely just bring her little in the way of joy. However, Yi San's love for Sung Deok Im is true. This plans to unfold a passionate and turbulent romance in the court where fierce and tense politics come and go.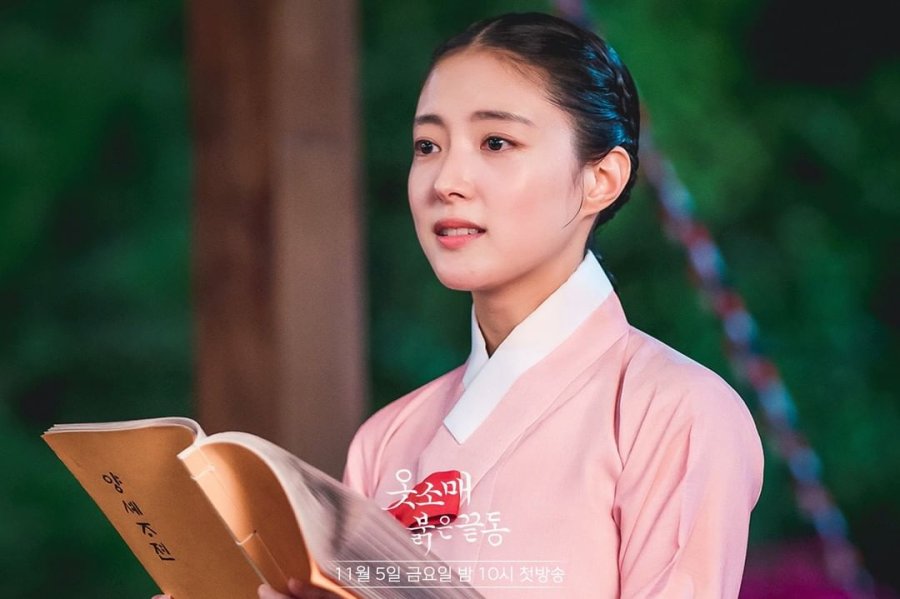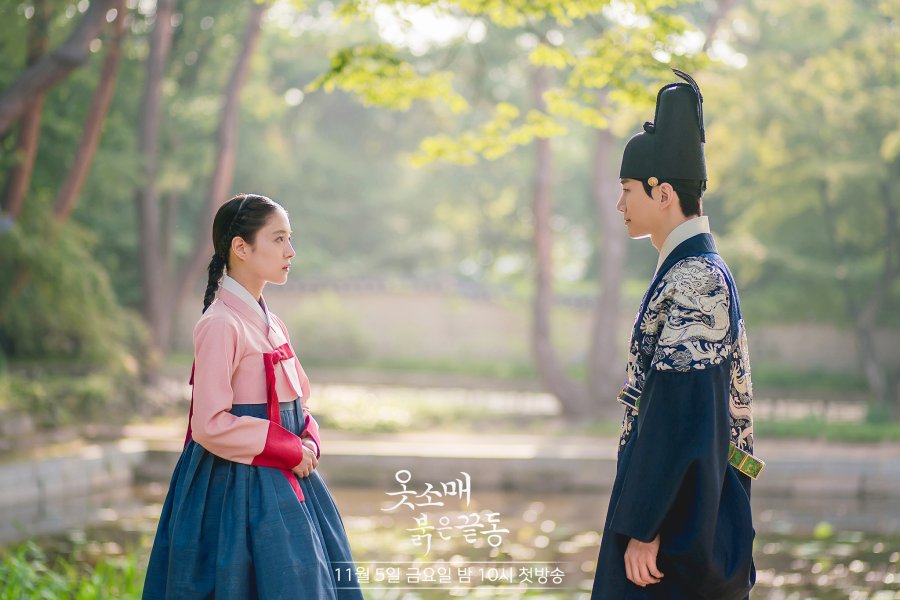 The Red Sleeve Trailer
5. Idol: The Coup _ 아이돌: 더 쿠데타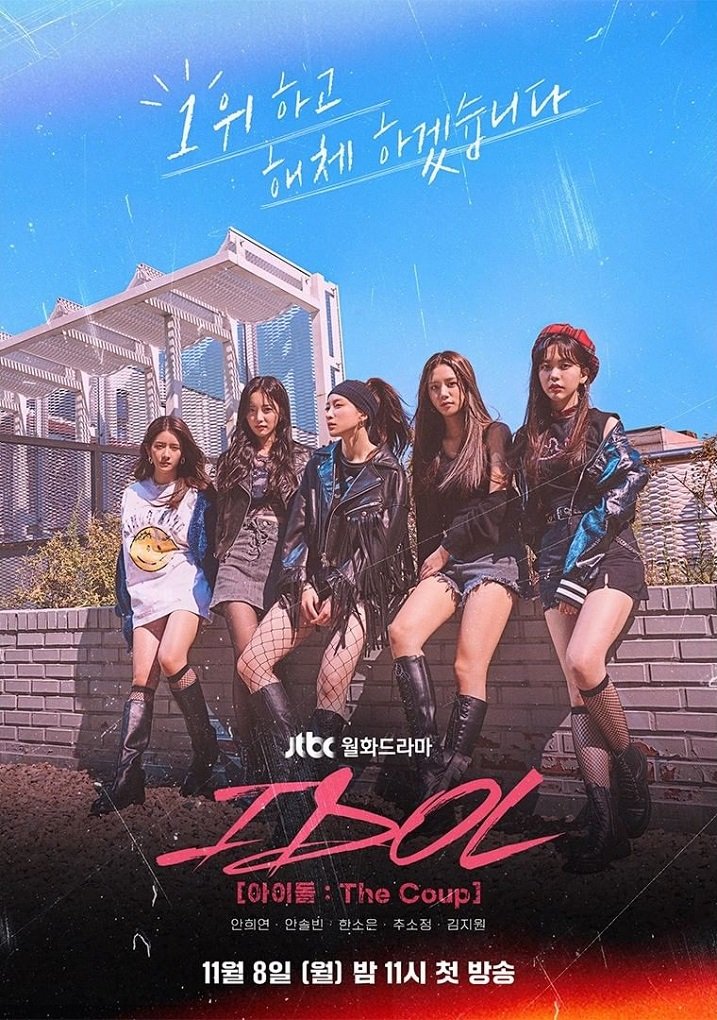 Release Date: November 8, 2021
"Idol: The Coup" was planned and produced with the intention of showing the world of an idol group realistically. Portrays the last story of "doomed idols" who need a single "success" in order to not "disband". The story of young people who confidently let go of their dreams as they grow through their failures and take courageous steps towards their new goals.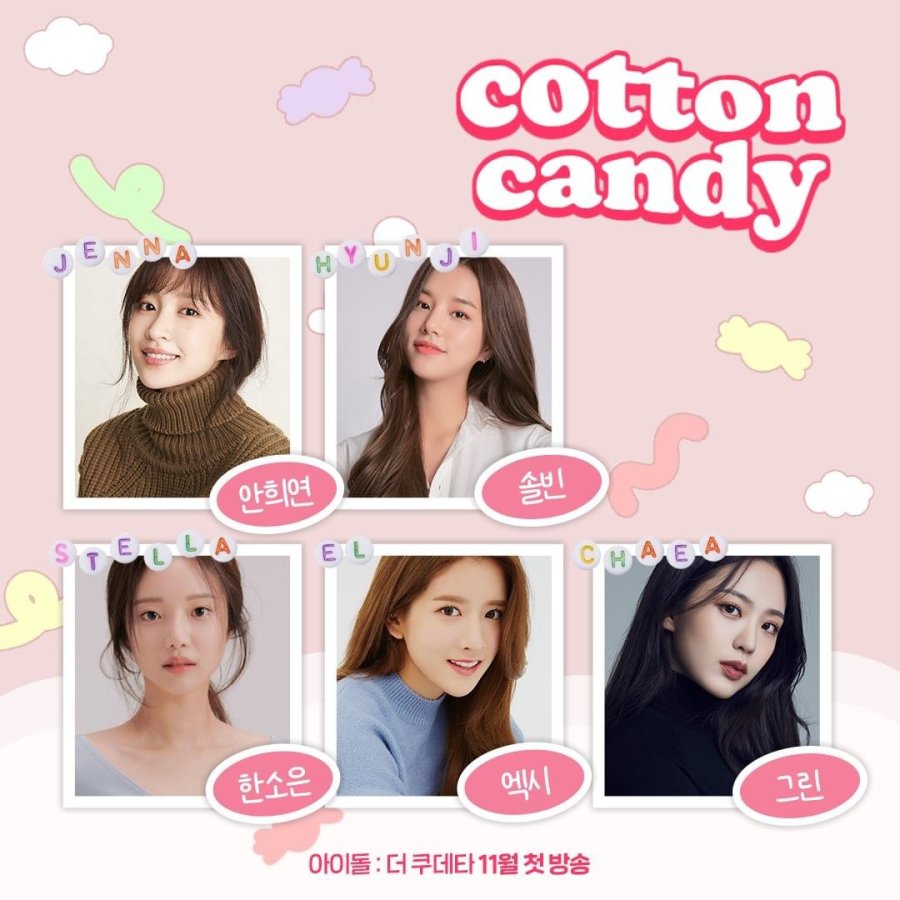 The group Cotton Candy in the play is the first girl group of the entertainment agency Star Peace, and although they debuted 6 years ago, they are in danger of disbanding as a ruined idol group whose name is not even popular to people.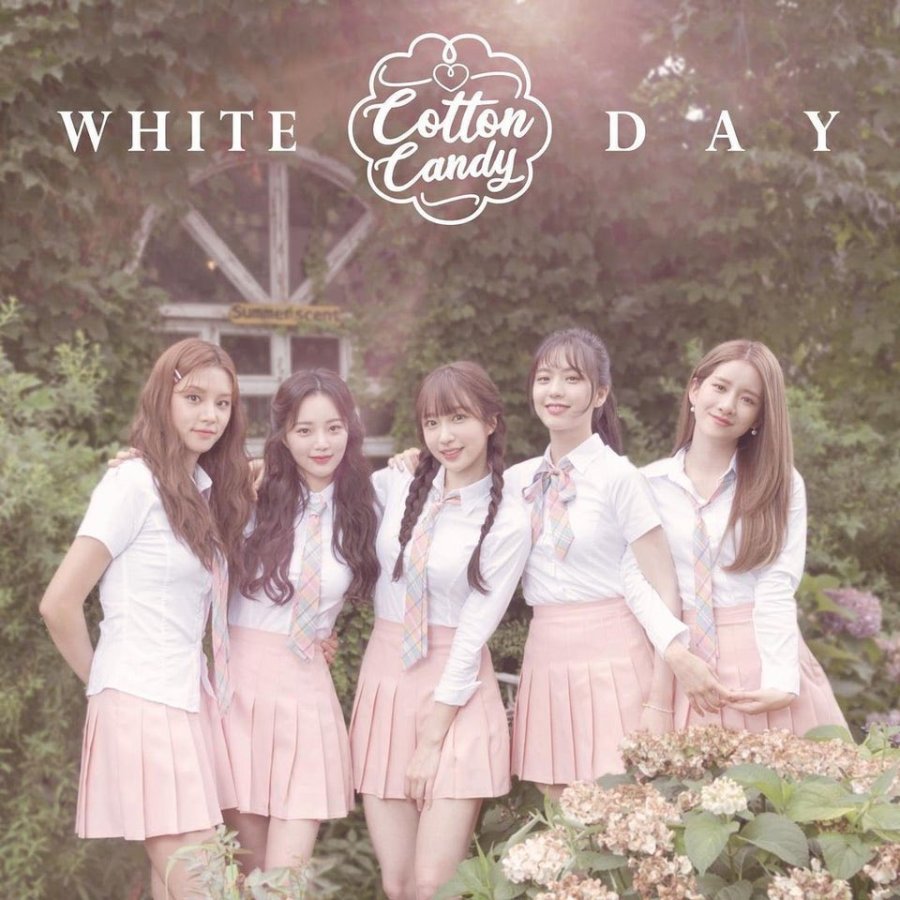 Ahn Hee-yeon, called Hani who plays Jenna, a leader with composing and producing skills. Solbin plays local trouble maker in the team, Hyun Ji, in charge of rap and main dance.
In the play, Exy took on the role of L, the main vocalist of Cotton Candy. L, who was not noticed even for her outstanding skills, was a person who looked only at her success due to her repeated failures. L is a character with a cool and realistic side, and she plans to confront Kim Je-na (Ahn Hee-yeon), the leader of the Cotton Candy, raising her curiosity.
In this work, Han So-eun takes on the role of 'Stella', the eldest sister and visual center of the girl group 'Cotton Candy'. Stella is a person with a good heart and a beauty that anyone can look back on at least once, and she plans to lead the group with her leader Jenna (Ahn Hee-yeon) to satisfy the five senses of viewers.
Cha Jae Hyuk (Kwak Shi Yang) is the CEO of the entertainment company which manages Cotton Candy. Seo Ji Han (Kim Min Kyu) is a member of the popular idol group Mars, which belongs to the same entertainment company as Cotton Candy.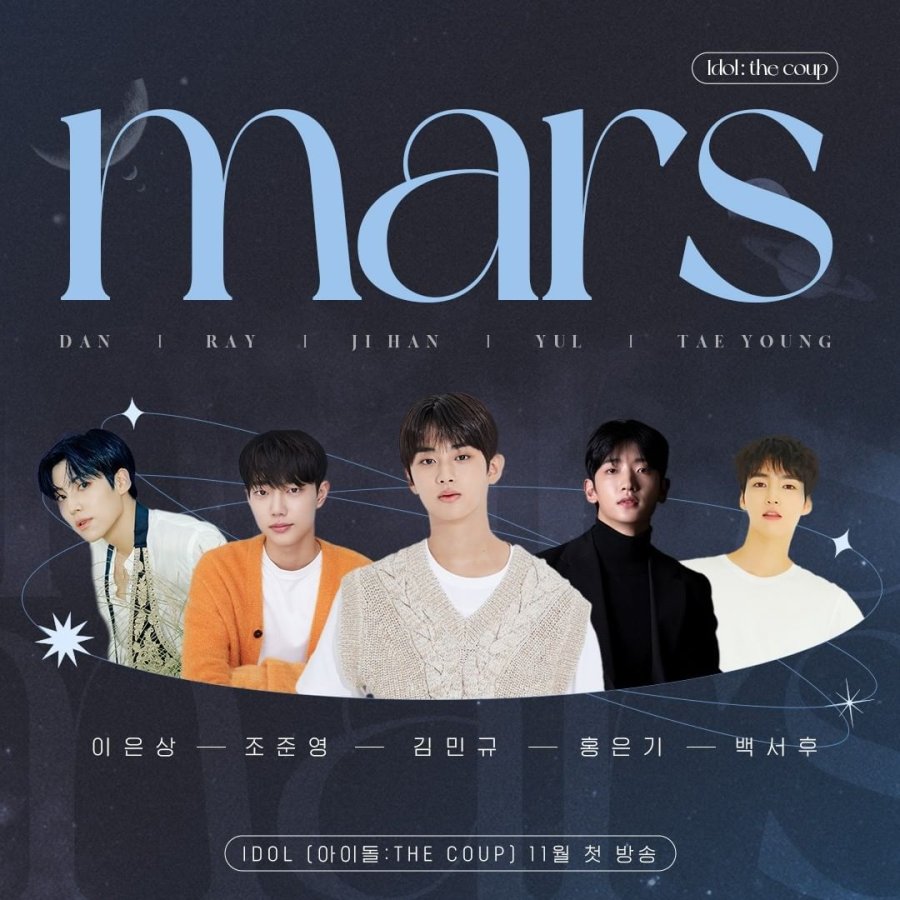 To not disband the group Cotton Candy needs only a one-time hit. The girl group is trying to get through these difficult times which not only about the ability of each member but also the spirit of not giving up to achieve the goal for Cotton Candy.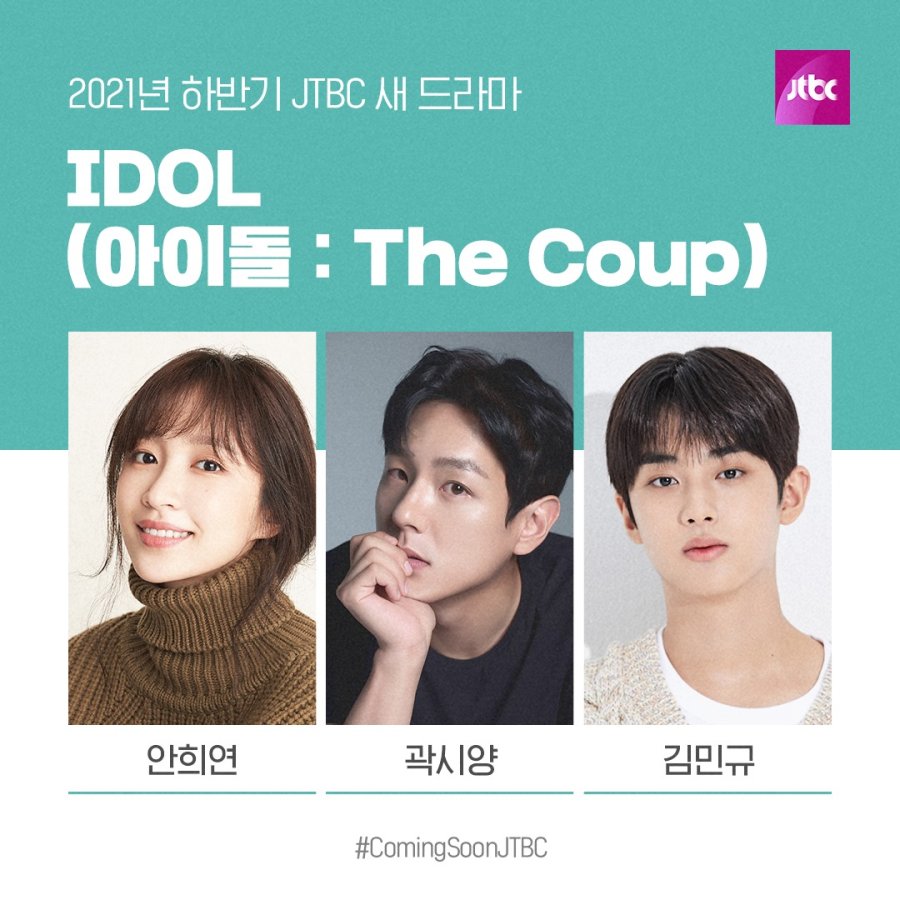 Idol: The Coup Trailer
6. Secret Royal Inspector Joy _ 어사와 조이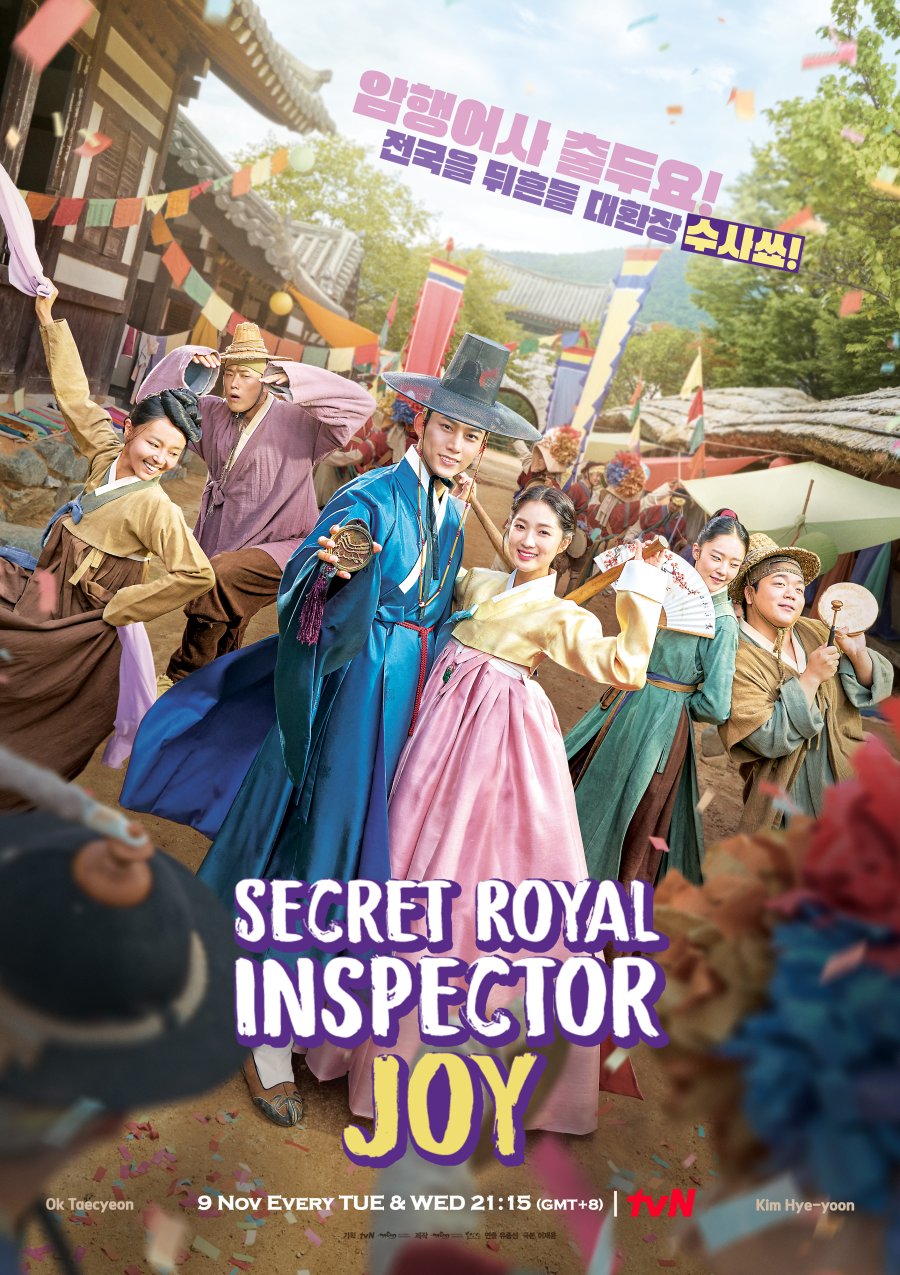 Release Date: November 8, 2021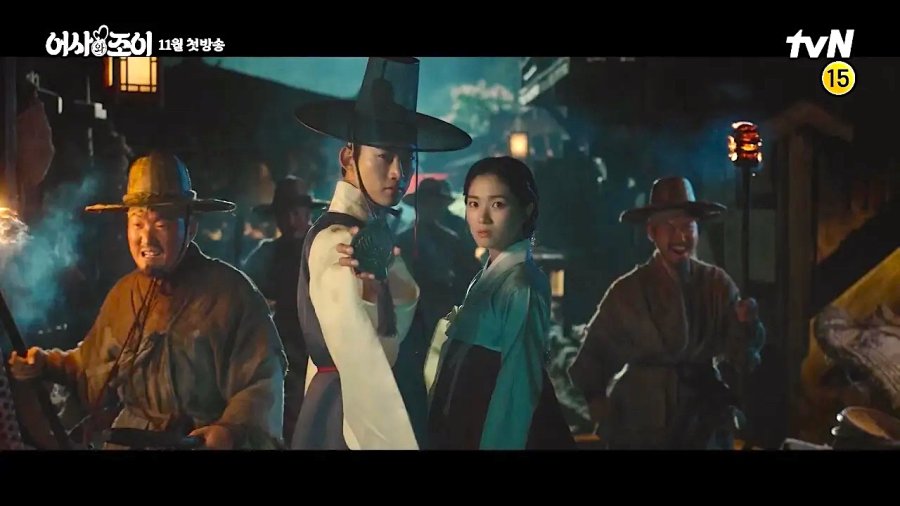 A secret royal inspector works as an undercover official who inspects local provinces to expose corruption. He teams up with a lady who is searching for happiness by getting divorced from her current husband. The duo then goes on a grand scheme to discover the truth and find corruption.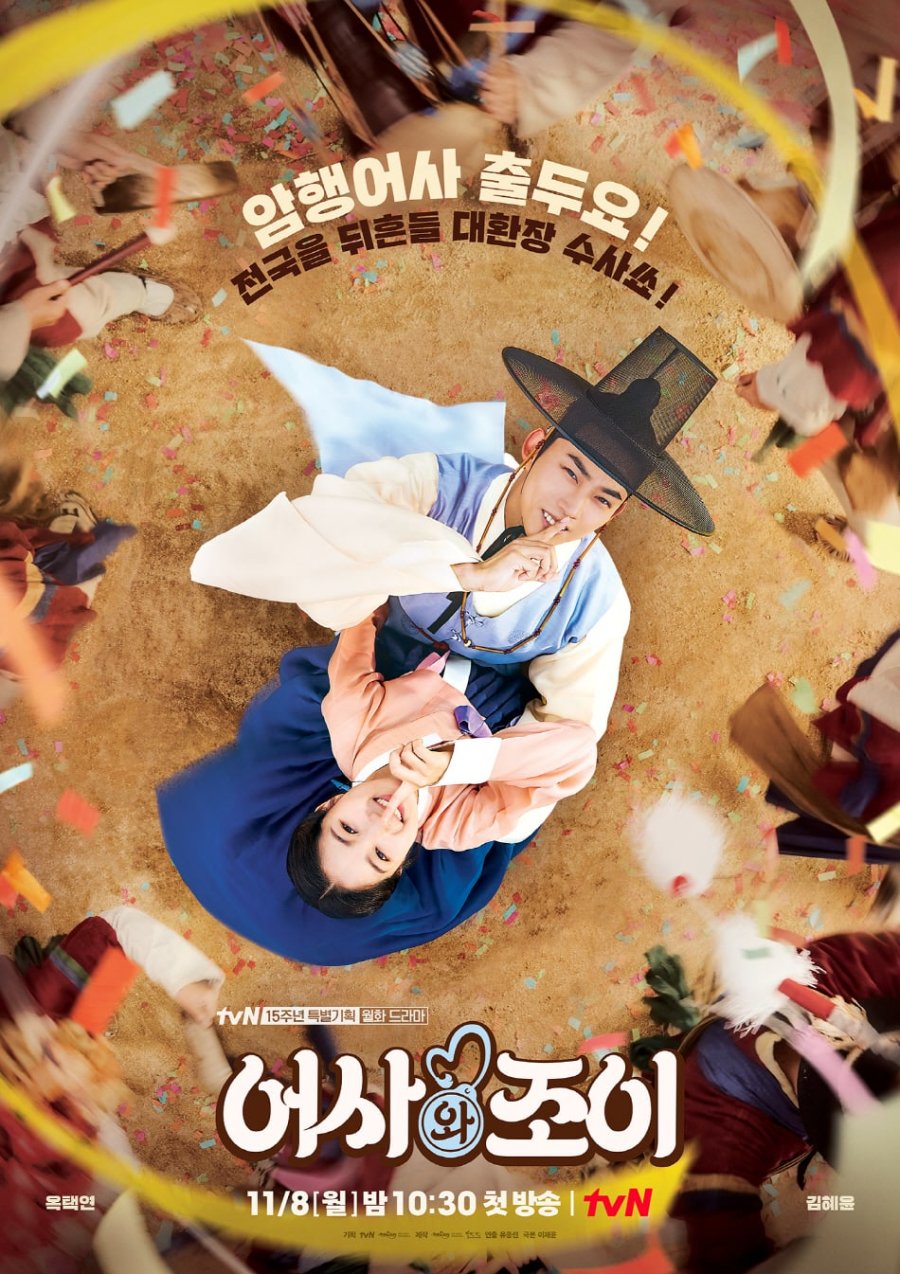 Ra Yi Eon (Ok Taec Yeon) wanted to open a dumpling store outside the capital. However, due to his cleverness, he passes the state examination and becomes an official in the Office of Special Advisors. There, he finds himself receiving secret orders to carry out missions as a secret inspector. Yi Eon, who before is a sleazy 'sloppy' ruler, now will be able to be reborn as a righteous person who fights against corruption and other bad habits.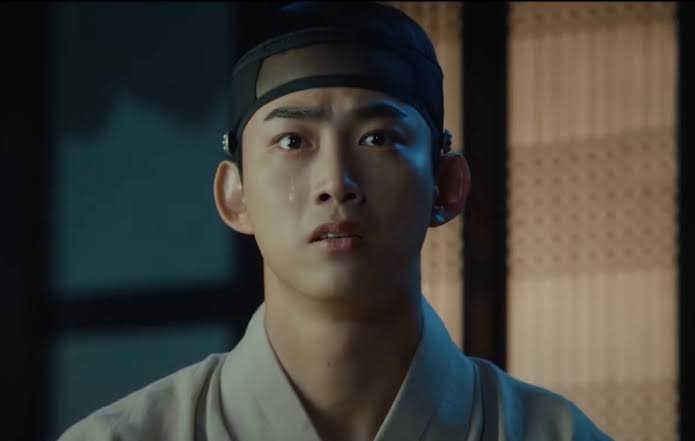 Kim Jo Yi (Kim Hye Yoon) is an unorthodox lady in the Joseon era who dislikes the notion of woman suffering in silence during marriage and is wholeheartedly in support of a divorce. She is passionate and is always ahead of time. Dreaming of throwing off the shell of her customs and free with her own life, she meets Ra Yi Eon and faces an inflection point in her life.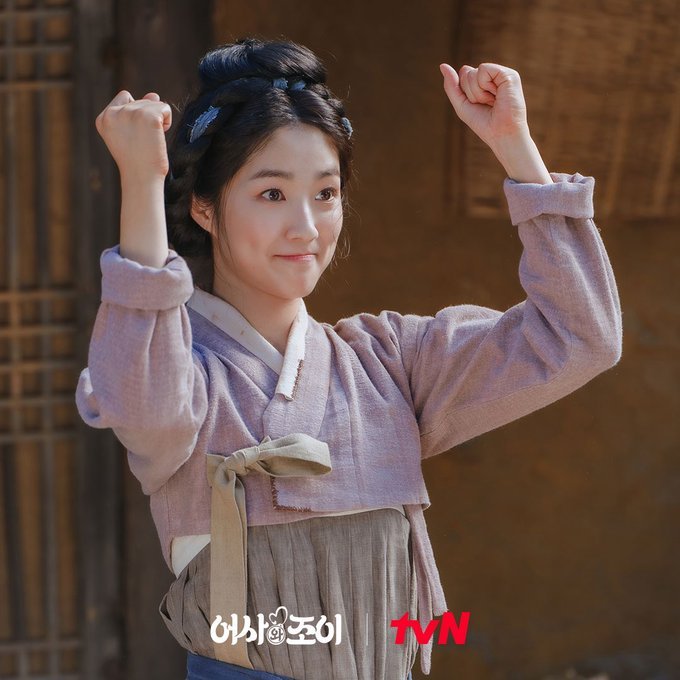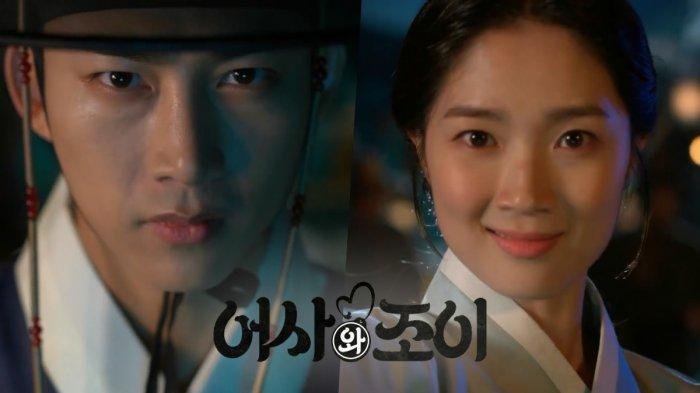 Secret Royal Inspector Joy Trailer
7. Delivery _ 딜리버리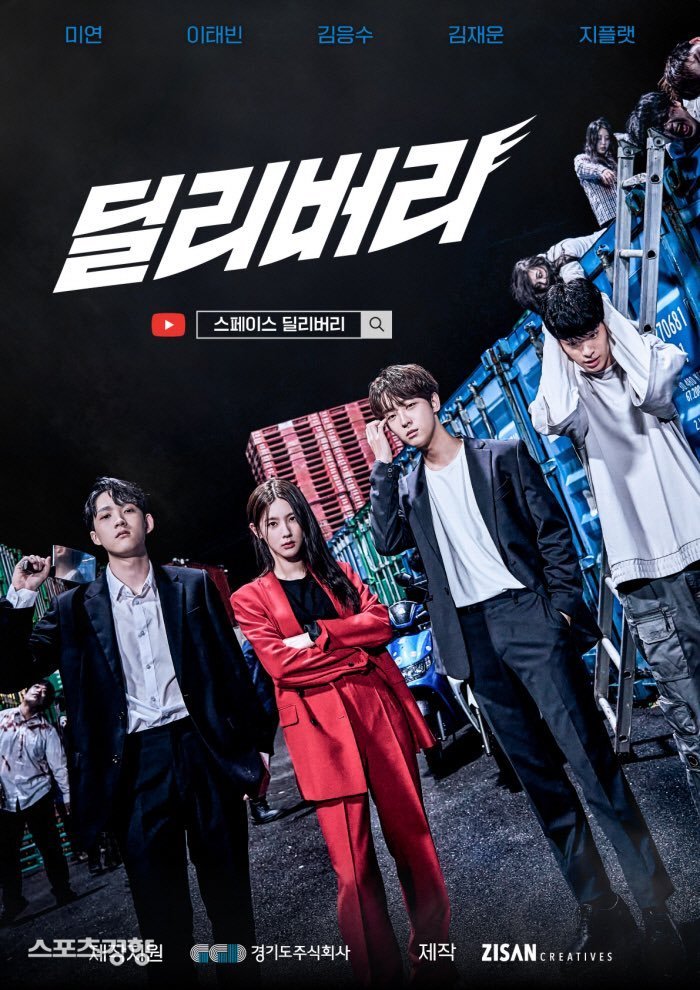 Release Date: November 12, 2021
The web drama "Delivery" is a comic-action drama about a delivery girl Kwak Doo-Sik (Miyeon), who is well versed in all kinds of martial arts, and Doo Ki-hwan (Lee Tae-Vin), the director of a delivery agency. In the process of finding Doo-Sik's mother, they dig out and defeat the conspiracy of aliens that have invaded Earth.
As part of the Gyeonggi-do small business support project, Gyeonggi-do Co., Ltd. has produced "Delivery" to support the promotion of small and medium-sized businesses in the province and the public delivery app delivery service and is aiming for an effect that will help revitalize the local economy.
https://www.youtube.com/watch?v=-HK3Vs_mgjw
8. Adult Trainee _ 어른연습생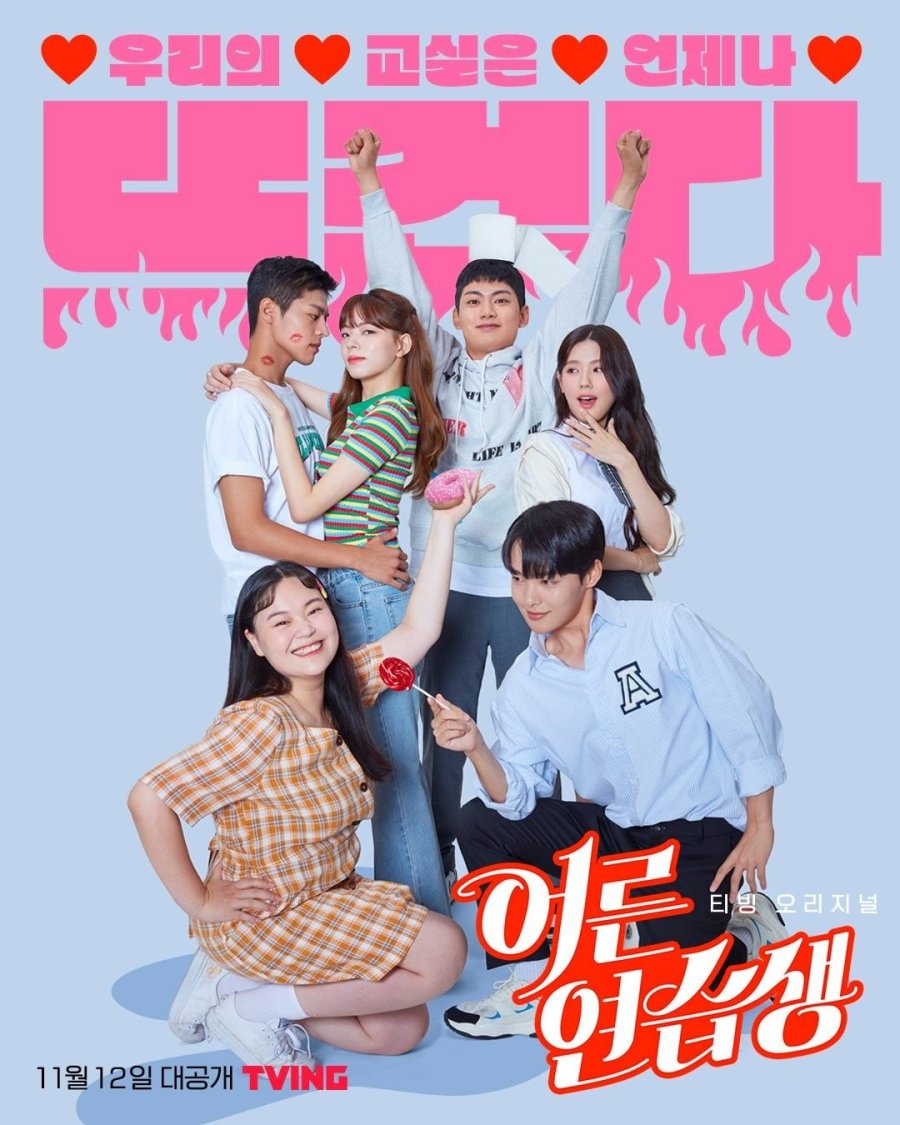 Release Date: November 12, 2021
Teabing's original "Adult Trainee" presents a different kind of fun with a pink comedy of Generation Z. "Adult Trainee" played by Kim Hyun-min, Bang So-min, Jin Yun-Joo; directed by Yoo Hak-chan, Jeong Hyeong-gun. "Adult Trainee", which consists of a total of 7 episodes, depicts a pink comedy about teenagers who have grown up first. The troubles and love of 18-year-old red youths who go through rough seasons add to their imagination and evoke excitement and sympathy.
"Adult Trainee" tells the tale of hormonal teenagers as their bodies mature. There is Jae Min, who gets addicted to masturbation, conservative Yu Ra who begins a risqué rendezvous with her male friend, and overweight Na Eun who's never had a boyfriend before. The drama aims to express the raw and truthful worries and love stories of 18-year-olds in a way that Gen Z can relate to.
First, the contrast between Jae-min (Ryu Eui-Hyun), who puts a tissue on his head and shouts hurray with a proud expression, and Ye-Kyung (Mi-Yeon), who is shy, is interesting. The provocation of Yura (Jo Yoo-Jung), who leaves a kiss mark on her boyfriend Nam-ho (Ryeo-Woon) and looks triumphantly in front; Kang-Joon (Kim Min-ki) gives a red lollipop to seduce a girl and the sensibility that makes the world feel happy. It implicitly contains 7 episodes, including the girl Naeun (Kwon Young-Eun), raising expectations for the birth of a teen comedy that has never been seen before.
In the play, Ryu Ui-Hyeon transforms into Jae-min, who is struggling to win the heart of Ye-Kyung, a girl who has one-sided love. There is a lot of anticipation as to how Jaemin's pure love message, who is 'skinned' in love even if he is sensitive to skinship, will awaken the love cell.
9. Going to the Blue House Like This  _ 이렇게 된 이상 청와대로 간다
Release Date: November 12, 2021
"Going to the Blue House Like This" is a funny and realistic story set in a week where celebrity Lee Jung-Eun (Kim Seong-Ryeong), a former Olympic gold medalist appointed as the Minister of Culture, Sports and Tourism, faces the kidnapping of her husband, political critic Kim Seong-nam (Baek Hyun-jin), and struggles with the background. It is a political black comedy drama that unfolds political satire.
First of all, the copy of 'The presidential election has already started and the secret charisma of Kim Seong-Ryeong, a former celebrity minister, stand out. She boasts a neat visual that matches the atmosphere and catches her attention at once. In Bae Hae-sun's alluring and dignified smile, feeling a force that cannot be reached.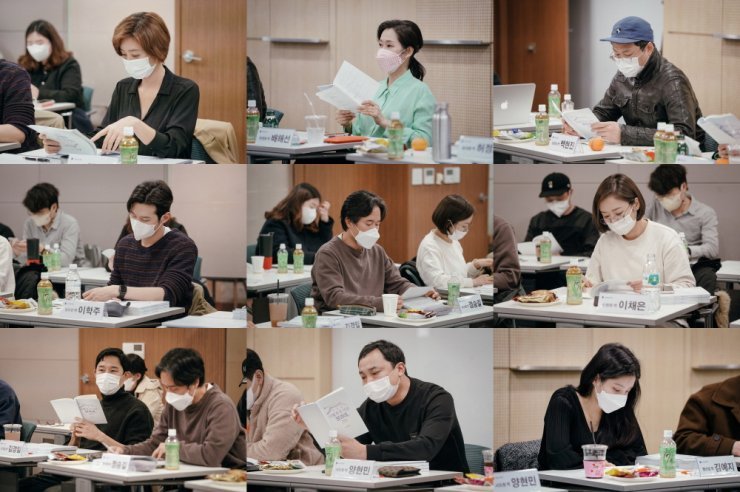 In addition, Baek Hyun-jin, who has a triumphant appearance, is relaxed and at the same time a subtle air flows. In addition, Hak-Joo Lee, with his cool and hard eyes, radiates the heavy presence of Brain, who is trusted with one body. It stimulates curiosity as to what kind of events will lead those who boast different auras to become entangled.
Going to the Blue House Like This Trailer
10. Now, We Are Breaking Up _ 지금 헤어지는 중입니다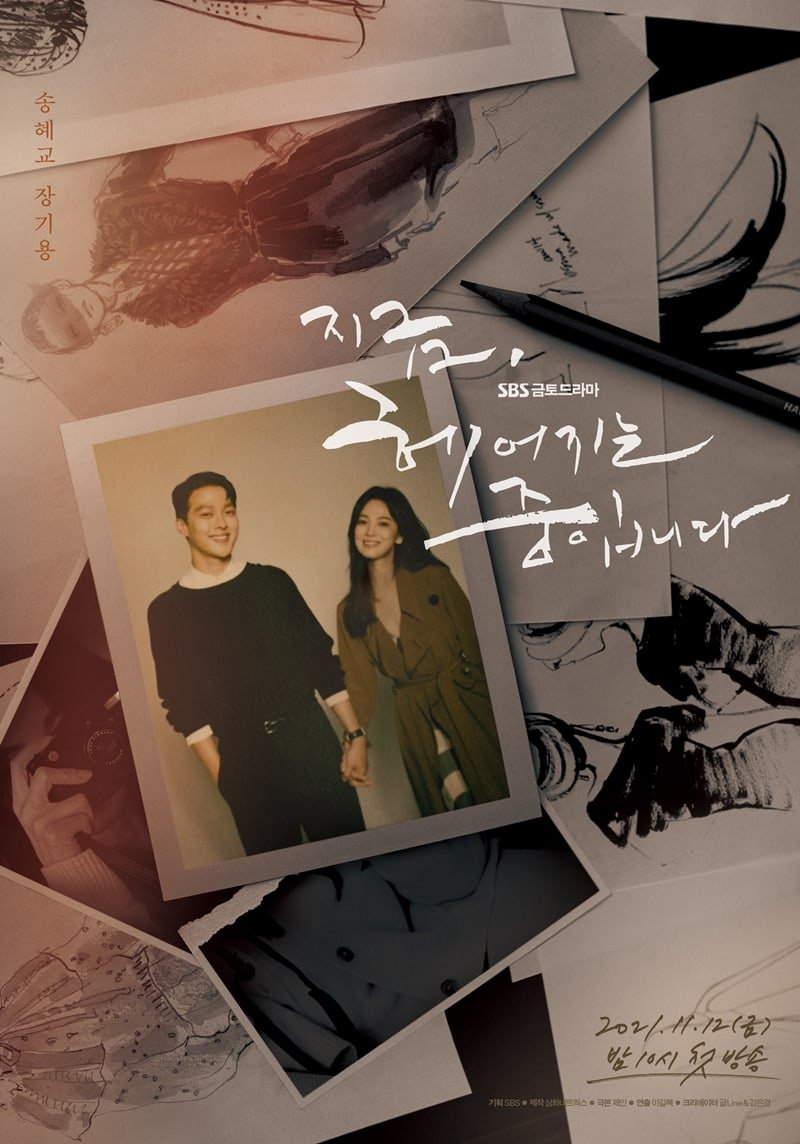 Release Date: November 12, 2021
This drama is a work that depicts the parting of lovers. Will tell stories of emotional love and breakups.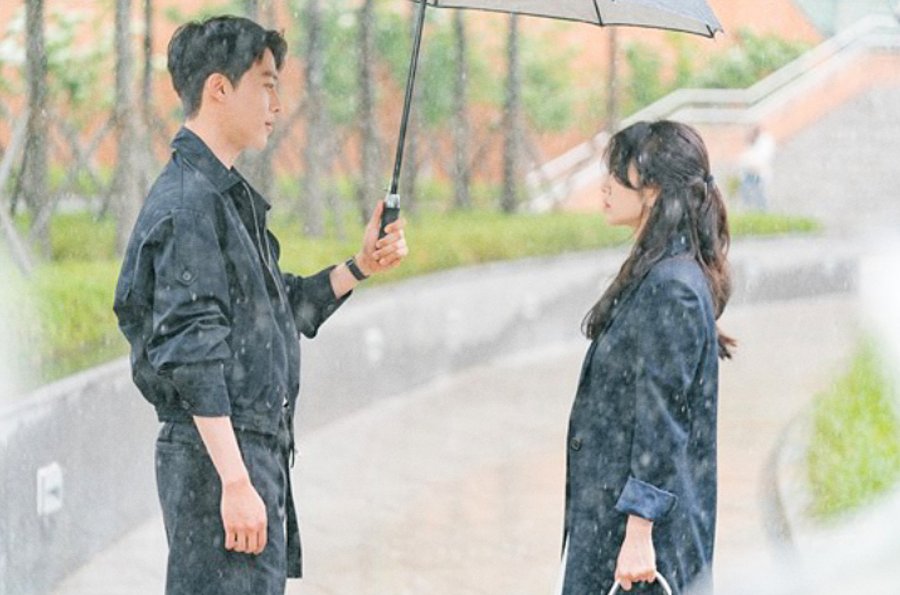 Song Hye-Kyo plays Ha Young-Eun, the daughter of Kang Jung-Ja and Ha Taek-soo, and a close friend of Hwang Chi-sook and Jeon Mi-sook. She is a cold-hearted realist and the head of a design team at a fashion company called 'The One', who is thorough in self-management. Jang Ki-Yong takes on the role of Yoon Jae-Guk, a hot freelance fashion photographer who is perfect with his wealth, talent, and appearance.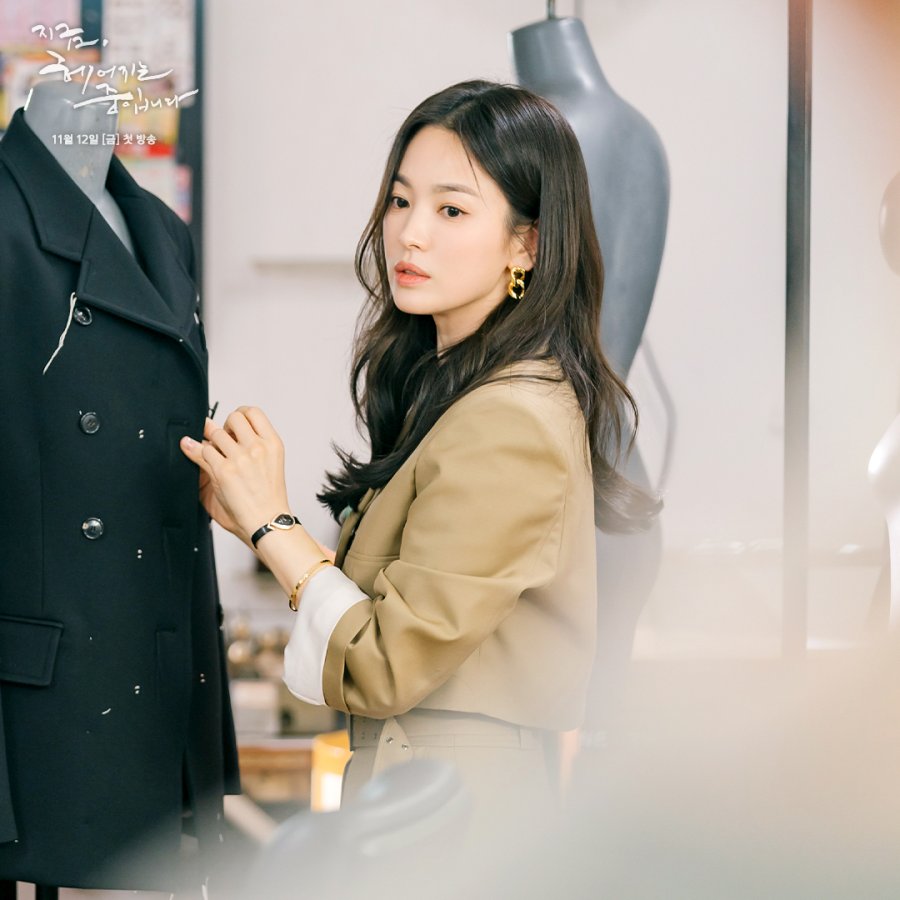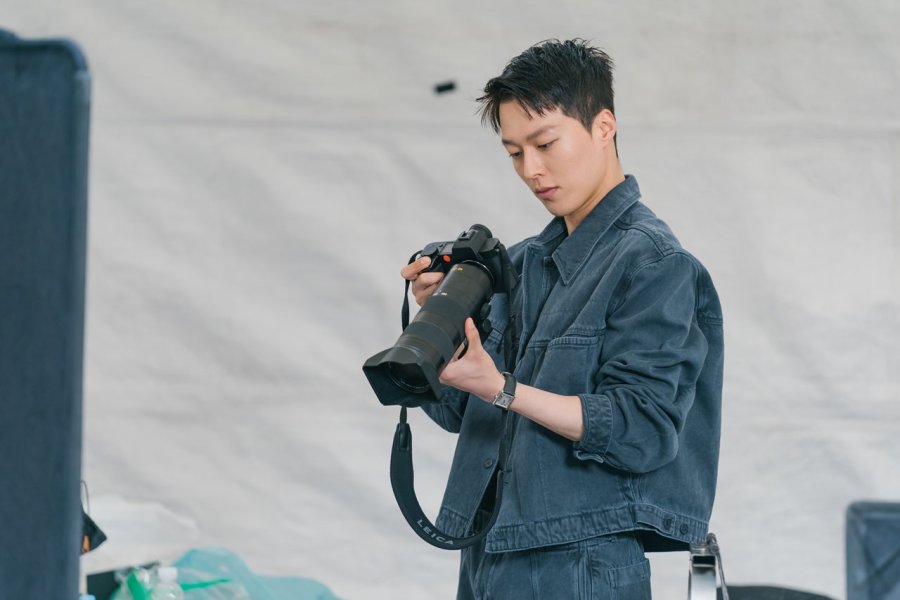 Choi Hee-Seo as Hwang Chi-sook, the daughter of CEO Hwang, a close friend of Ha Young-Eun and Jeon Mi-sook, And Hwang Chi-Hyung's older sister. She is the design director of' The One' and hides her deficiencies behind a perfect background. Kim Joo-Heon takes on the role of Seok Do-hoon, a representative of the talented PR company at the center of the trend who embraces soft innocence in a splendid appearance and the CEO of the company.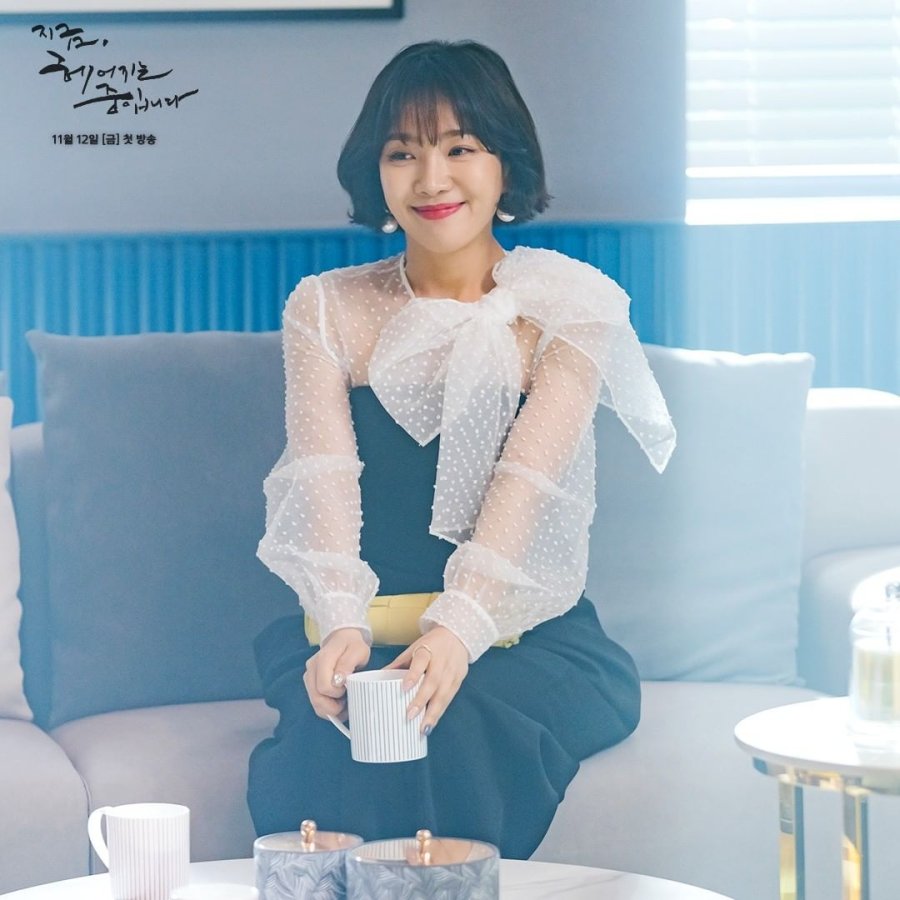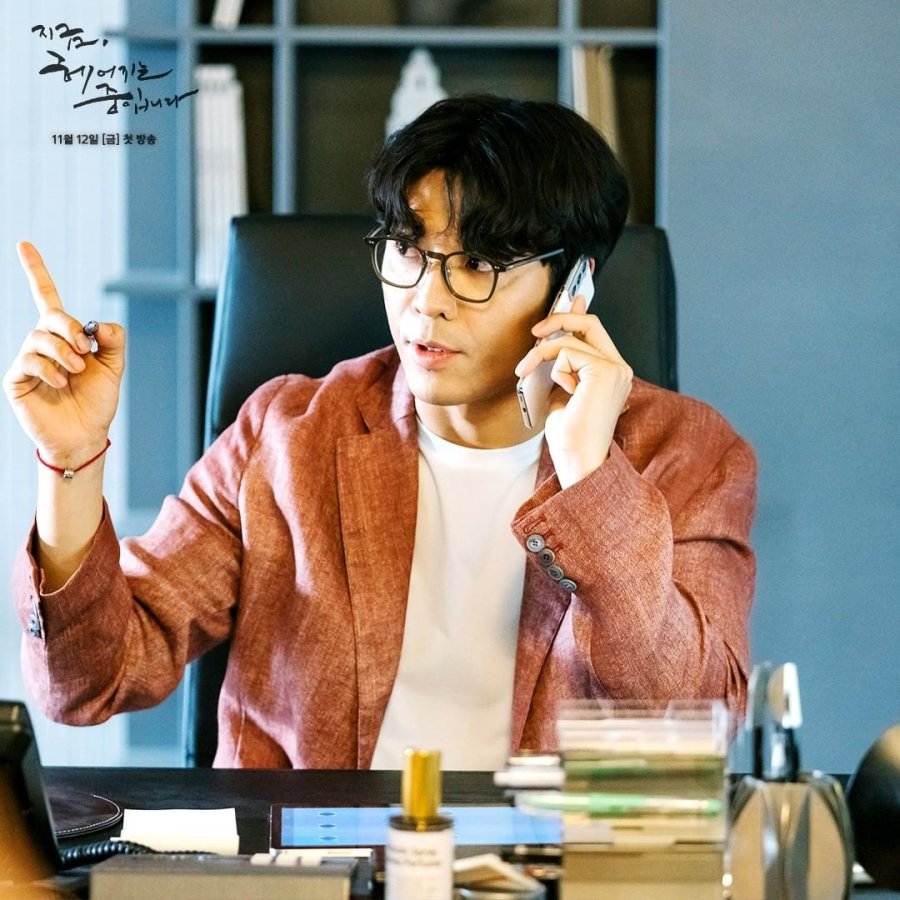 Now, We Are Breaking Up Trailer
11. School 2021 _ 학교 2021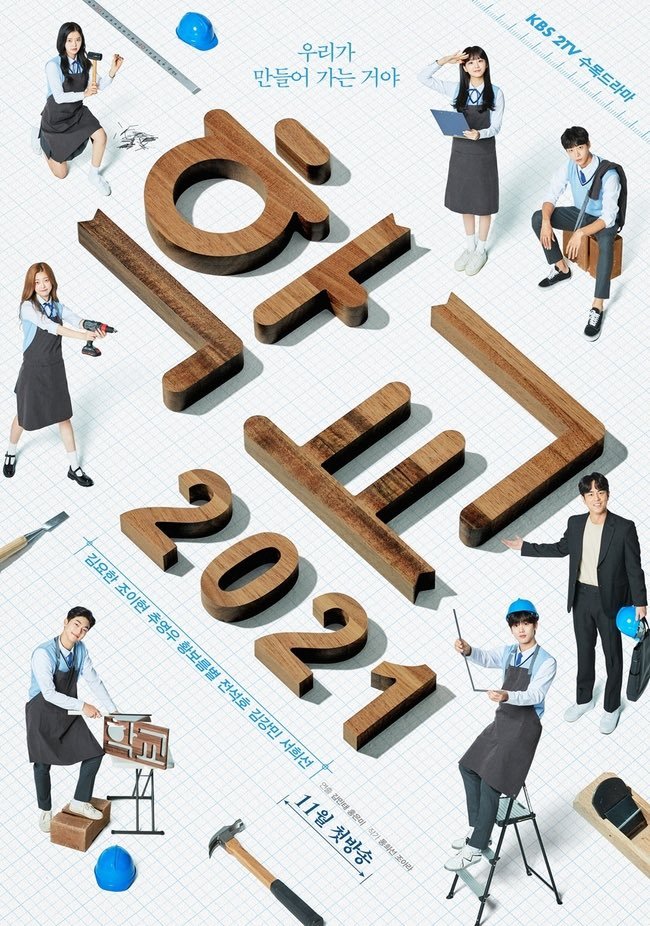 Release Date: November 17, 2021
KBS 2TV's new drama "School 2021" depicts the growing period of dreams, friendship, and excitement of children who attend a specialized high school and seek their ambitions, rather than going off to college. It will delve into how these students learn about love, friendship, true passions, and growing up in an intense environment.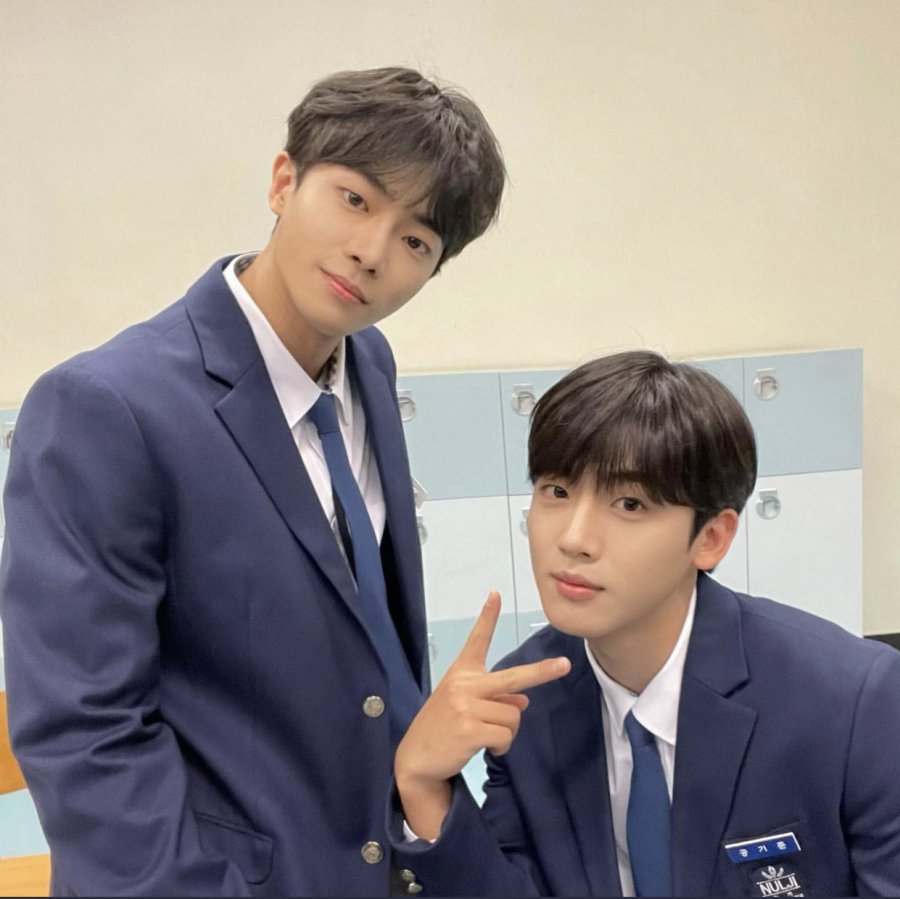 Previously, actor Kim Yo-han was cast as Gong Ki-Joon, who is a hardworking student who assumes work and school simultaneously. He is a person who loses his dream 11-year dream of taekwondo due to injury and is unsure of knowing what to do. Chu Young-woo was cast as Jung Young-Joo, a transfer student with scars and hidden stories and a past connection to Gong Ki Joon. It is said that the two show their growth by clashing hotly or violently.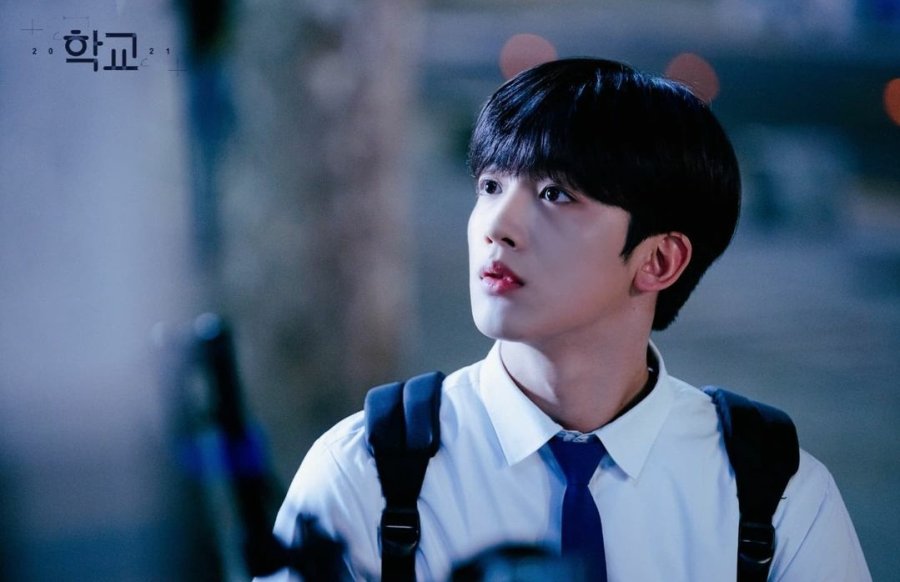 On the other hand, Jo Yi-Hyun as Jin Ji-won, a confident high school girl with a firm dream and confidently communicates her opinion though she is in conflict with her mother about going to college. Hwang Bo-Reum-Byul as Kang Seo-young, an elite who prepares for the entrance exam on her own without anyone's help and she is aiming to enter one of the top five universities in Korea. The two of them, moving towards their dreams in their own way, are expected to capture the hearts of viewers.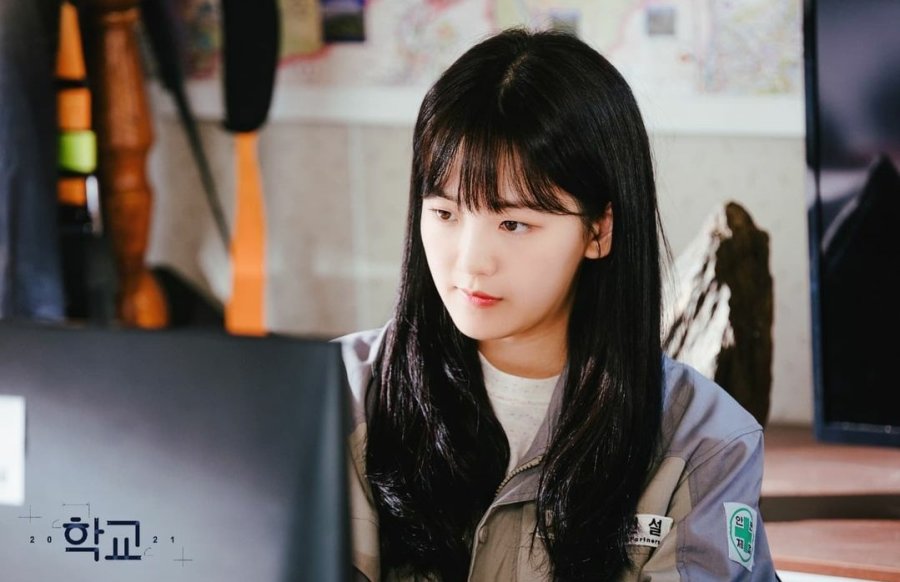 Here, Kim Kang-min and Seo Hee-sun have been cast and attention is focused. Kim Kang-min plays Ji Ho-Sung, who is sincere in every dream that changes every time. Ji Ho-sung is expected to add vitality to the drama as a positive mood maker. Seo Hee-sun takes on the role of an idol trainee Go Eun-bi. Ko Eun-bi is a character that is stained with scars on her inside, unlike her cold and arrogant exterior. But she forms a love-hate relationship with Kang Seo-young (Hwang Bo-Reum-Byul).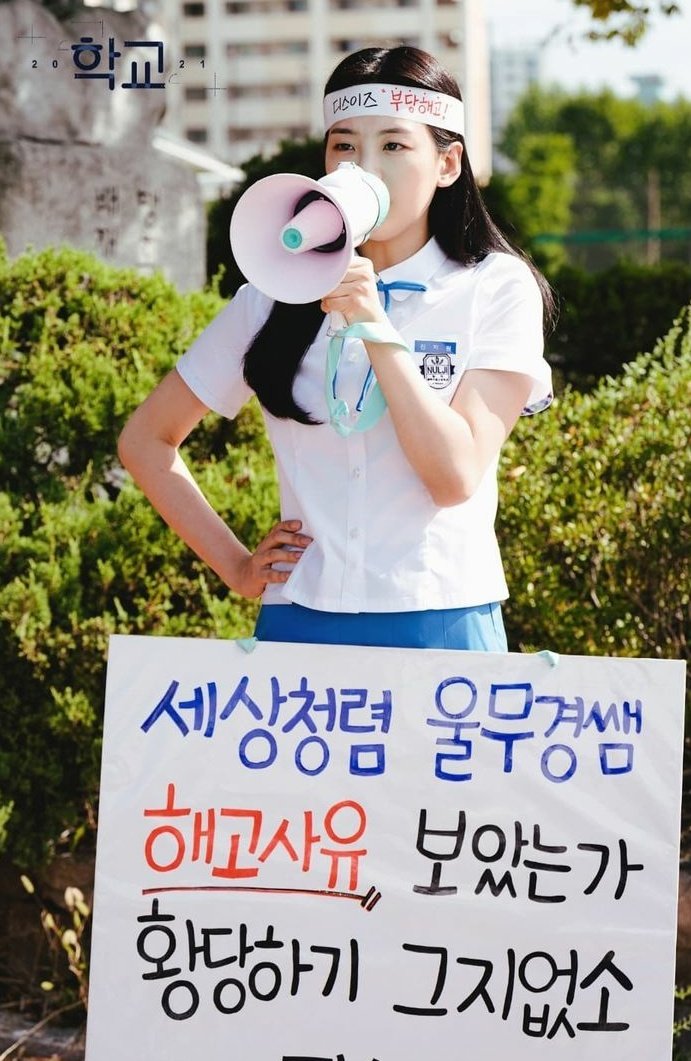 Lee Kang Hoon is a teacher who values a work-life balance. He gradually grows along with his students. Lee Jae Hee is the chairman of the board's nephew, while Gu Mi Hee is the twin sister of Lee Jae Hyuk. She is a quiet person and strives to make many new changes. Lee Jae Hyuk is Lee Jae Hee's twin. Unlike Jae Hee, Jae Hyuk is the person who receives support from the foundation.
12. Hellbound _ 지옥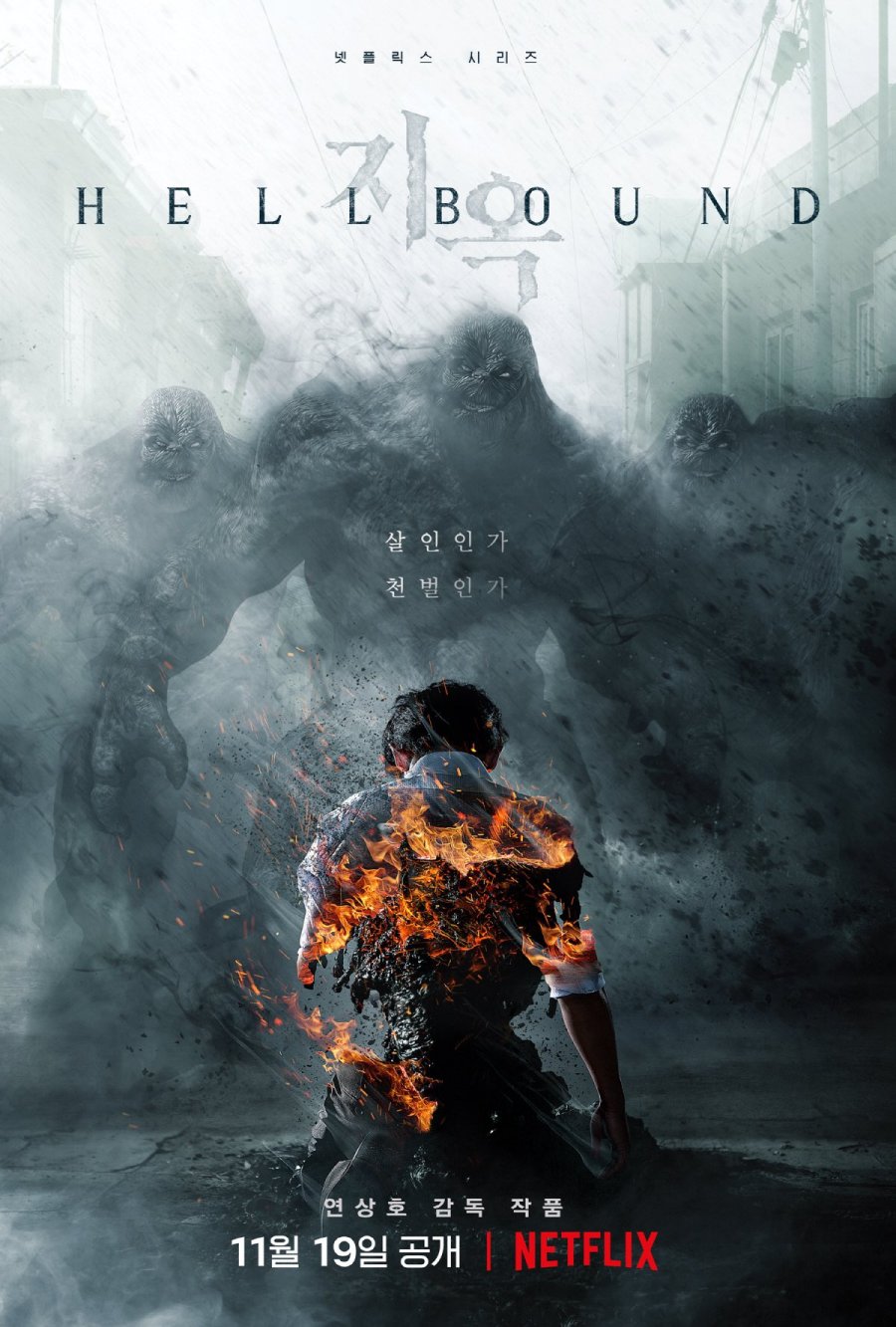 Release Date: November 19, 2021
This drama is directed by Yeon Sang-ho and is based on a webtoon of the same name written by Yeon Sang-ho. The newly released first teaser trailer begins by preaching the existence of the angels who sentence the date of going to hell and the messengers of hell who will execute them. And the messengers of hell that he foretold will appear in real-time in time, and the world is thrown into chaos by the appearance of a man who has been turned to black ashes by the messengers of hell.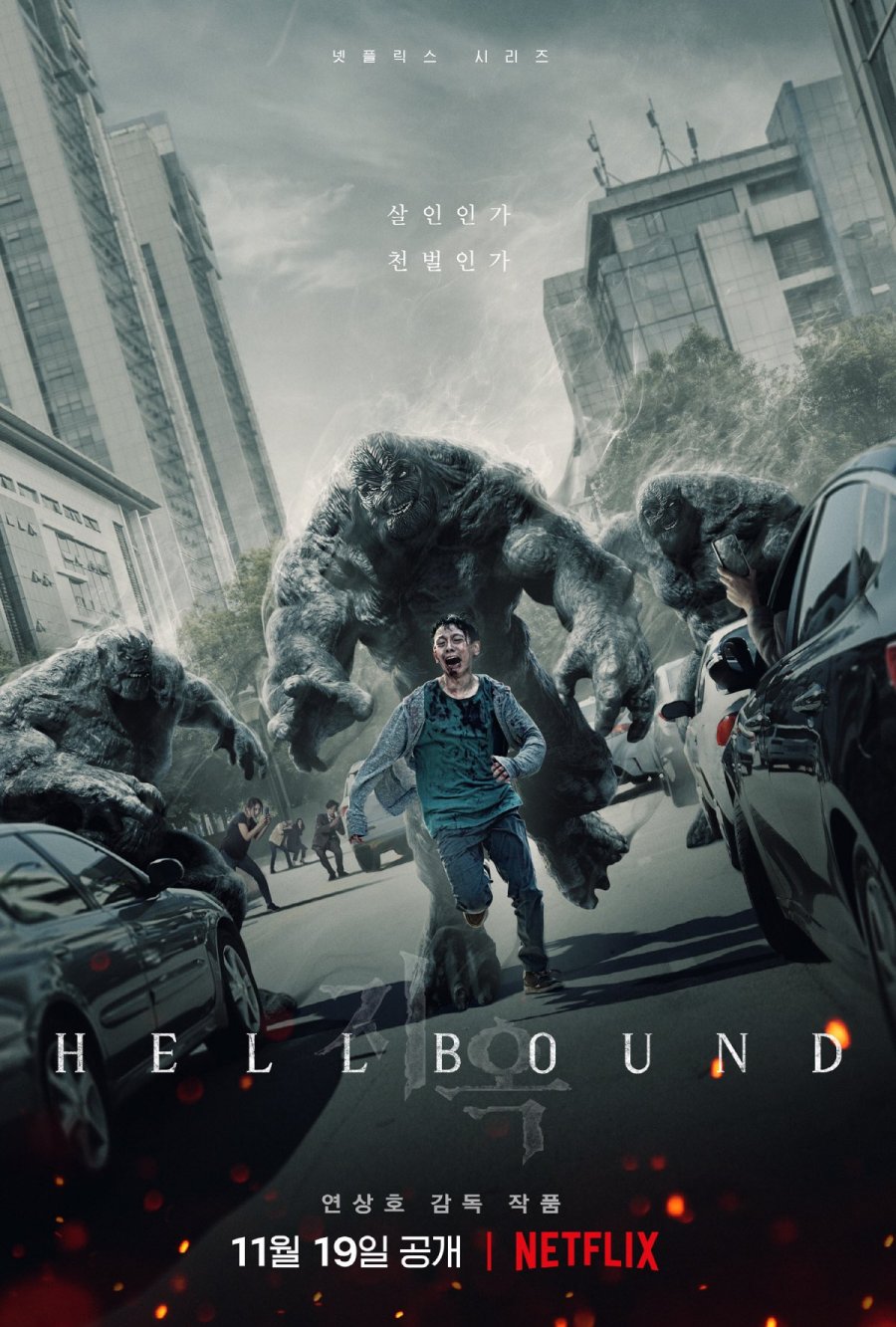 People hear predictions on when they will die. When that time comes, a dead angel appears in front of them and kills them.
Jung Jin Soo is the head of the new religion Saejinrihwe. He speaks about the phenomenon when death angels from Hell come and state it's a revelation from God. Jung Jin-Soo has intense charisma and a mysterious aspect.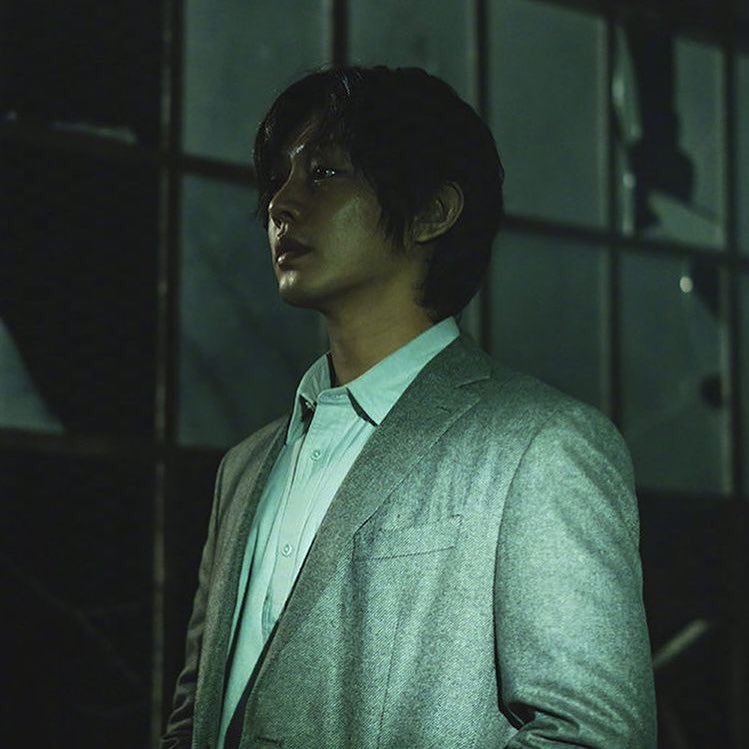 Bae Young Jae is a program director for a broadcasting station. He tries to dig out the truth about the religious group Saejinrihwe. Min Hye Jin is a lawyer. She stands up against the group "Hwasalchok" ('Arrowhead'), which consists of people who blindly follow Saejinrihwe.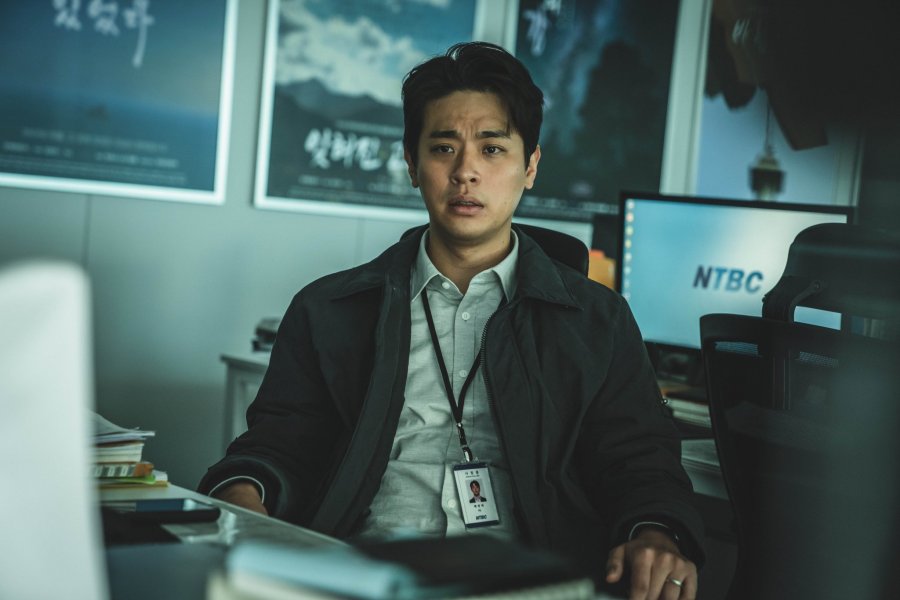 Song So Hyun is Bae Young Jae's wife. She collapses in emotional pain, which she can not deal with. Jin Kyung Hoon is a detective and investigates cases involving the appearance of angels of death.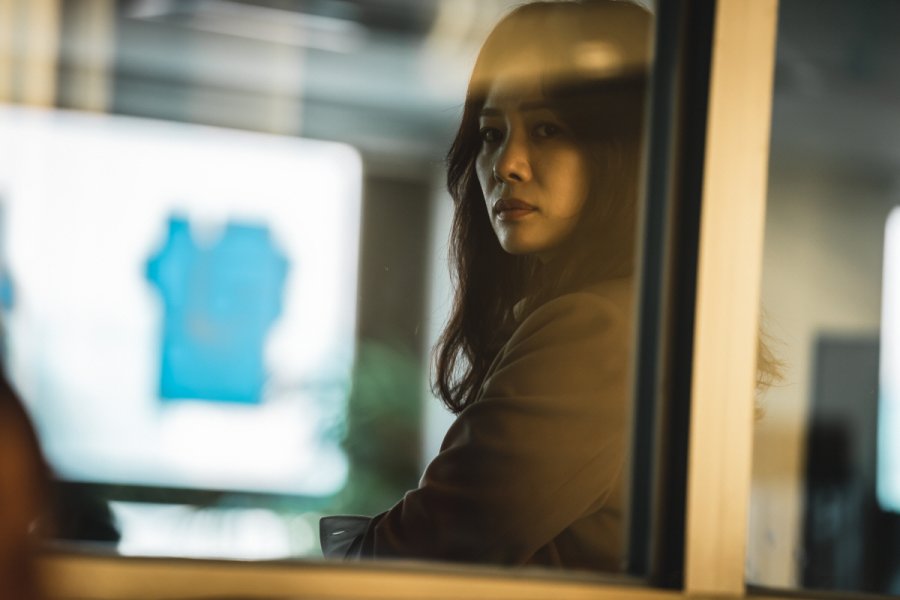 Hellbound Trailer
13. Desire _ 욕망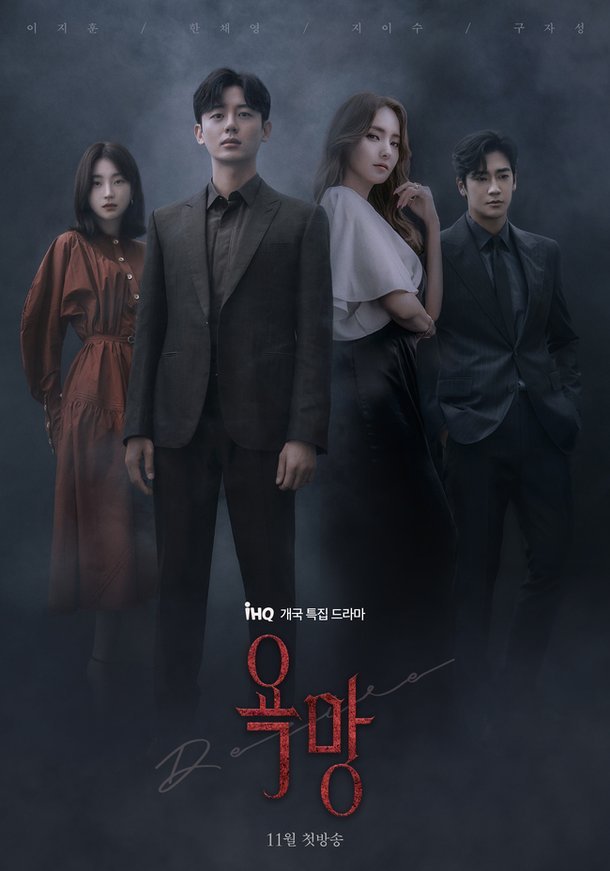 Release Date: November 26, 2021
"Desire" is a full-fledged romantic romance thriller between four people who are two men and two women run like a runaway locomotive towards their different desires, such as success, revenge, children, and love. The four people who want to get what they want are entangled in a complicated relationship.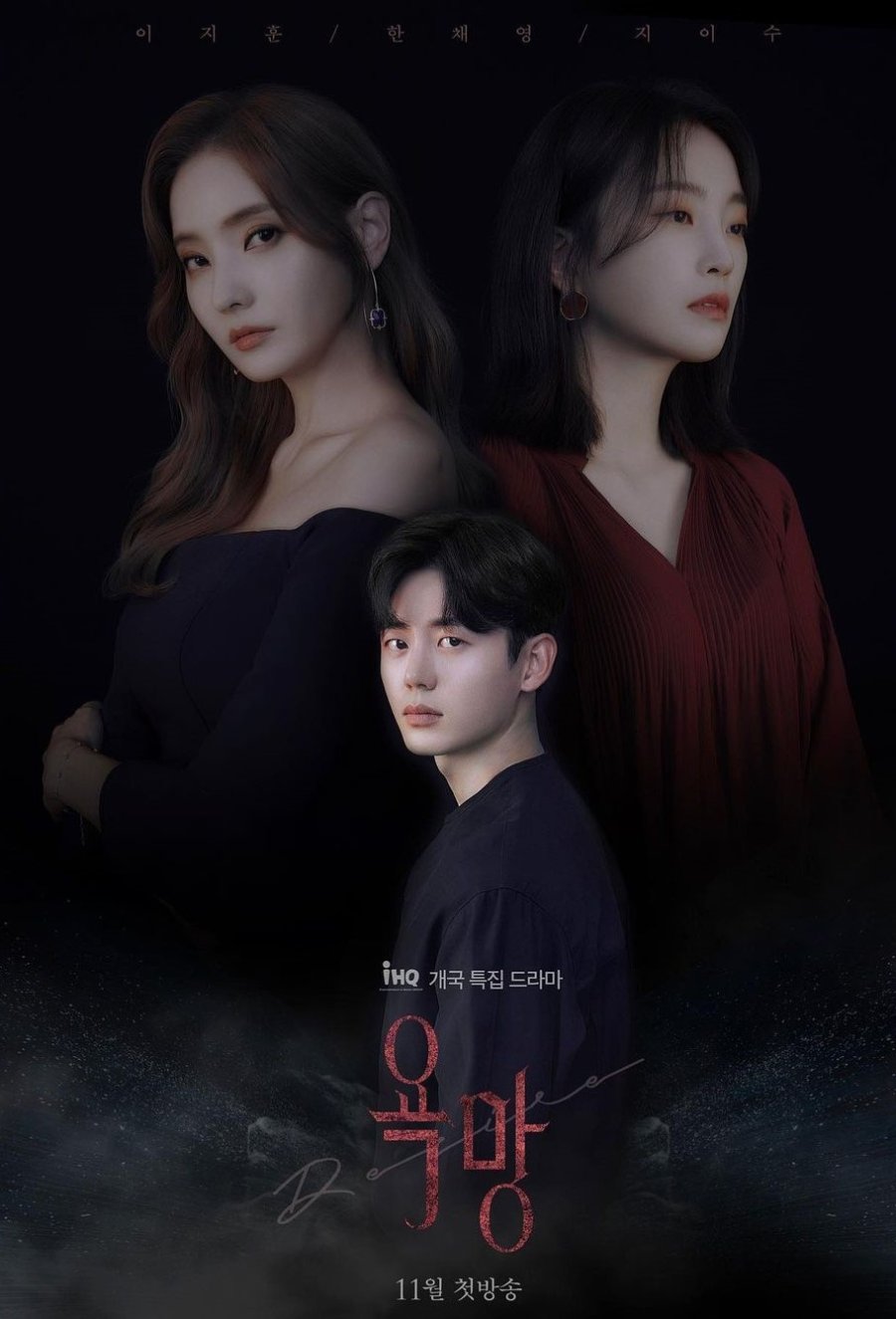 In the midst of this, the aura of Lee Ji-hoon (Lee Seon-woo), Han Chae-young (Han Chae-rin), and Ji Yi-Su (Park Da-som) in the three-person poster draw attention. The three people guess the desire they secretly hold with the gaze that feels the temperature difference.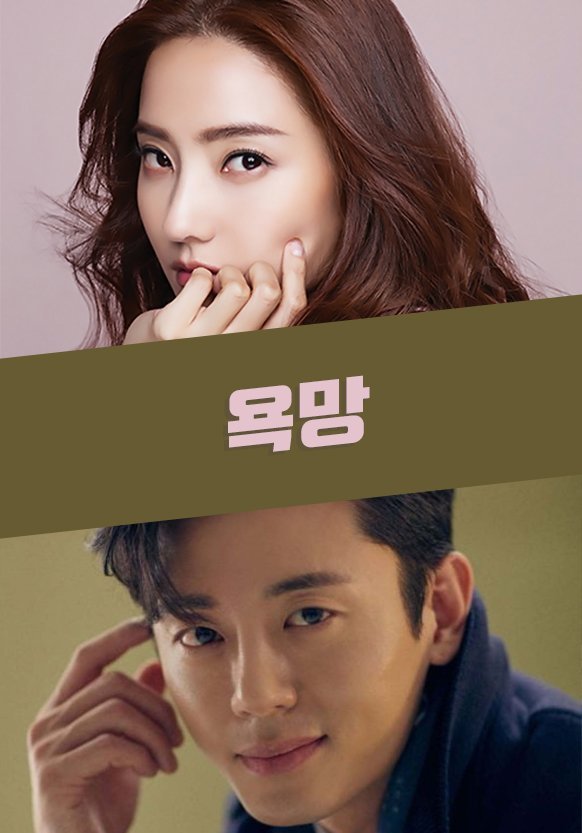 Lee Ji-hoon radiates the firm eyes of Lee Seon-woo, who vows revenge in the midst of deep sorrow, and Han Chae-young shows off Han Chae-rin's alluring charm and reveals her secret desires. In addition, Ji-Soo conveys the pitiful pity of Park Da-Som, who is struggling for her son who is suffering from an incurable disease. It stimulates curiosity about what kind of story they will become entangled in.
In the play, Han Chae Young plays the role of Han Chae Rin who feels lonely even though she has everything that is wealth, beauty, and glory. Ji Yi Soo in Park Da Som badly wanted to cure her son who suffers from an incurable disease. Koo Ja Sung portrays Huyn Seung Hoon who has a conflict between his family and his desire for success.
Lee Ji-hoon as Lee Seon Woo is a talented editor in a popular magazine and is a character who has been hurt by such desire, so he is a character who fights against it that evil may be an individual's desire.
14. One Ordinary Day _ 어느 날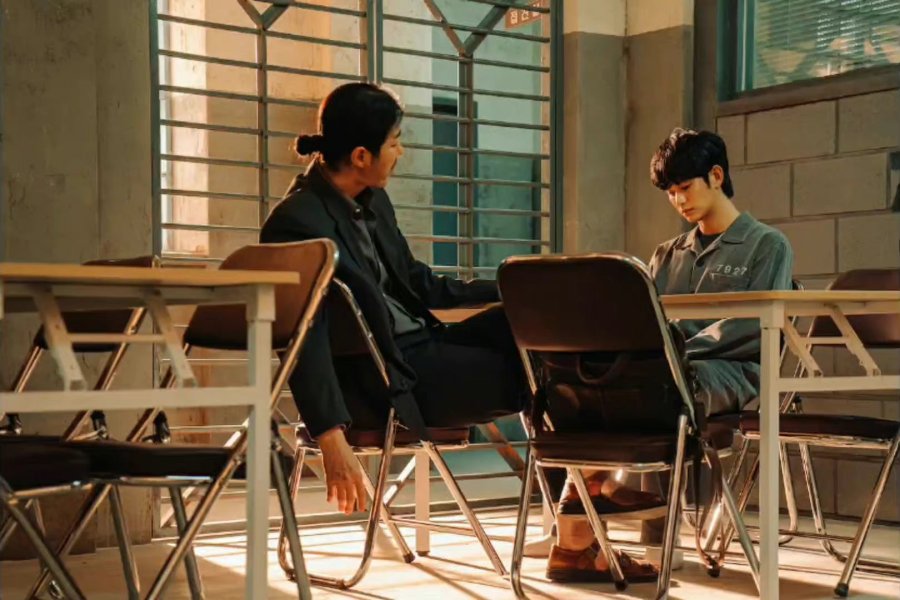 Release Date: November 27, 2021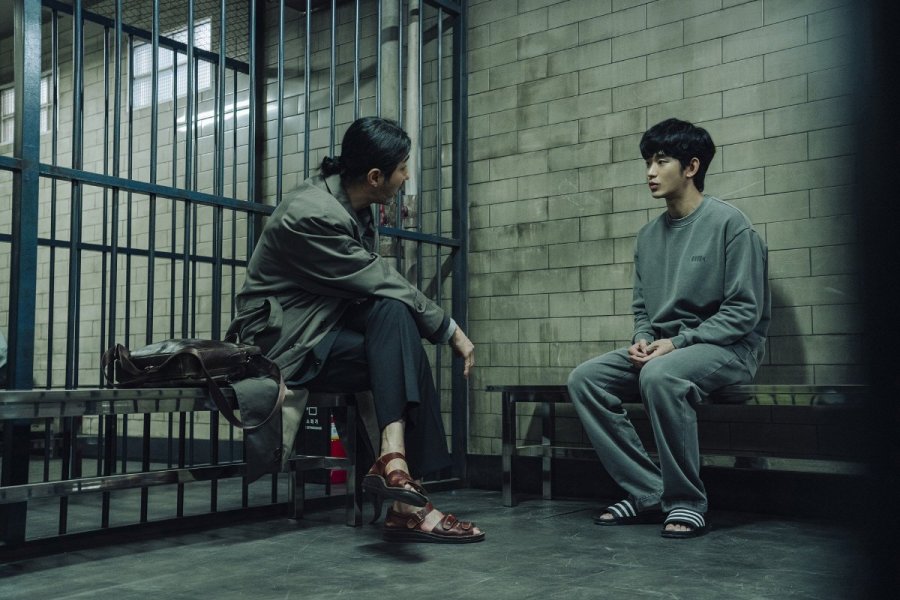 "One Ordinary Day" is the story of an ordinary college student who became a murder suspect overnight and a third-class lawyer who does not ask the truth. It is an 8-episode crime drama depicting fierce survival. A drama that explores the criminal justice system from an extremely popular perspective through the fierce story of two men surrounding the murder of a woman.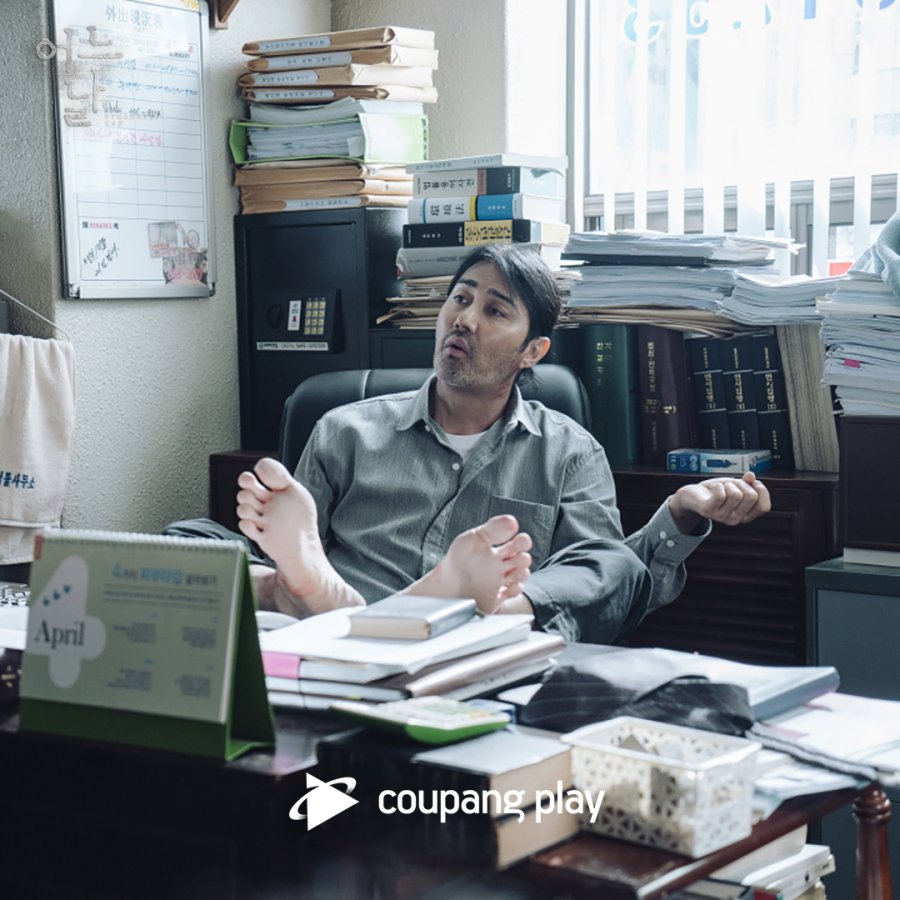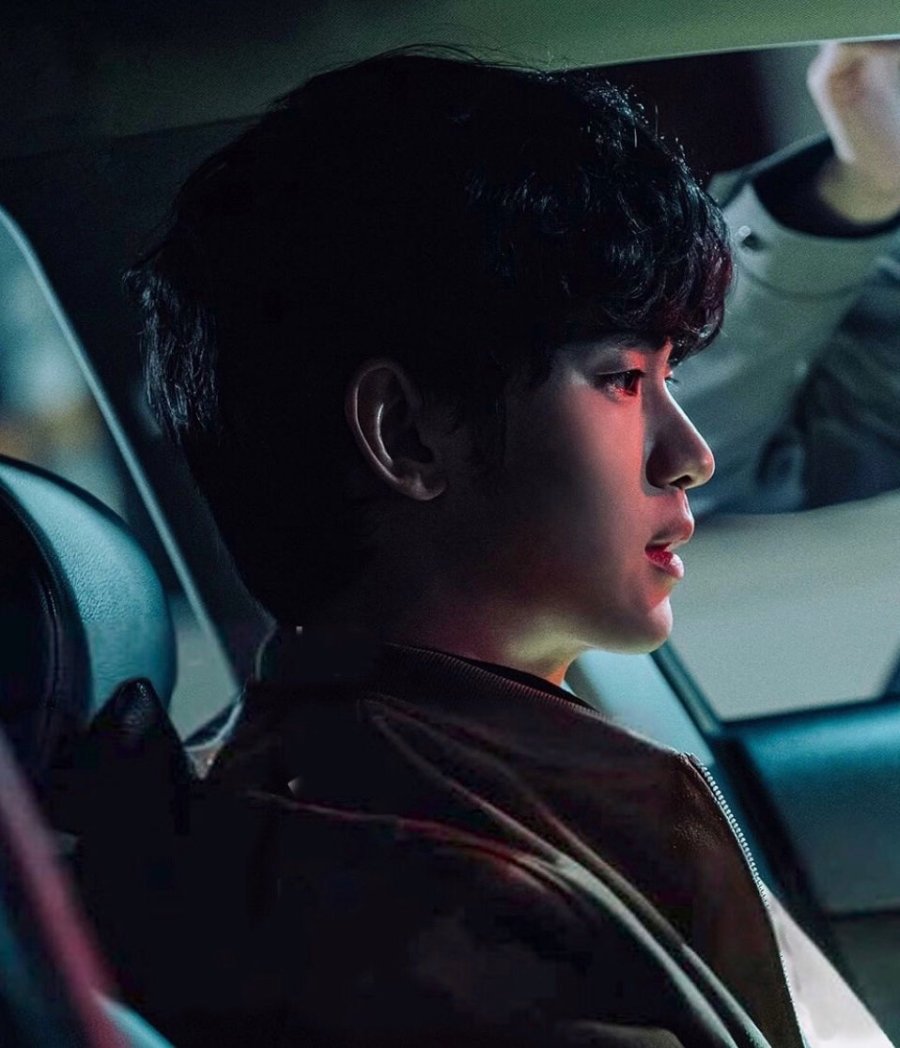 "One Ordinary Day" is expected to captivate viewers with the performance of the lead actors along with the directing power of PD Lee Myung-woo. In the drama, Kim Soo-Hyeon takes on the role of Kim Hyeon-soo, who was an ordinary college student but becomes a murder suspect overnight, and Cha Seung-won takes on the role of Shin-ju-han, a lawyer who is the only one to reach out and willing to help Kim Hyun Soo. Having just barely passed law school, Shin Joong Han's involvement in Kim Hyun Soo's case eventually takes his unremarkable life to new heights.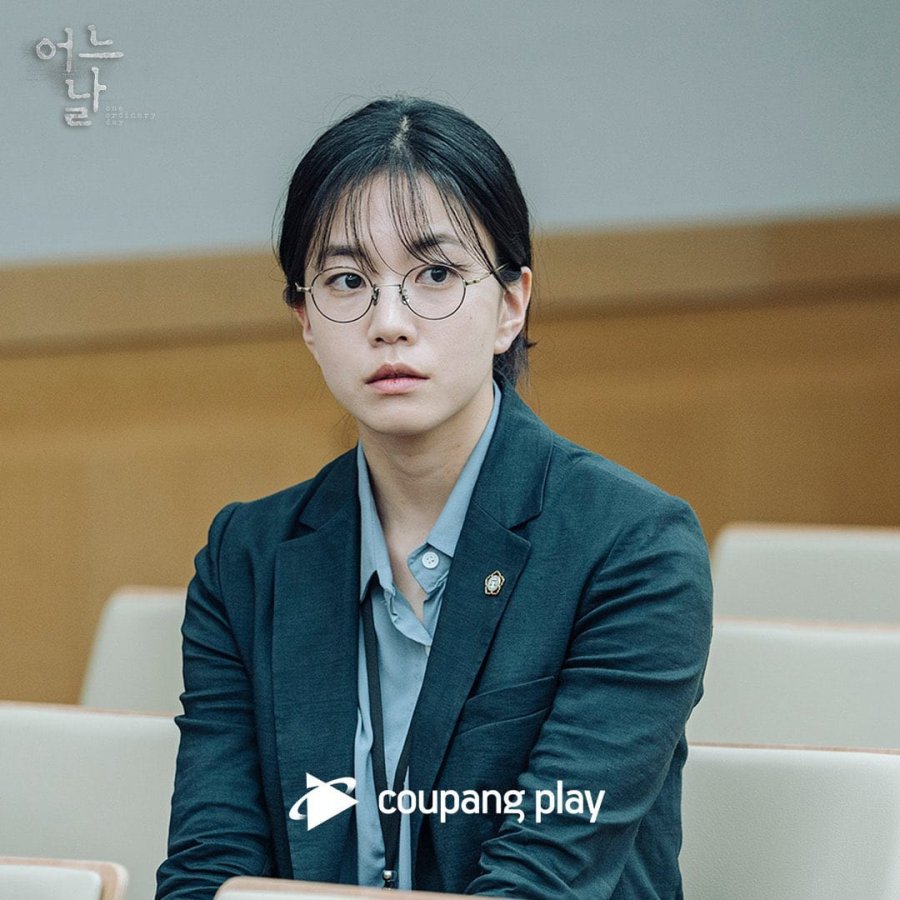 One Ordinary Day Trailer
15. Show Window: The Queen's House _ 쇼윈도:여왕의 집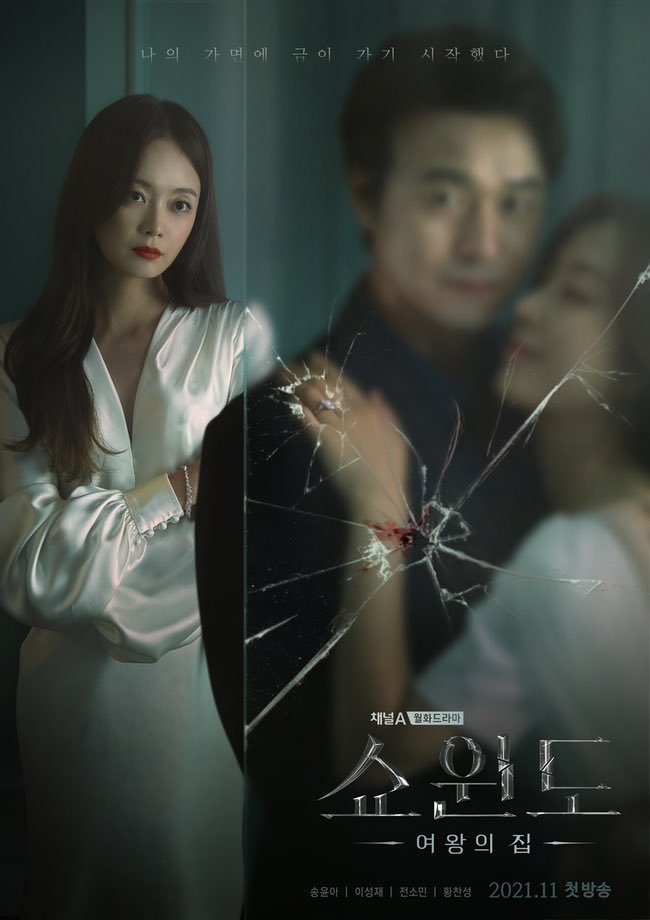 Release Date: November 29, 2021
Channel A's new drama "Show Window: The Queen's House", tells about a woman who supported her husband's affair without knowing that she was her husband. It is a mystery and melodrama depicting the story of A psychological game in which the characters are deceived and deceived and developed in an exciting way that will entice viewers.
First of all, Song Yoon-ah plays Han Seon-Joo, who has everything from her beauty, intelligence, and wealth. Han Seon-Joo, who helped her husband with her outstanding resourcefulness and raised her children with a meticulous personality, is truly her best wife and mother. However, when her outside invasion breaks a crack in the perfect home she's built, she goes to war to stop it.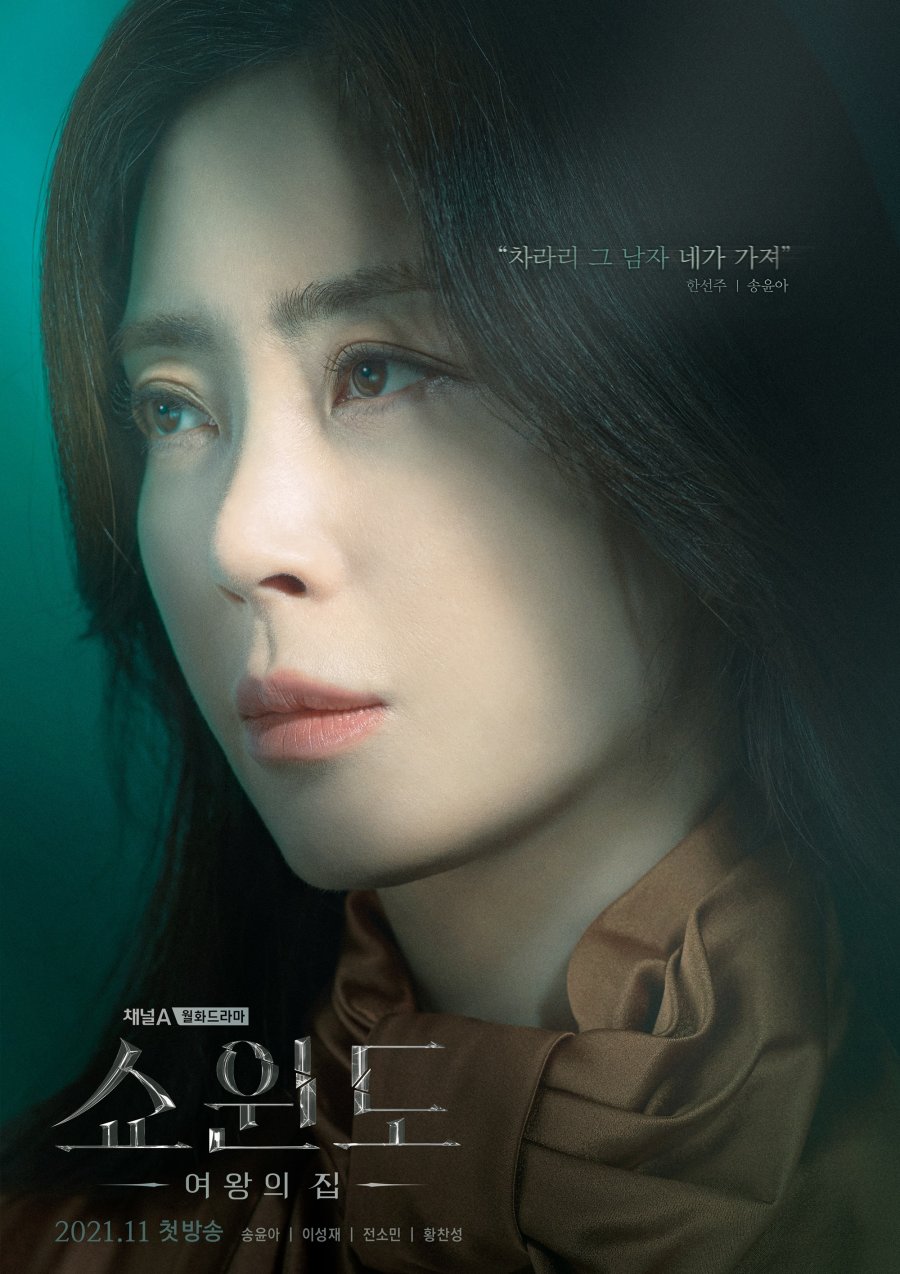 Lee Seong-Jae takes on the role of Han Seon-Joo's husband, Shin Myung-Seop. Shin Myung-Seop is married to Han Seon-Joo and is a modern-day male 'Cinderella' who is step-by-step on the promotion course at his mother-in-law's company, the Lachen Group. He is a wonderful man who is faithful not only to his family but also to his family. However, he feels intense curiosity for a woman other than his wife, and eventually crosses the line that should not be crossed and causes catastrophe.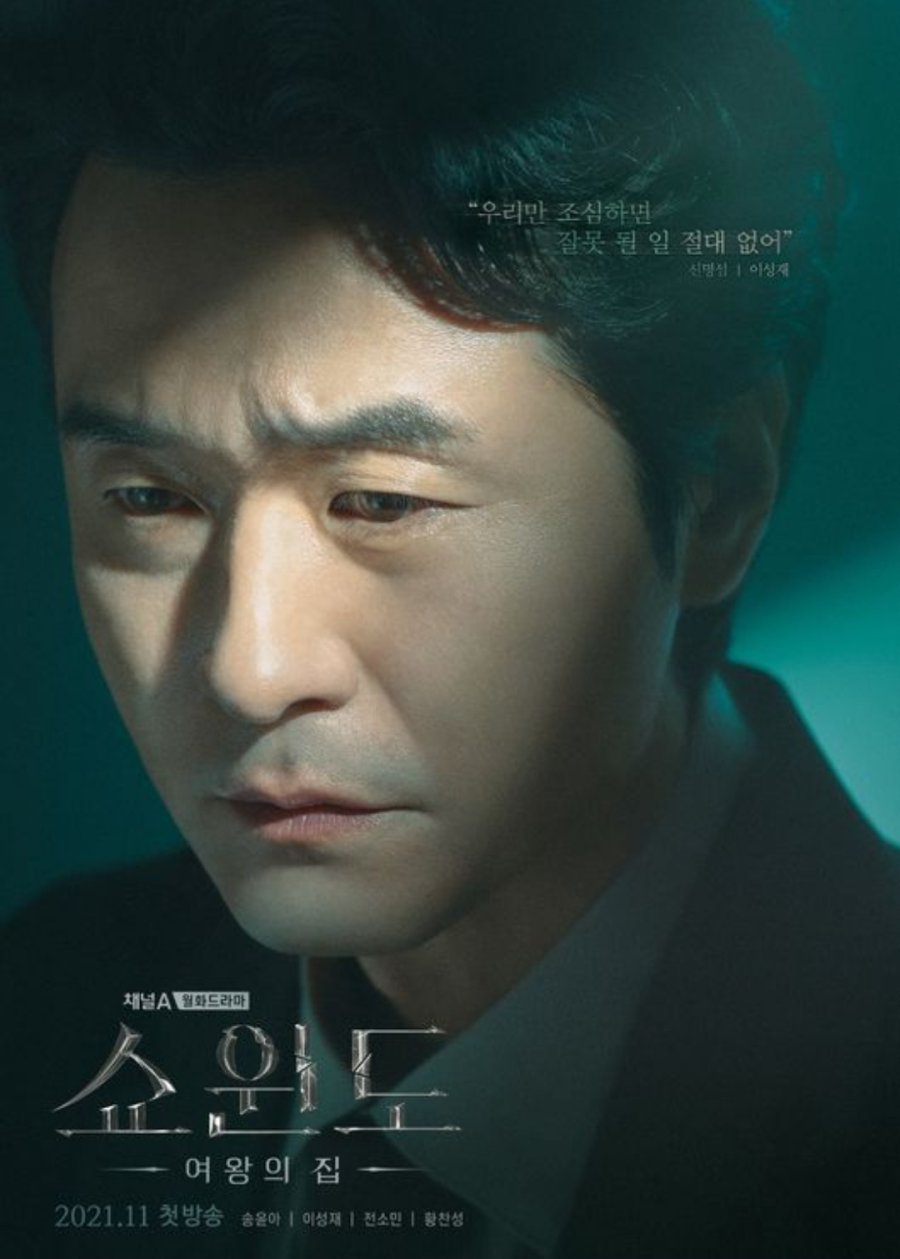 Jeon So-min takes on the role of Yoon Mira, a 'new' woman who shakes Shin Myung-Seop's heart. Yoon Mira, who boasts of her beautiful appearance and charm that stands out everywhere, is a person who is faithful to her own desires. She covets Han Seon-Joo's husband, Shin Myung-Seop, and plays a fierce psychological game.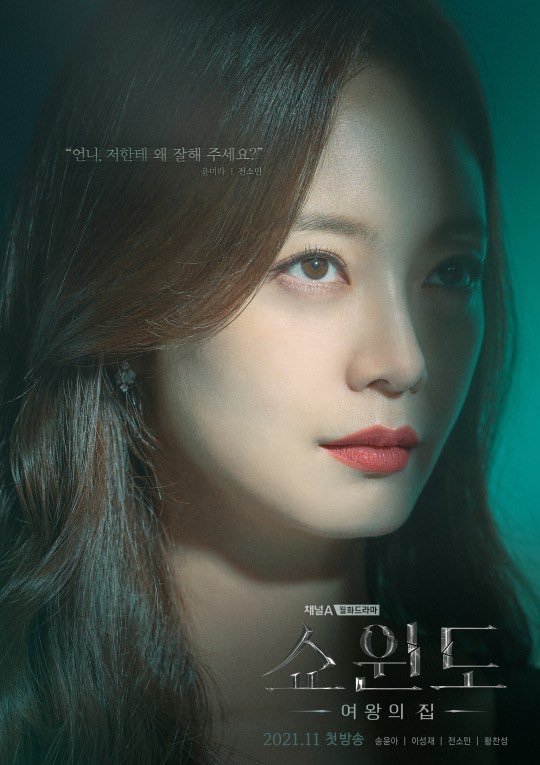 On the other hand, Hwang Chan-sung was named Han Seon-Joo's younger brother Han Jeong-won. Han Jeong-won, who has a positive and warm heart, trusts and relies on his older sister Han Seon-Joo more than anyone else, and he has the heart that he can do anything for Han Seon-Joo.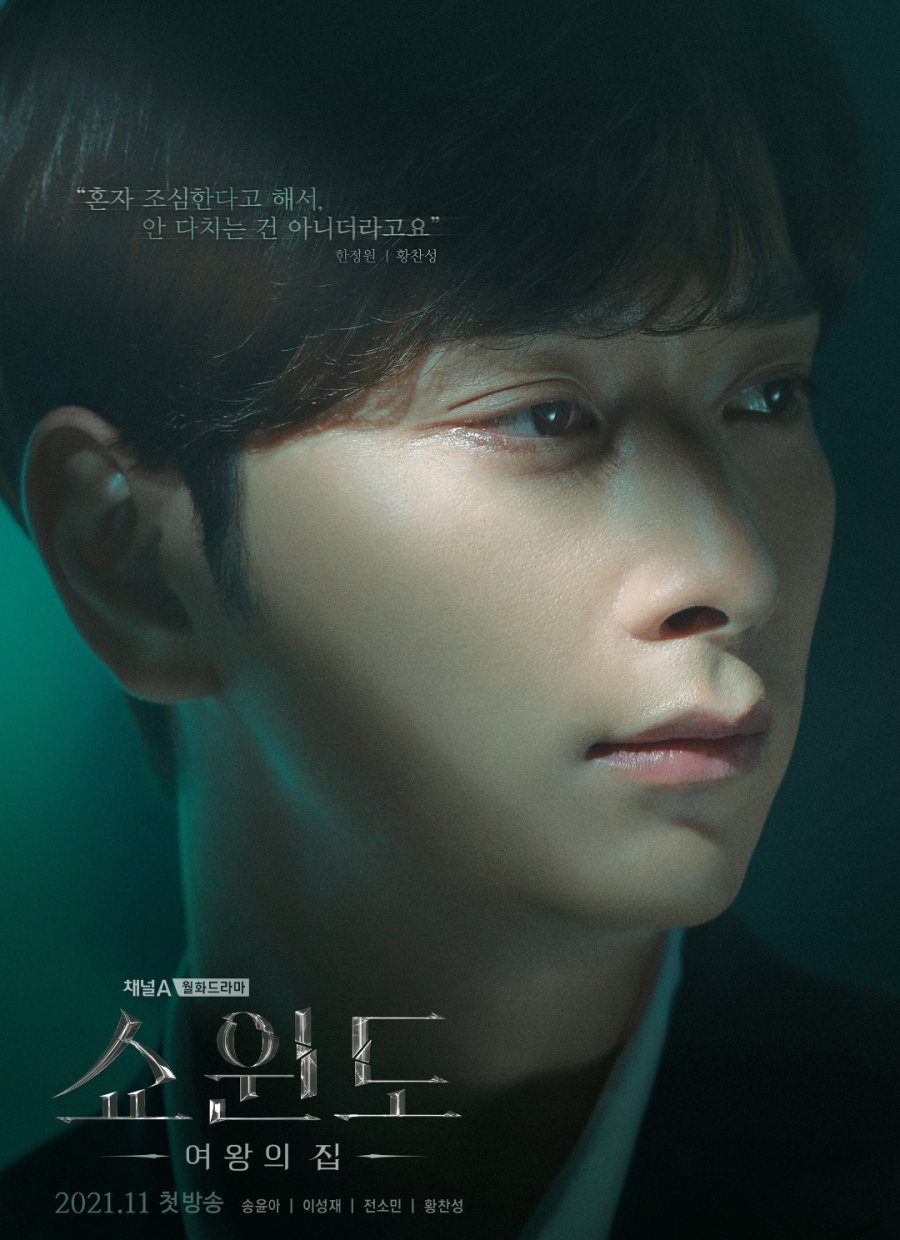 Show Window: The Queen's House Trailer