September can not miss good and attractive Chinese dramas. The drama list is being updated gradually, promising to be all the most anticipated and impressive dramas.
1.  My Bargain Queen – 我的砍价女王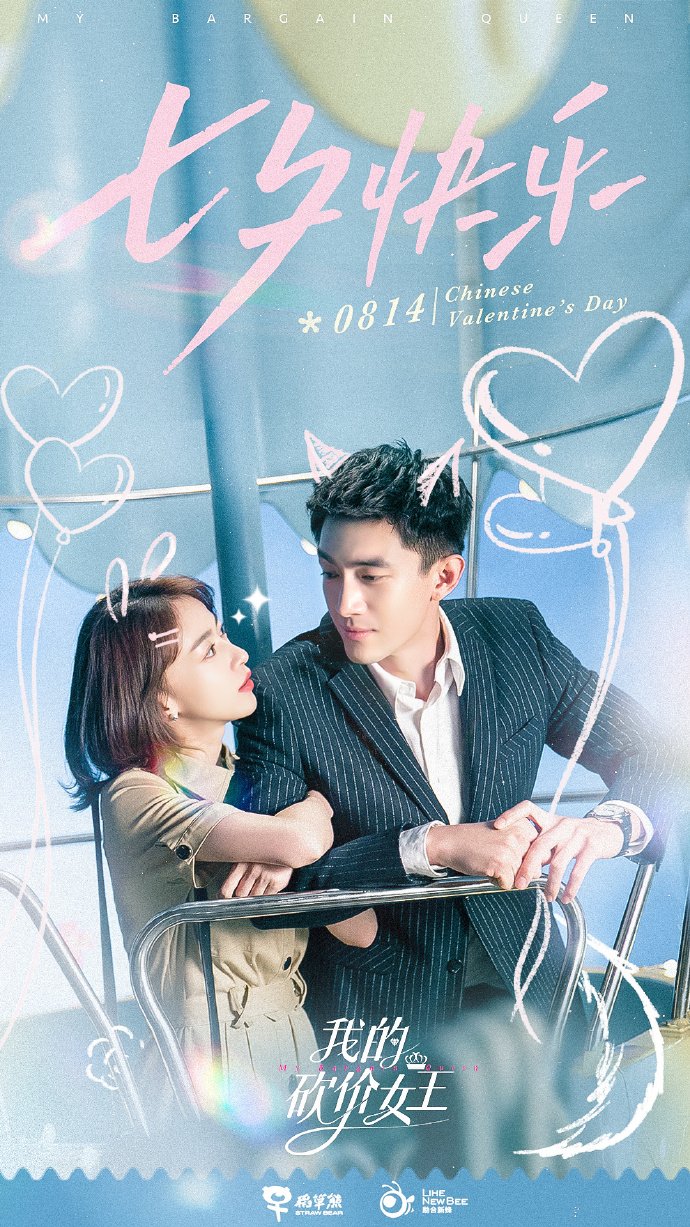 Release Date: September 2, 2021
Sheng Zhening, a young, handsome owner, is the CEO of Changsheng Hotel.
Xia Qian is a vivacious girl who was abandoned by her fiancé at the engagement party at Chang Sheng Hotel. Xia Qian is so bad right now, she blames all the mistakes on Changsheng hotels and Sheng Zhening. During the disagreement with Changsheng Hotel, after many times of resolving issues between her and Sheng Zhening, Xia Qian found that the understanding and excellent analytical skills greatly helped in negotiation. This opened up a new path in her life: Bargain. Xia Qian founded her own brand Bargain company. Xia Qian's company has a fairly regular business transaction with Sheng Zhening's hotel, in the course of the transaction, Sheng Zhening has greatly appreciated this rival, and Xia Qian also gradually has a more favorable change about Sheng Zhening. Xia Qian's company with the help of Sheng Zhening also gradually became more successful and expanded.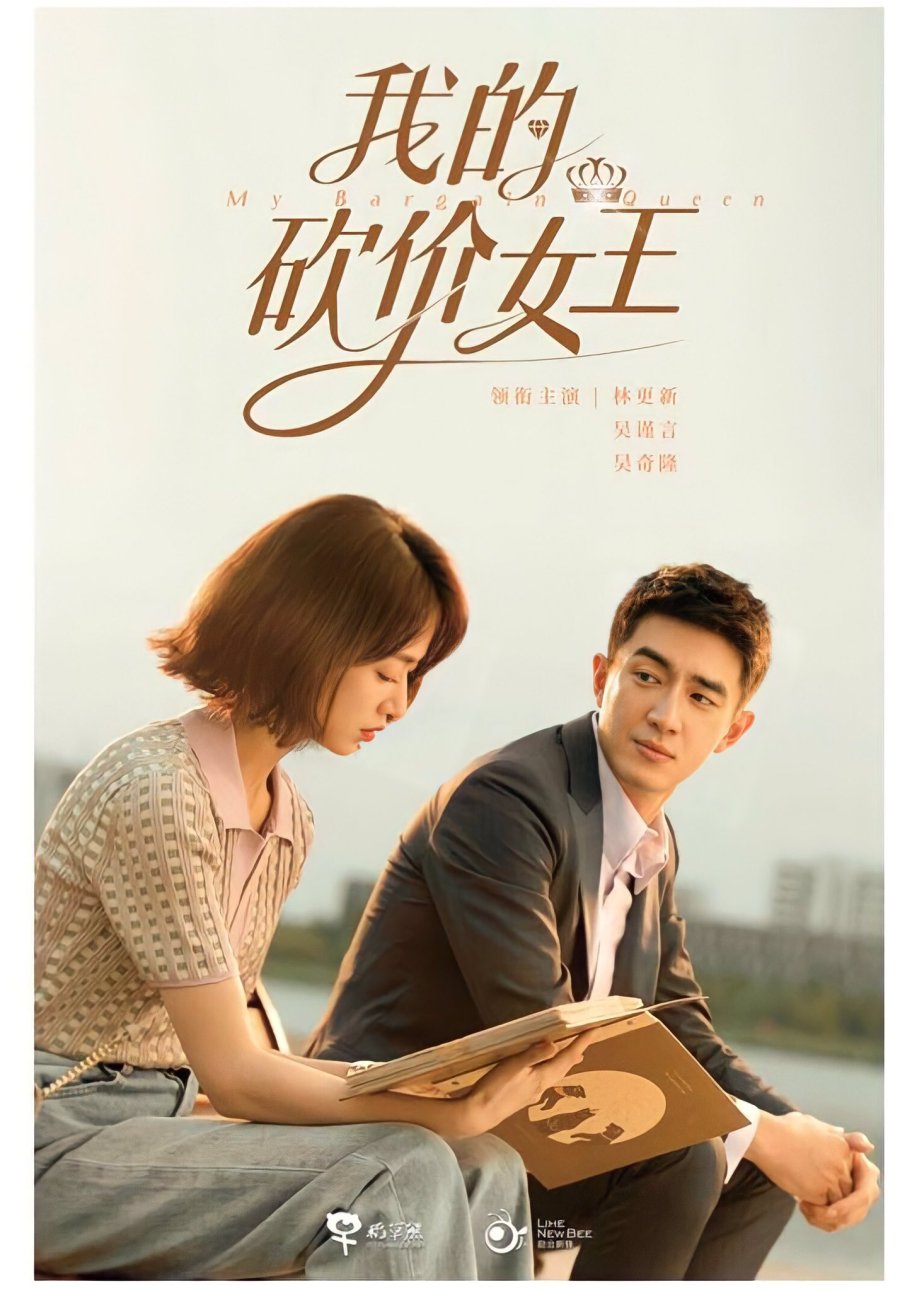 On the other hand, at this time, Sheng Zhening fell into the trap of shareholders and was expelled from the Changsheng Hotel. And He Zhijuan, Xia Qian's escaped fiancée, reappears, this time his fiancée is Sheng Zhening's biological sister. Through many problems, they became rivals and also very close friends, Xia Qian and Sheng Zhening understood and supported each other in relationship and work, and in the end, Xia Qian helped Sheng Zhening win back Changsheng hotel. With Sheng Zhening's help, Xia Qian finally forgave He Zhijuan.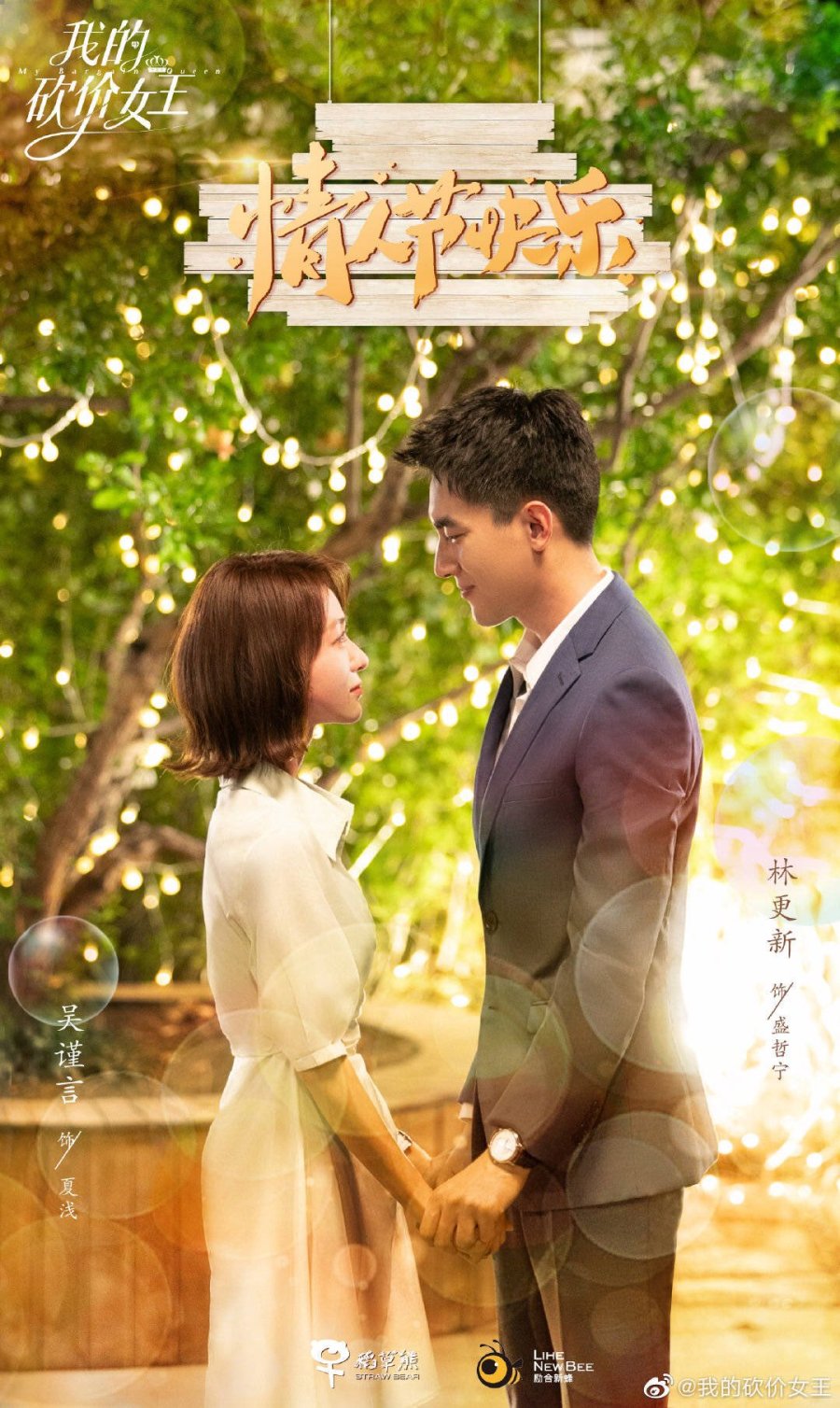 My Bargain Queen Trailer
2. The Oath of Love – 余生,请多指教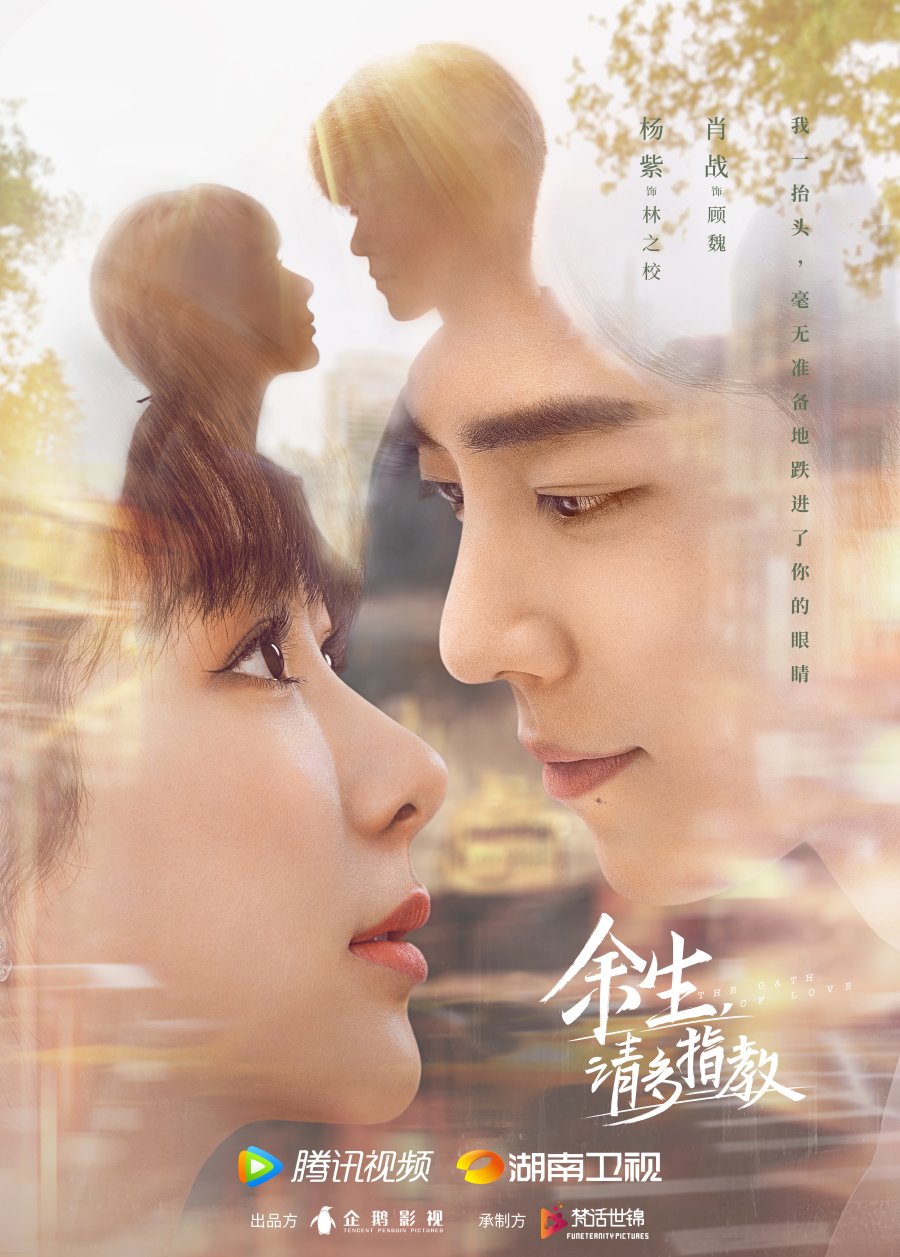 Release Date: September 8, 2021
Lin Zhixiao, a final year student about to graduate, falls into the abyss of life just before graduation, her father is hospitalized with cancer, she has to give up the opportunity to work for a famous company in another city and she broke up with her boyfriend. All the beautiful fantasies of love and future life were shattered at this very moment. This has caused a dream girl to become hard and lose faith in love, she is very bad.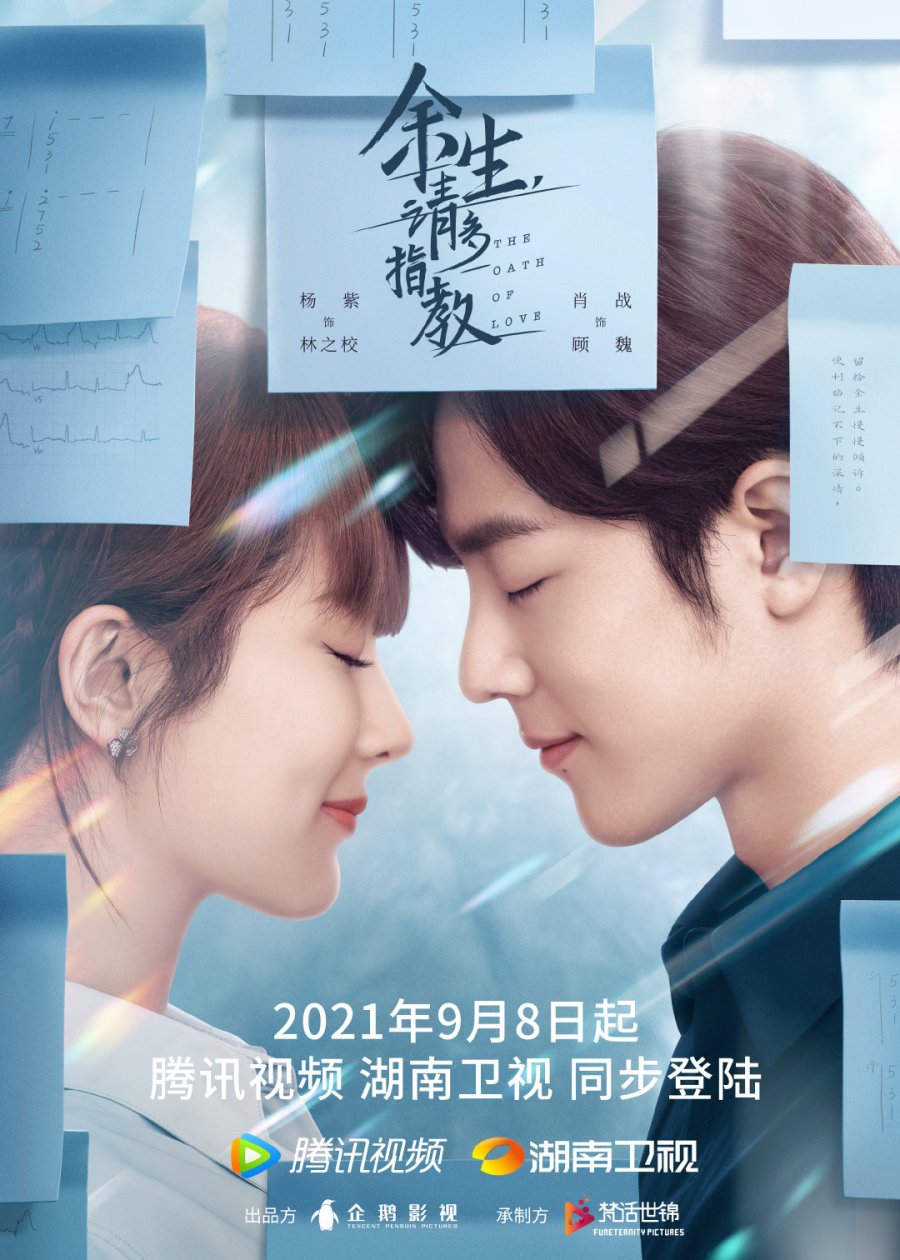 Gu Wei, the doctor in charge of Lin Zhixiao's father, also changed Lin Zhixiao's fate. When love begins, They don't know that it's love, both of them, who have been hurt in love and don't believe in love, begin to know each other, understand each other and love each other step by step. There are doubts, storms, and also misunderstandings and collisions in life, however, in the process of falling in love, two people increasingly feel that the other person is someone worth trusting and can entrust their whole life.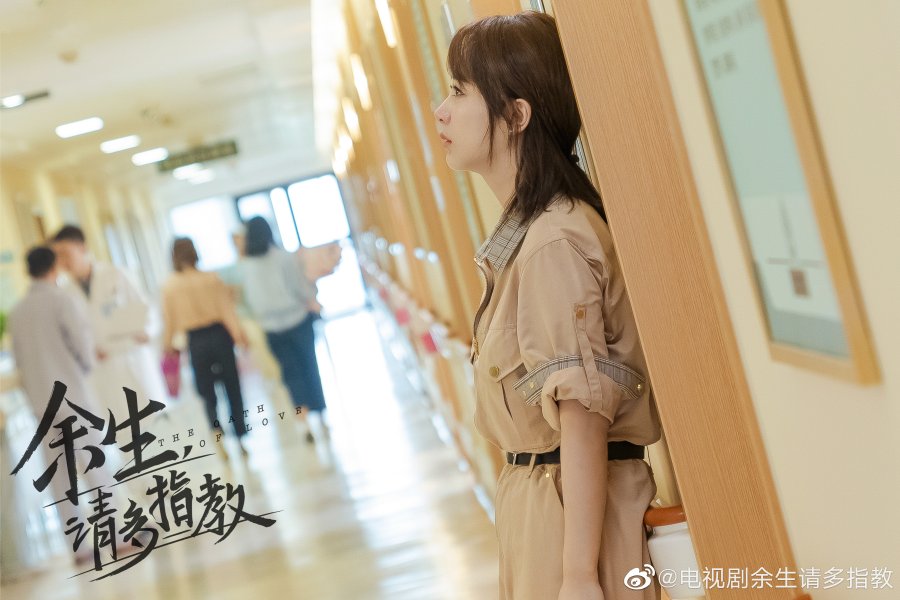 The Oath of Love  Trailer
3. Forever and Ever – 一生一世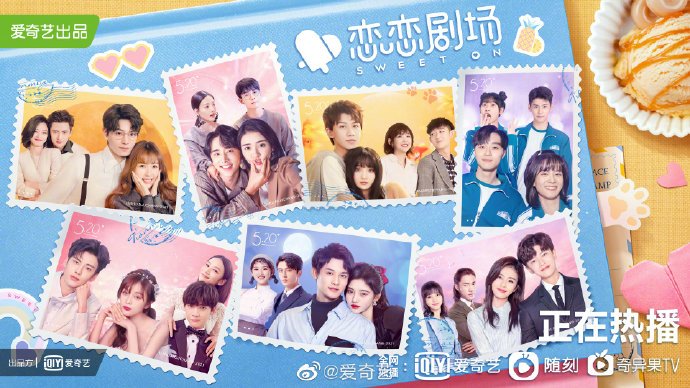 Release Date: September 9, 2021
Shi Yi, the industry's leading voice actor, a gentle, likable, and quiet person, happened to meet elegant chemistry professor Zhou Shengchen at the airport. Zhou Shengchen's family has a declining clay teapot factory and is in a difficult period, about to go bankrupt. Zhou Shengchen promised his mother that he would enter the business to help the factory recover. However, he didn't know that his business marriage was destined, but he firmly refused his parents' arrangement and made a request to be engaged to Shiyi, a sentimental girl. Shi Yi had decided in her heart and readily agreed.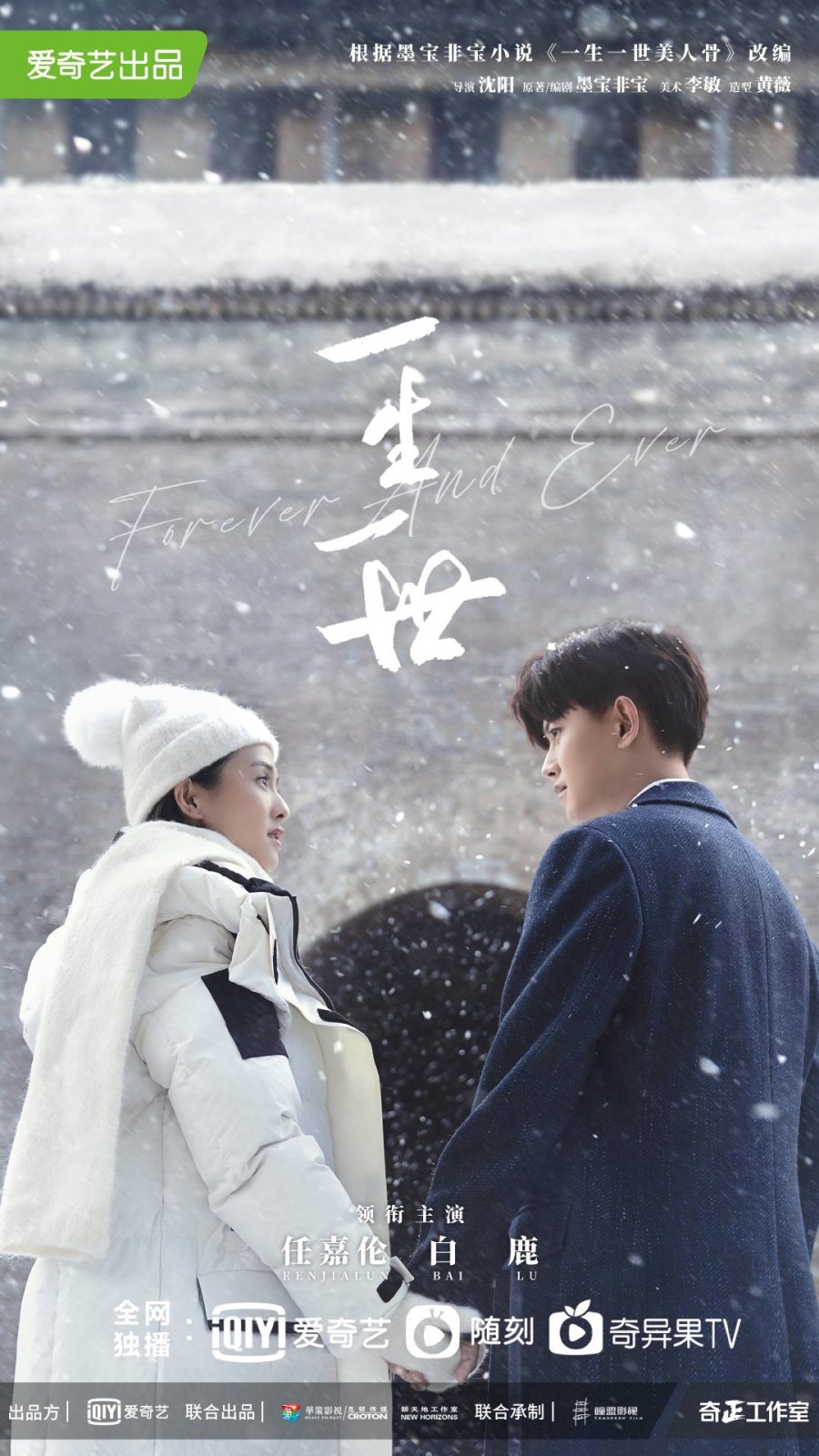 In the process of getting together, the two gradually formed an understanding in their hearts, and the two expressed their feelings to be together. To revive the declining clay teapot craft in his hometown, Zhou Shengchen had a huge division of his business philosophy with the elders in the factory. In the end the two joined hands, the traditional crafts are preserved to the greatest extent. After the storm, the love deepened. However, at this time, Shi Yi for saving Zhou Shengchen from a sabotage third party was seriously injured and fell into a coma. Zhou Shengchen temporarily put his career aside to take care of her, and finally woke up his beloved wife, the two of them agreed to be together in this life, never to be separated.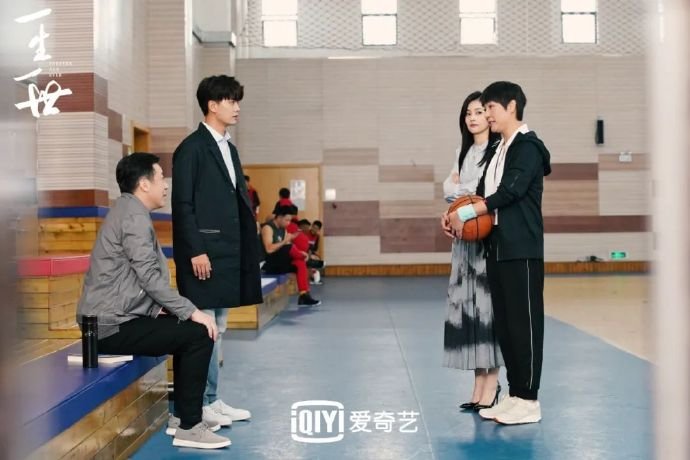 Forever and Ever Trailer
4. Pride And Price – 盛装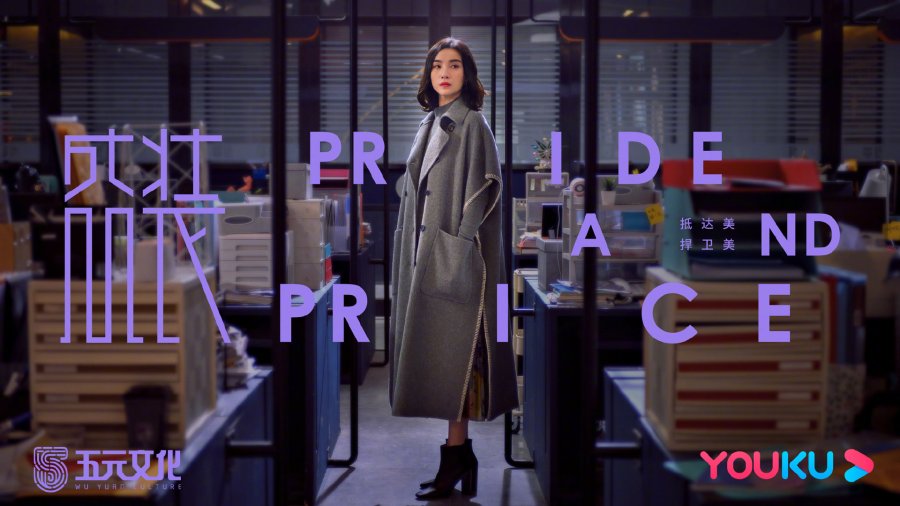 Release Date: September , 2021
In 2016, along with the technological innovation of the Internet, new media has increased rapidly, and traditional media is being attacked. The fashion magazine "Best Dress" unexpectedly faces a position of editor-in-chief during the transition. Chen Kaiyi, the deputy editor with extensive industry experience, appeared complacent, but the group appointed Xiao Hongxue as the first new editor-in-chief to match the market. The magazine's new direction allowed Lu Binbin, the advertising director, to exercise his muscles, but the panel was challenged by defending the independence of the content.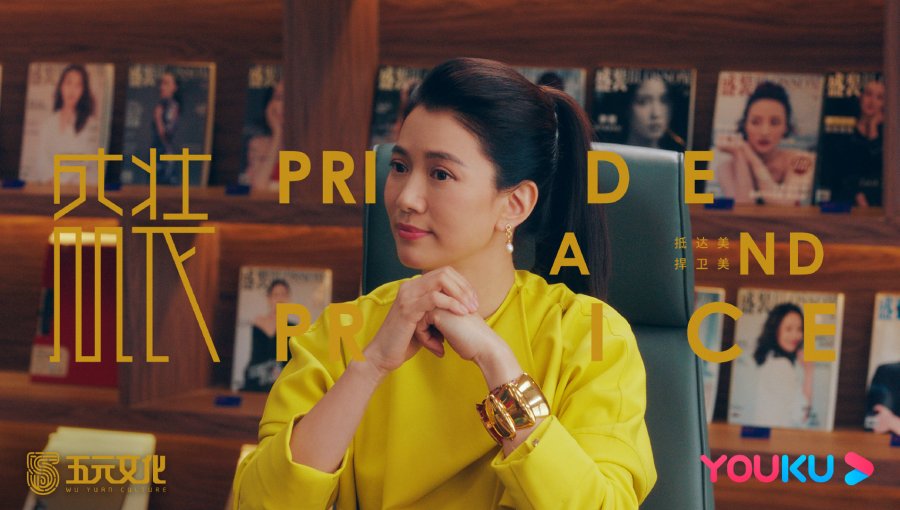 Senior editor Zhao Xin, "Rookie" editor Li Na and other low-level employees who have started their own new media side businesses are also exploring their own career paths. In order to expand its competitiveness and influence, "Sheng Zhuang" is carrying out the difficult process of discovery and transformation, and realizing the integration of all media in the inter-related innovation. customary. Finally, the new media group represented by Chen Kaiyi, the new media group represented by Xiao Hongxue, and the Internet specialist brokerage company represented by Lu Binbin were established, each side welcoming the following new development. integration and reform.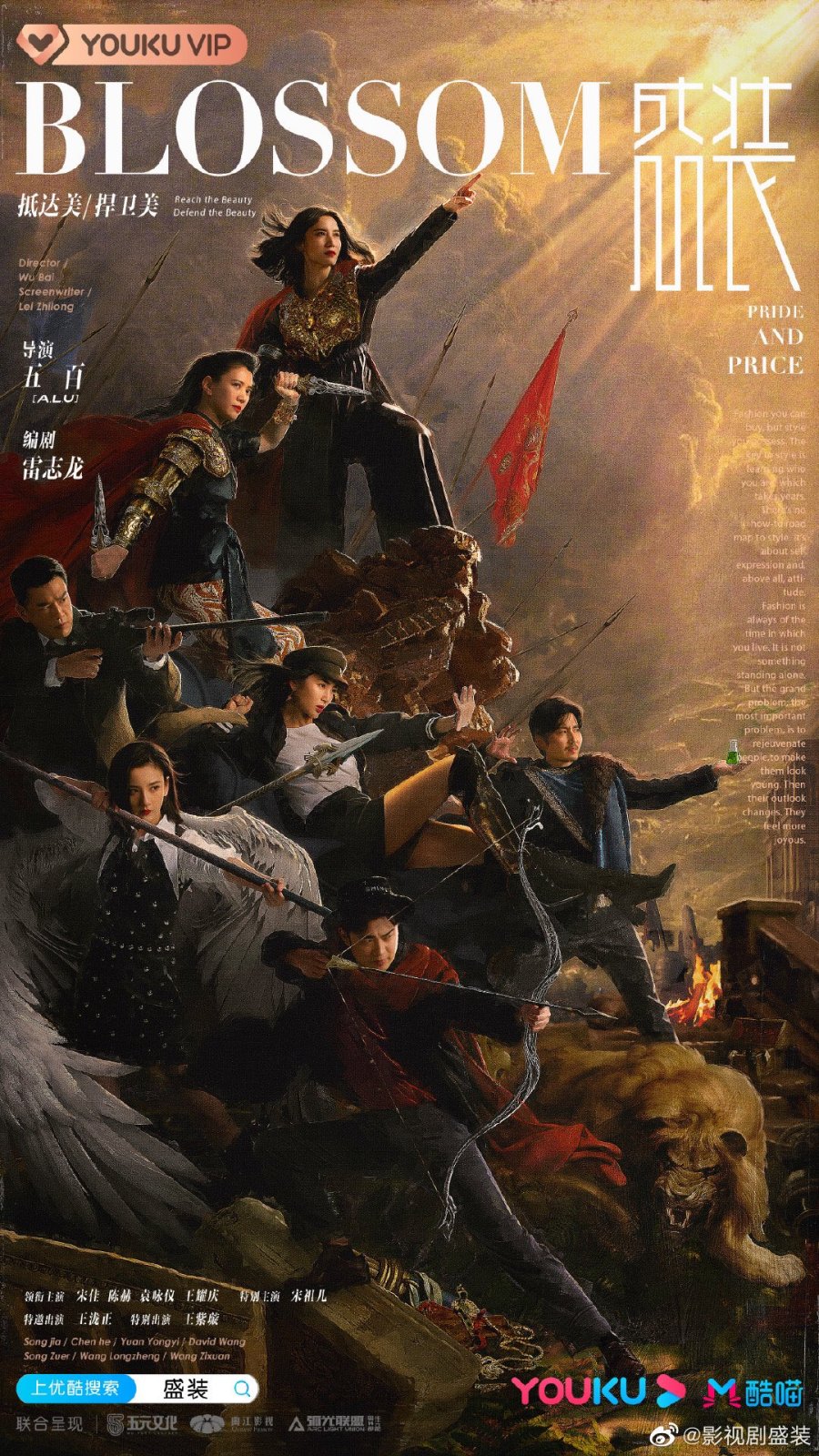 Pride And Price  Trailer
5. Ace Troops – 王牌部队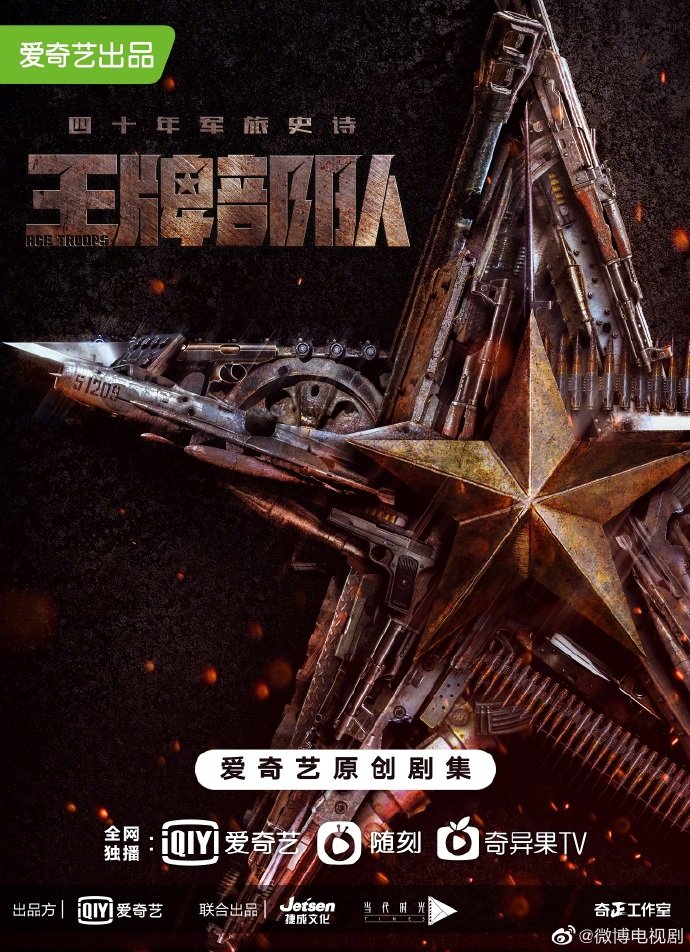 Release Date: September 2, 2021
Starring Huang Jingyu, Xiao Zhan, and Zhong Chuxi in the lead roles, Li Youbin and He Zhengjun in special roles, and Fu Chengpeng and Xu Honghao in the lead roles, "Ace Troops" is about the growth of an ace army, shaping a new generation of soldiers with soul, ability, and blood, and is scheduled to be broadcast on CCTV8 prime time on September 2, 2021, and simultaneously broadcast on Akiyay. more about "Ace Force The film will be broadcast on CCTV8 on September 2, 2021, and will be simultaneously broadcast on Akiyay.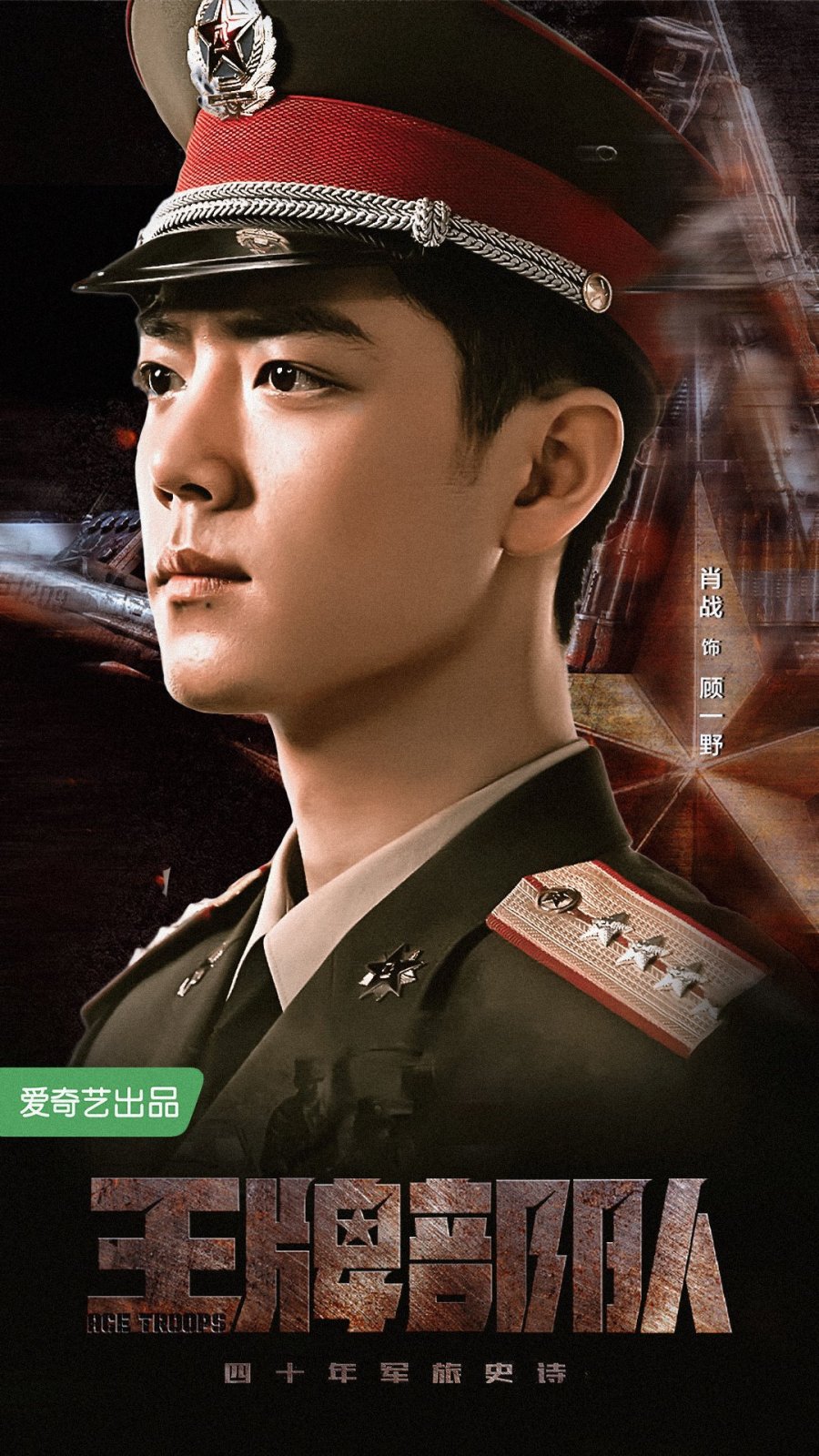 The story is about a grassroots descendant, Gao Liang, and a military cadre, Gu Yi Ye, who have been rivals and brothers since the beginning of their military career. They fell in love with the same girl, Jiangnan Zheng, but Gu Yi Ye eventually gave up his love for the sake of "righteousness" and married Ah Xiu, the wife of an old squad leader who died in the war. In 2003, he and Jiangnan Zheng started a happy family, and in 2008, after returning from further studies in Russia, he was transferred to the Blue Army Brigade as Acting Brigade Commander because of an observation report. He reflected on a series of fudging and formalism and was brave enough to pioneer a series of practical training exercises to bring out an ace blue army brigade that was truly capable of fighting and fighting well. In an exercise organized by the headquarters, Gao Liang adhered to the training tradition of actual combat, while leading a group of people to break through the inherent pattern of theoretical information technology, innovative information technology warfare, and join hands with Gu Yi Ye and Jiangnan Zheng to expose the problem of training falsification, leading the Blue Army Brigade to break out of the barriers with practical actions, and eventually becoming the ace of the army that "dares to fight and wins".
Ace Troops Trailer

6. The Mask – 也平凡
Release Date: September 3, 2021
Directed by Han Bowen and starring Zheng Kai, Zhang Guo, Lin Feng, Lv Liang, Dany Seed, and Tang Mengjia, the criminal investigation drama "Also Ordinary" opened in Suzhou on April 26, 2018, and is expected to be aired on Eastern TV and Beijing TV in primetime from September 3, 2021, telling the story of Ji Fan, a criminal police officer with unforgettable skills and super logic ability.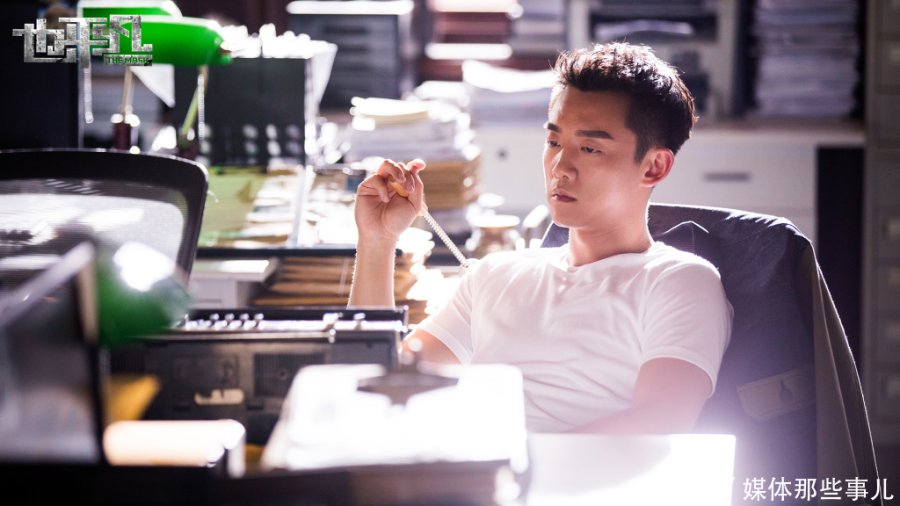 The super drama series "The Mask" tells the story of Ji Fan (Zheng Kai), a detective with unforgettable skills and super logical reasoning ability, who accidentally discovers in a serial murder case that the murderer is actually his brother Ji Ping (Raymond Lam), and as the investigation progresses, Ji Fan slowly unveils the even bigger and more complicated secret hidden behind the façade. A serial murder case in Linghai City has led to an investigation by Detective Inspector Ji Fan, Captain Xiong Zhennan, and forensic scientist Zhao Qingyan. However, the case is so confusing that it can never be solved. As the investigation progresses, Ji Fan gradually realizes that the murderer seems to be around him. The seemingly simple serial murder case leads to an old case from 27 years ago, and the truth buried by time is slowly revealed. When Ji Tianshan is arrested and Ji Ping is injured and flees overseas, Ji Fan pursues his trail to the second home where he grew up – a European country. While tracking down Ji Ping's whereabouts, Ji Fan also has to complete an undercover mission assigned by the organization to find Mr. A, the man behind the three gangster families, and decipher the secrets of the "Holy Grail", a holy relic of the gangsters, and is drawn into a gangster rivalry in a European country. With the help of the Czech police, Ji Fan finally finds out the true identity of Mr. A. Ji Ping's target is also Mr. A. And this is all inextricably linked to their past…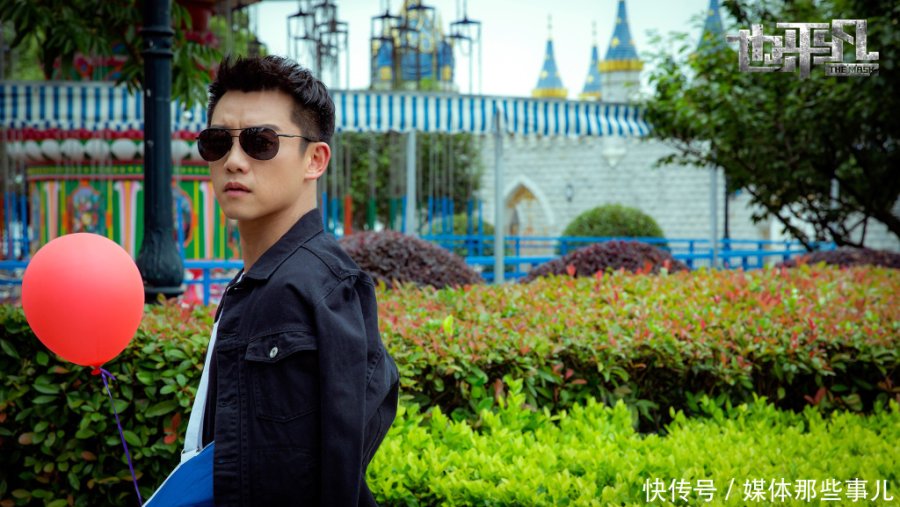 The Mask Trailer

7. GO Into Your Heart – 舍我其谁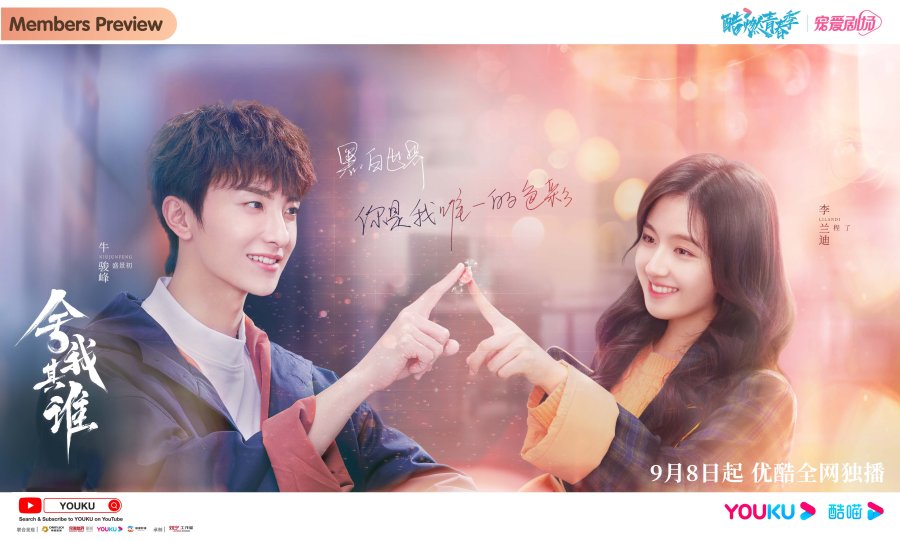 Release Date: September 8, 2021
Based on the novel "GO Into Your Heart" by author Gongzi XIII, the drama is scheduled to be broadcast on Jiangsu TV from September 8, 2021, and exclusively on Youku Video every night at 22:00.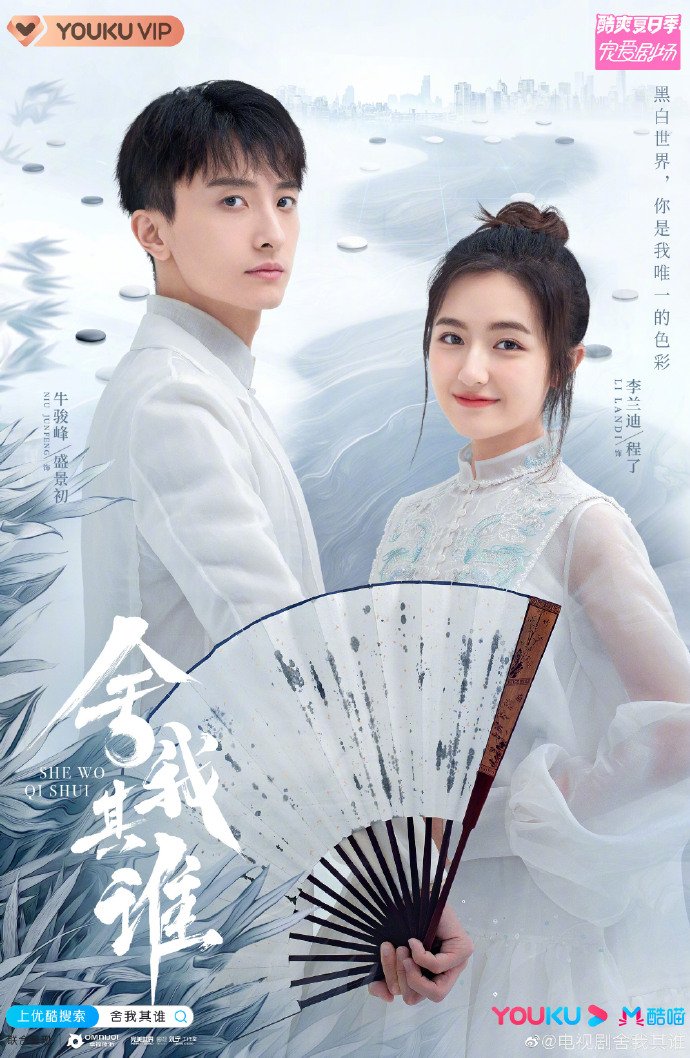 Based on the novel "GO Into Your Heart" by author Gongzi XIII, the drama tells the story of a talented young Go player, Sheng Jingchu, who became famous as a dark horse and became a sensation in the Go world. He never gives any interviews and becomes the subject of many media reports. The intern journalist, Cheng, helps Sheng Jingchu out but is mistaken for his girlfriend. The two of them are married in the end. In the end, Cheng became an excellent cultural journalist, using new media to promote Go and its traditions. And Sheng Jingchu stays true to the way of Go, honing his skills, bringing more young people to the game, and becoming a new generation to carry on the spirit of Chinese Go.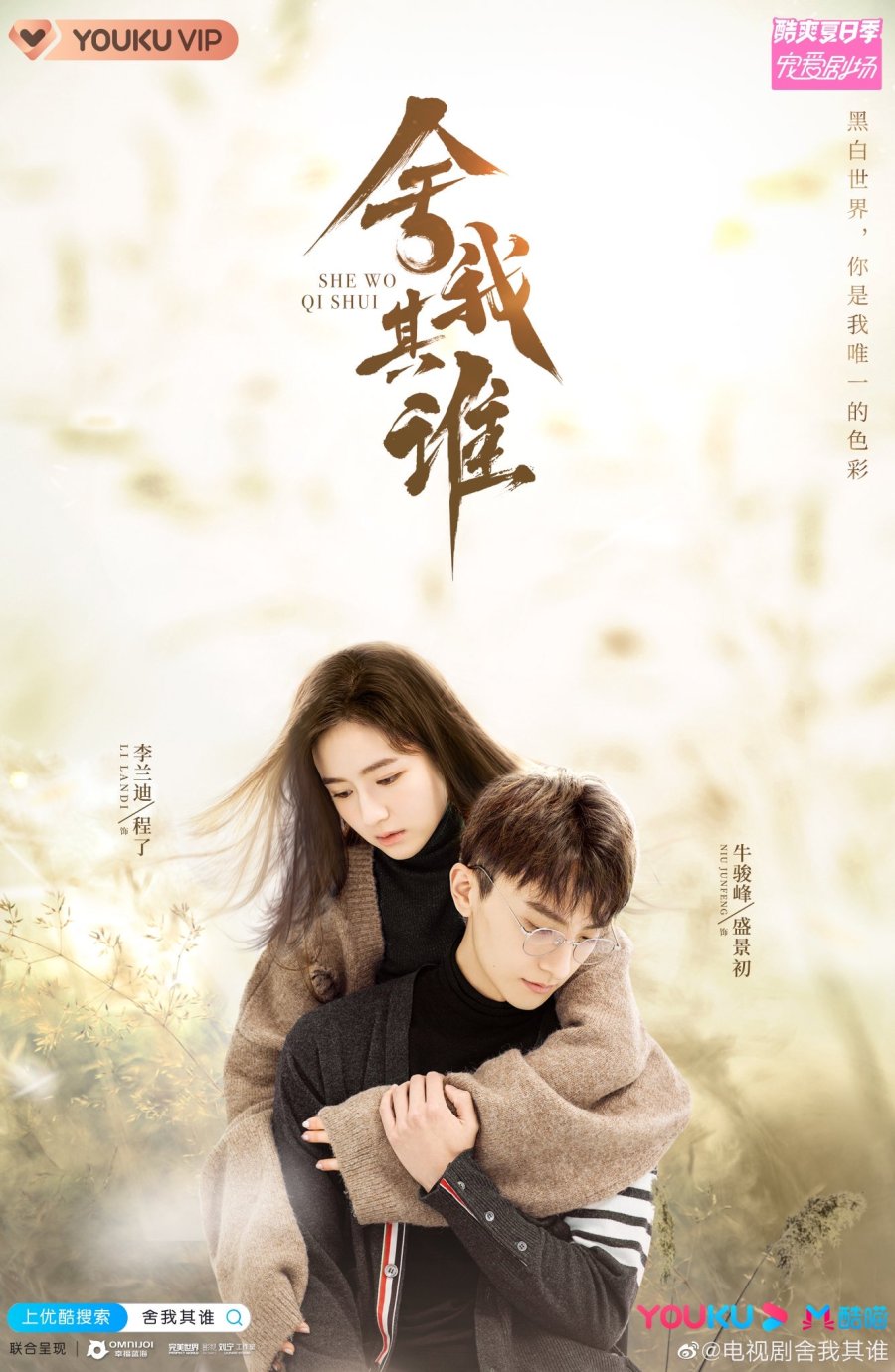 GO Into Your Heart Trailer

8. Immortality – 皓衣行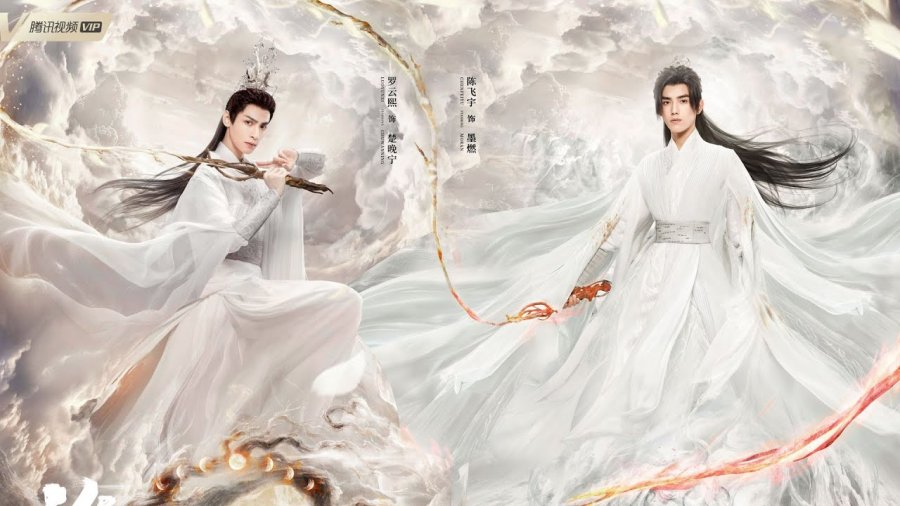 Release Date: September 2021
Adapted from the novel "The Husky and His White Cat Shizun", "Hao Yi Xing" tells the story of what happens between Patriarch Chu Waning and his disciple Mo Ran, starring Luo Yunxi and Chen Feiyu, and is expected to be broadcast on Tencent Video in September 2021.
The story is based on the novel "The Husky and His White Cat Shizun", which takes place in a time when the legendary Heavenly Rift disaster is imminent. He was often disobedient and often confronted Chu Waning because of misunderstandings. Once he was given an inexplicable memory of his sister, Shifu Mingjing, who died because his master, Chu Waning, did not save him from death. But Chu Waning still believes strongly in taking him on his journey.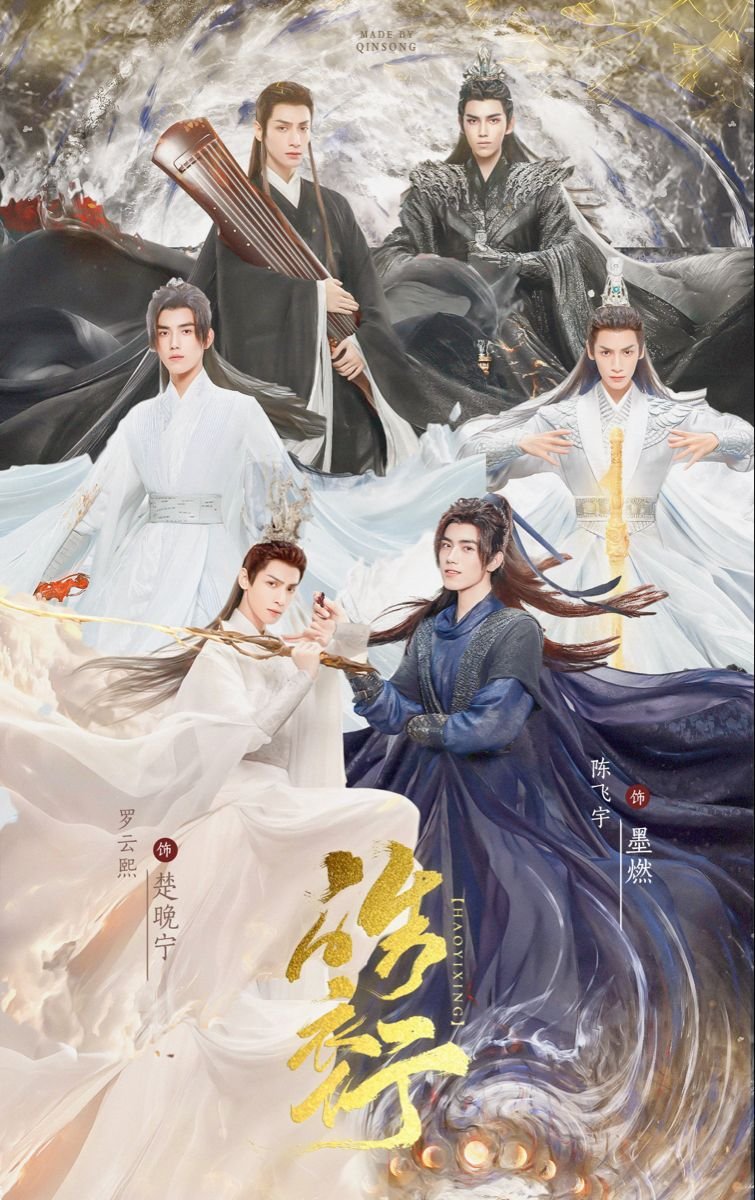 Immortality Trailer

9. Medal of the Republic – 功勋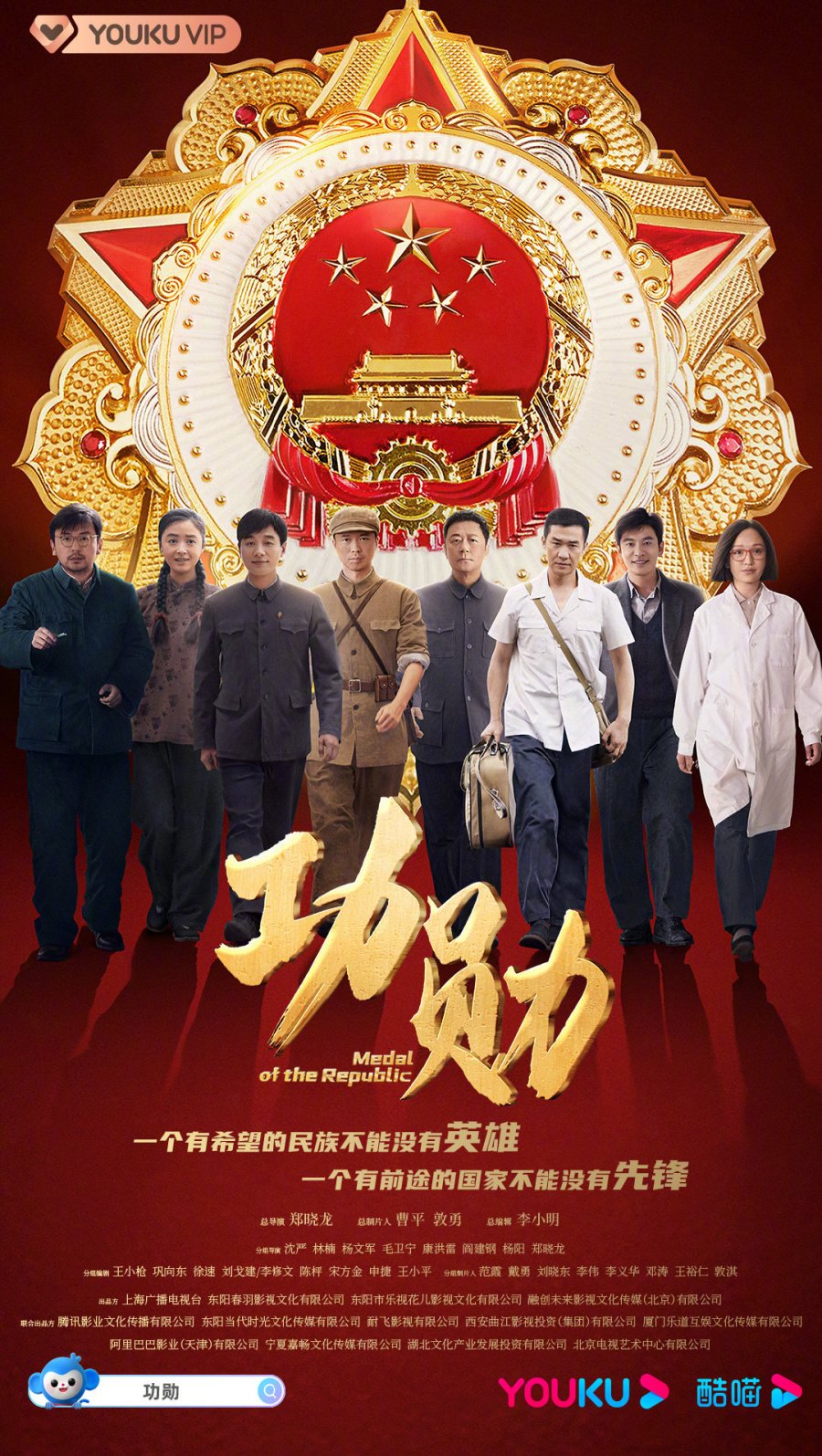 Release Date: September 20, 2021
Divided into eight units, each with about five episodes, Yu Min, Shen Jilan, Sun Jiadong, Li Yannian, Zhang Fuqing, Yuan Longping, Huang Xuhua, and Tu Youyou will showcase the distinctive character of loyalty, perseverance, simplicity, and the exemplary spirit of perseverance, tenacity, and selflessness of the eight meritorious figures who received the Order of the Republic during the celebration of the 70th anniversary of the founding of New China. Jiang Xin, Tong Dawei, Wang Lei, Guo Tao, Huang Zhizhong, Huang Xiaoming, Zhou Xun, and Chen Hao and is expected to be broadcast on 20 September 2021.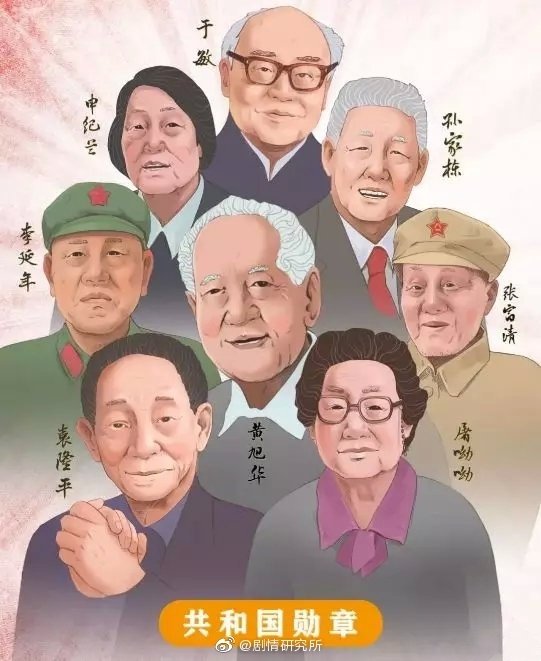 In a different narrative style, The Meritocracy carefully tells the fascinating stories of the lives of the eight Meritocrats. Firstly, Yu Min tells the story of his involvement in building national defense and security from his teenage, youth, and middle age; Shen Jilan, who was the first person to advocate "equal pay for equal work" and was elected to the First National People's Congress; Sun Jiadong, who used numerous failed experiments as a starting point to show the spirit of exploration on behalf of Chinese scientists. Li Yannian tells the story of his heroic life on the battlefield against the U.S.; Zhang Fuqing depicts his story of being a combat hero and then being rooted in the grassroots; Yuan Longping uses his dreams as a starting point to tell the story of his struggle to feed his country and the people of the world; Huang Xuhua uses the diving limit of a nuclear submarine as a pressure point and a turning point in the drama, recreating the difficult journey of China's independent research and development of nuclear submarines; Tu Youyou uses the story of the first Chinese scientist to be elected to the First National People's Congress. The story of Tu Youyou, which shows the process of developing the new anti-malaria drug Artemisinin and answers people's doubts about the individual who won the Nobel Prize.
Medal of the Republic Trailer