Review
"The Road: Tragedy of One" is about terrible ambitions, secrets, sin, and salvation revolving around Royal the Hills – home to 1% of the richest and most powerful people in Korea. Tragedy begins when a terrible incident disrupts the peace inside the elegant sanctuary. Everyone is caught up in this incident, which brings unexpected twists and turns in their lives.
Ji Jin Hee was cast as Baek Soo Hyun – a national news broadcaster trusted by the public. He is a journalist with a heart, always wholeheartedly for his work, so he is praised and respected by everyone. But in another aspect, Soo Hyun is a cold man who does not use any tricks to achieve his goal. He is married and has a child with Seo Eun Soo (Yoon Se Ah), who is devoted to protecting his sweet family.
Actress Yoon Se Ah will transform into Seo Eun Soo, the wife of Baek Soo Hyun and also the daughter of the president of the Je Kang corporation, who controls the political world of Korea. She is known for being a wise and gracious wife, a renowned miniature artist, as well as an ideal mother who would do anything to protect her precious life. However, Seo Eun Soo was easily shaken by the tragic incident that took place in front of her eyes.
The couple's life begins to be disturbed with the appearance of Cha Seo Young (Kim Hye Eun), a newsroom announcer. She is ambitious, always wishing to live an elegant and comfortable life that matches her beautiful appearance. Despite having everything perfect, she is rarely satisfied with what she has and wants more.
The war became more intense and arbitrary when the people in the area were cruel, even killing people to get what they wanted. The faces seem to be kind but in fact, behind the smiles are plots that no one knows. Will the darkroom of the hidden mysteries be revealed and enlightened?
Possessing a strong cast and a compelling plot, The Road: Tragedy of One will be an attractive movie worth watching in August.
Profile
Drama: The Road: The Tragedy of One
Revised romanization: The Road: 1ui Bigeuk
Hangul: 더 로드: 1의 비극
Director: Kim No-Won
Writer: Yoon Hee-Jung
Network: tvN
Episodes: 12
Release Date: August 4, 2021 — September 09, 2021
Runtime: Wed. & Thu. 22:30
Language: Korean
Country: South Korea
Cast
Ji Jin-Hee as Baek Soo-Hyun
Yoon Se-Ah as Seo Eun-Soo
Kim Hye-Eun as Cha Seo-Young
Baek Ji-Won as Kwon Yeo-Jin
Jo Dal-Hwan as Park Sung-Hwan
Kim Roe-Ha as Hwang Tae-Seob
Kang Kyung-Hun as Bae Kyung-Sook
Ha-Min as Yang Sung-Ja
Cheon Ho as Jin
Ahn Nae as Sang
 Poster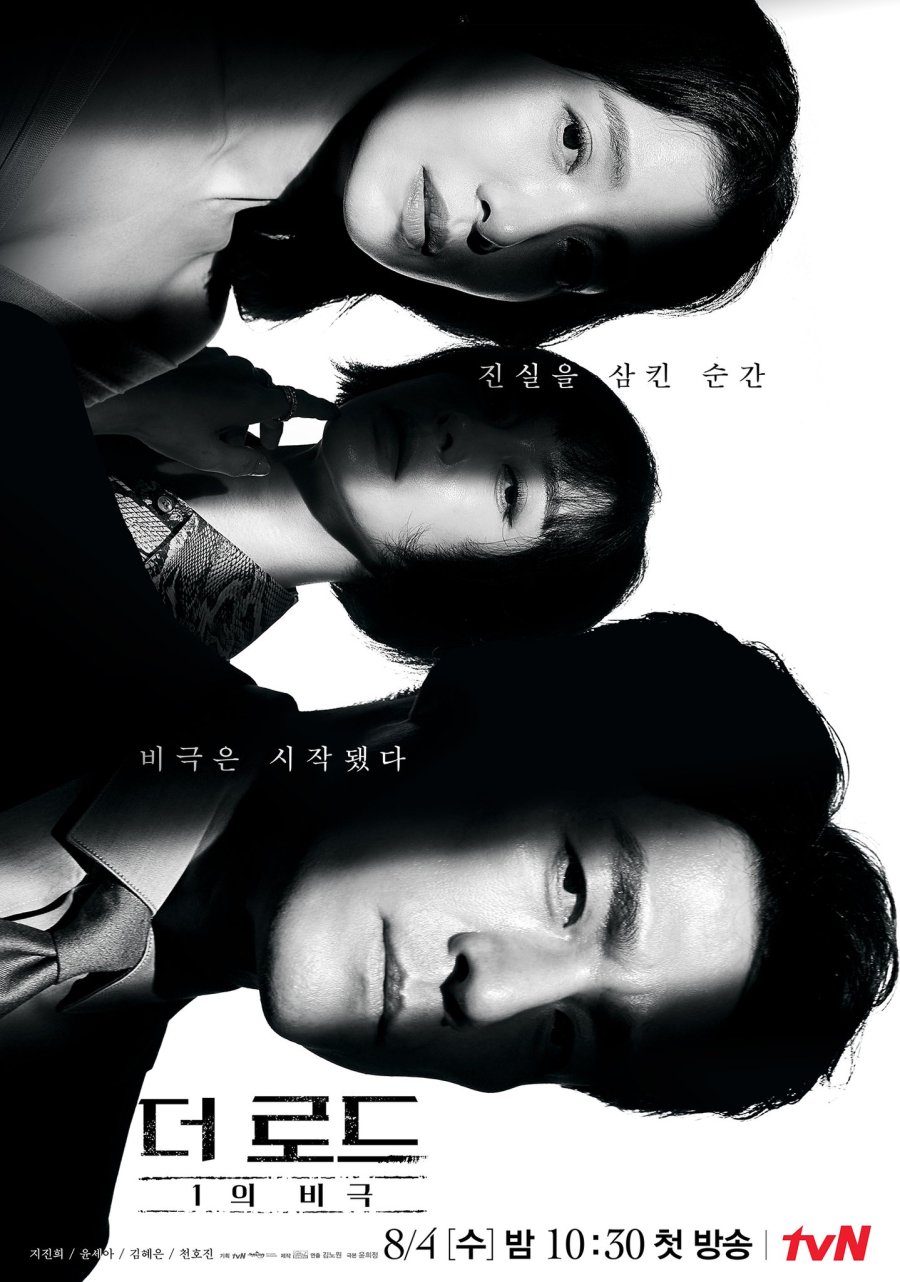 Episode Ratings